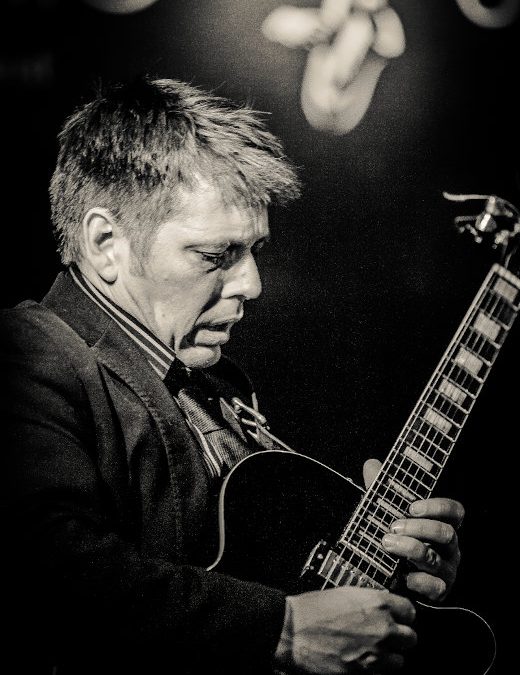 In today's podcast, I'm sharing with you a fantastic session where my good friend and current FretDojo Artist in Residence Carl Orr interviews Nigel Price, one of the hottest jazz guitarists in the UK scene.
Nigel Price has a career spanning more than 25 years has become widely acknowledged as one of the hardest working musicians in the business.
Starting his professional career after a spell in the British infantry in his early 20s, Nigel toured Europe with various reggae and funk bands before settling on a solo career and turning his attention to jazz. With early influences include Wes Montgomery, Joe Pass, John McLaughlin and the Mahavishnu Orchestra, Nigel honed his craft by attending gigs and sitting in with the players of the time.
Nigel has played on more than 50 albums including 7 as a leader, spent ten years with acid jazz outfit The Filthy Six, was a member of James Taylor's band, JTQ, for 3 years and performed with the legendary David Axelrod.
I think you're really going to enjoy this interview, where Nigel shares some real nuggets of wisdom when it comes to not only improving your skills as a jazz guitarist, but also about being on the road as a working musician and some skilful ways to balance the demands of his musical career and family life.
read more