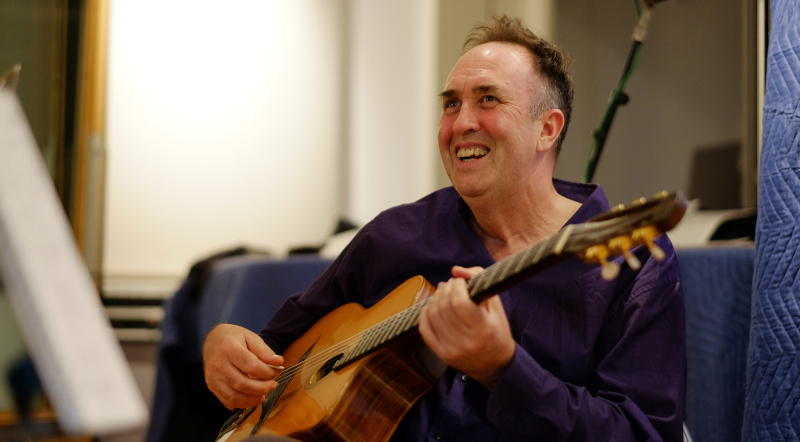 In today's podcast, Carl Orr, FretDojo's current Artist in Residence, introduces us to incredible guitarist, Ian Date.
Ian is originally from Australia and has played on more than 70 albums either as a sideman or a leader. He has performed and recorded with people such as multi-instrumentalist James Morrison and legendary guitarists Tommy Emmanuel and Martin Taylor. Ian has played at festivals and events all over the world, from the South Island of New Zealand to Iceland via Asia and South Africa.
Firmly rooted in the jazz tradition and equally at home on the acoustic or electric guitar, critics have described his playing as, "endlessly inventive, lyrical and always swinging."
Ian currently lives in County Cork, Ireland where he continues his musical journey.
You will really get to know Ian in this fantastic interview where he shares his humble self-taught beginnings on guitar, his well-rounded background in a wide range of musical genres and his unique perspective on jazz improvisation as an art form.
Also during the show, Ian shares some of his most loved tracks 'You Don't Know What Love Is', 'Bouncin' with Bud' and 'Royal Garden Blues'.
read more