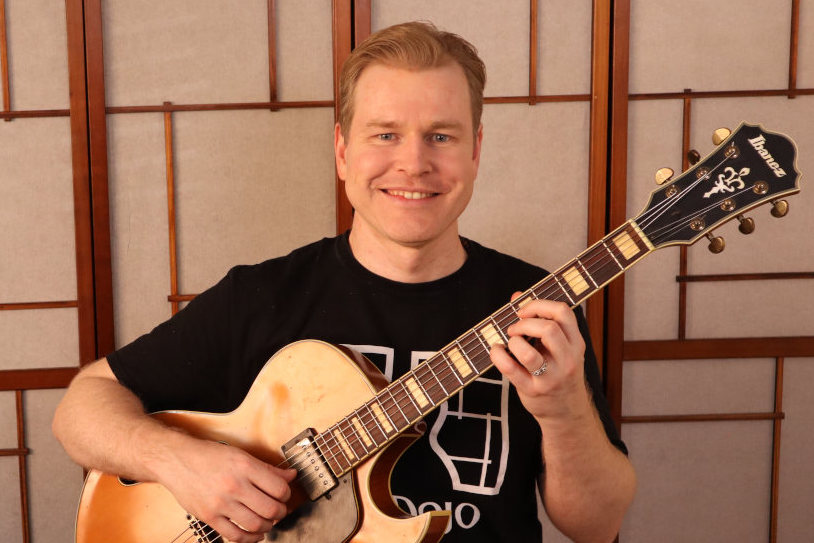 Check Out FretDojo's Incredible Range of
Online Jazz Guitar Courses Below:
From technique to improvisation and learning jazz standards – You've got a complete set of classes for mastering jazz guitar on this website! FretDojo's innovative, student focused approach to teaching jazz guitar has redefined the world of online jazz guitar education.
The Fundamentals of Jazz Guitar Improvisation,  is a revolutionary step-by-step 10 week program in which you'll learn how to improvise confidently and musically over five classic jazz standards – which feature the most common chord progressions of the jazz language.
The Fast Lane has been designed from the ground up to give you the essential exercises and approaches for quickly supercharging your technical skills on the guitar so you can finally unlock your musical potential.
Whether you've only been playing guitar for a few months or you've been playing for a while but have never 'cracked the jazz nut', the 30-Day Jazz Guitar Challenge covers the exact skills you need to quickly move on the path to mastering jazz guitar.
Chord Melody Foundations is a 6-week step-by-step course in which you'll discover the secrets to creating great sounding, playable chord melody arrangements for jazz guitar. This course will show you everything you need to get started with your first arranging project.
The FretDojo Academy Membership is a step by step program to learning to play and improvise over well known jazz standards. Throughout the year, Greg O'Rourke releases an end to end series of lessons on a classic jazz standard, so you can build your set list, play chord melody arrangements, and expand your improvisation vocabulary along the way – all the while alongside a amazing international community of passionate jazz guitarists.