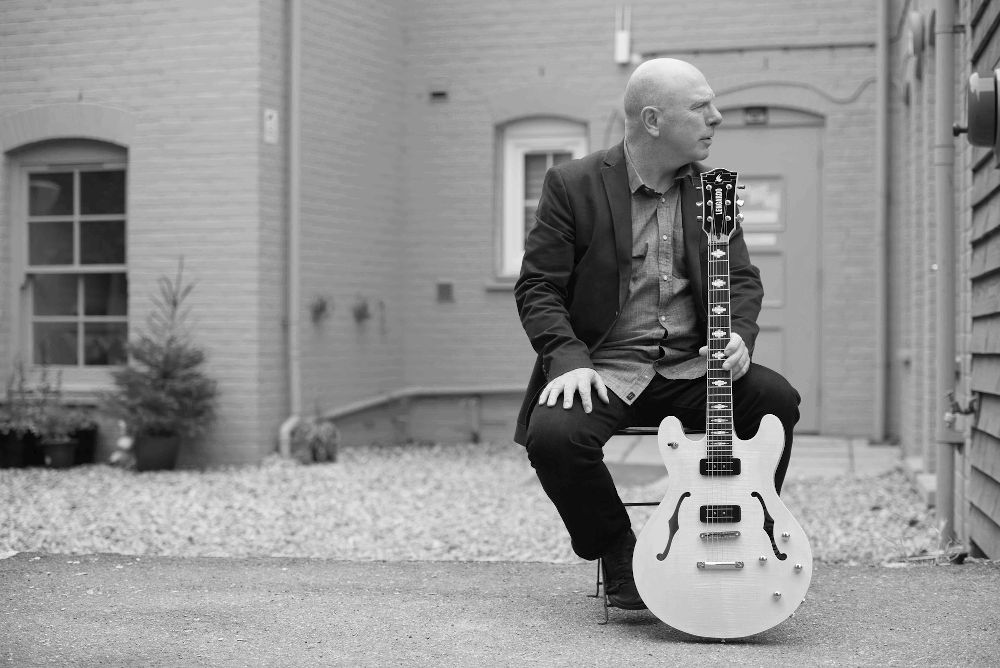 On today's Podcast, Carl Orr, FretDojo's current Artist In Residence, shares his insights into the magic of chord melody and the power that comes from tapping into the strength of guitar as a solo instrument.
Check out the podcast here and listen to Carl's story, as well as some very moving chord melodies he plays throughout the show…
About Carl Orr:
Carl has performed and recorded with some of the finest musicians on the planet including Billy Cobham, George Duke, Ernie Watts, Randy Brecker, Gary Husband and Bennie Maupin.
He is a regular at London's legendary Ronnie Scott's Jazz Club in his own band and as a member of drummer Mark Fletcher's supergroup "Fletch's Brew".
Carl has taught guitar at The Australian Institute of Music, Brunel University, Middlesex University, London Centre Of Contemporary Music and The Academy of Contemporary Music.
A prolific composer, Carl has recorded eight albums as a leader and is featured on albums by Billy Cobham, Fletch's Brew, Geoff Eales and Nathan Haines.
Get More FretDojo:
To get instant access to a structured online curriculum for learning jazz guitar that features courses by Carl and other top guitar instructors, go here: https://www.fretdojo.com/signup-offer/
Podcast episode URL: https://www.fretdojo.com/podcast013/
*For more jazz guitar lessons, tips and free stuff, visit https://www.fretdojo.com
read more