About Fret Dojo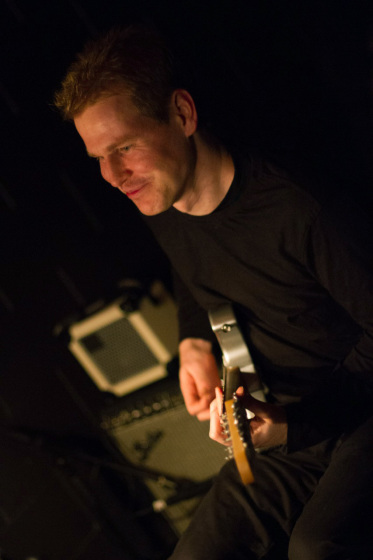 Hi, I'm Greg O'Rourke. I'm a pro guitarist based in Australia. Welcome to Fret Dojo!
This site is all about the essential concepts and techniques you need to become a jazz guitarist with confidence.
I know how confusing studying jazz guitar can be – trust me, I've been there! The amount of information out there about jazz guitar is overwhelming, especially on the internet, and it's very difficult to find a clear path through the noise and know how to apply this knowledge to your playing in a real life situation.
So that's the goal of this website in a nutshell: step-by-step jazz guitar lessons that give you the shortcuts to master the key skills needed to be an awesome jazz guitarist and all round excellent jazz musician, even if you have limited time.
I called this website Fret Dojo because learning jazz guitar seems to take a zen warrior-like focus and discipline to master. Technique, creativity and knowledge of the jazz vocabulary need to converge in the spontaneous moment – and it also needs to sound convincing!
Although it does take time to master this style, the journey is well worth it – the creative possibilities of jazz guitar are enormous. It is one of the most exciting, enjoyable, and expressive guitar styles you can learn.
Does any of the following sound familiar?
"I'm trying to practice jazz guitar, however I'm not sure if the things I am doing are essential for success – or am I just going down rabbit holes?"
"I would love to gain the confidence to be able to sit down with other jazz musicians and be good enough to play along and solo convincingly!"
"I have become overwhelmed with the vast amount of information out there on jazz guitar. I'm scratching my head trying remember all the scales all the chord shapes, all the licks and everything else, let alone be able to tie it all together to make music!"
"I panic if even the house cat hears me play – let alone jazz cats! Just recording myself is nerve wracking…"
"I have such limited time to practice, what is the best way to use the time I do have?"
"I've been playing other styles for years, and now I'm trying to get into jazz guitar – but where do I start?"
I can especially relate to the last point. Originally a trained classical guitarist with Bachelor of Music (Hons) degree from the Australian National University, over the years I've transitioned to playing and teaching jazz guitar.
During my classical study I practiced for many hours each day refining my technique and understanding of the guitar. Suffice to say after several quite gruelling years of practice and performing I got my technique to quite a high level, being able to play some of the most difficult classical guitar repertoire.
Along the way I got interested in jazz guitar and took a few classes at university, but it was a real struggle. There seemed to be so much to learn, so many records to listen to, and so little clarity as to how to use your practice time for the best results.
Despite an abundance of time and access to great teachers, I was confused as to how to develop my playing into something that sounded original and convincing.
Fast forward to today…
Something very interesting has happened.
In recent years I have extremely limited time to do guitar practice due to other responsibilities from family life, my work as a guitar teacher and so on. Despite this, I'm making much faster progress in my jazz guitar playing then ever before.
By carefully thinking about how to use my practice time, setting clear goals and boiling down jazz guitar playing to it's essential components, it has made my jazz playing easier, more interesting, and more fun!
By experimenting with different practice concepts and techniques, I've realised that there are many shortcuts to improving your jazz guitar playing.
And it is these shortcuts that I want to share with you on this website. So let's get started!
To join the FretDojo Academy, my premiere online learning platform for jazz guitar, go here:
https://www.fretdojo.com/signup-offer
I'll see you in the Dojo!
Greg O'Rourke, BMus (Hons), ANU
Founder, Fret Dojo
World Leader in Online Jazz Guitar Education
Email: [email protected]