FretDojo VIP CLUB Membership
Your Complete Online
Learning Pathway

For Jazz Guitar.
No hidden fees | Cancel anytime | 30 Day money back guarantee
The FretDojo Academy is an video course website that gives you a complete roadmap to learning jazz guitar: jazz improvisation, chord melody arranging, comping, developing your rhythm feel, building your set list and a whole lot more.
Taking out VIP Club membership to the Academy will give you instant access to our complete collection of jazz guitar courses, all for a low monthly fee.
Why Choose The FretDojo VIP Club Membership?
Complete step-by-step curriculum taking you from fundamental skills to advanced concepts.
Clear, easy to follow, concise lessons with expert jazz guitarists.
Focus on building your set list rather than just working on boring exercises.
40+ courses included – giving you a structured learning pathway that covers all areas of jazz guitar – as well as any new courses released in the future.
Be part of a supportive community of jazz guitarists from all over the world!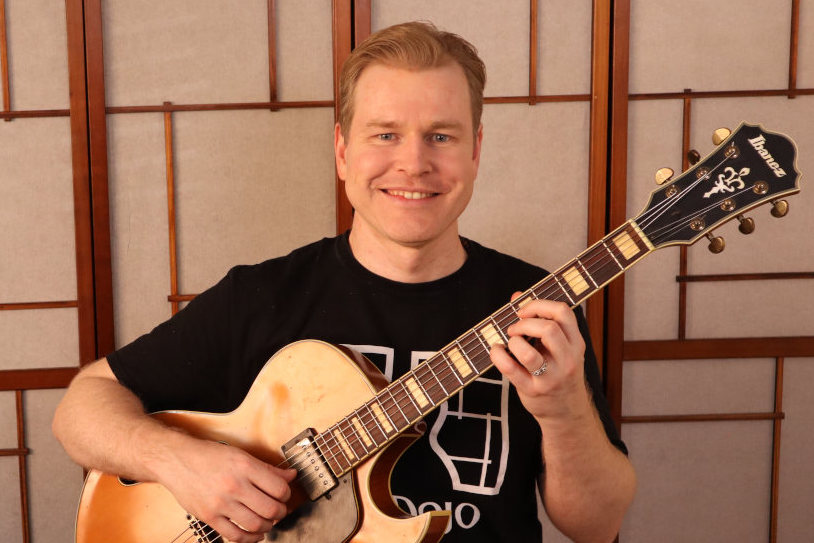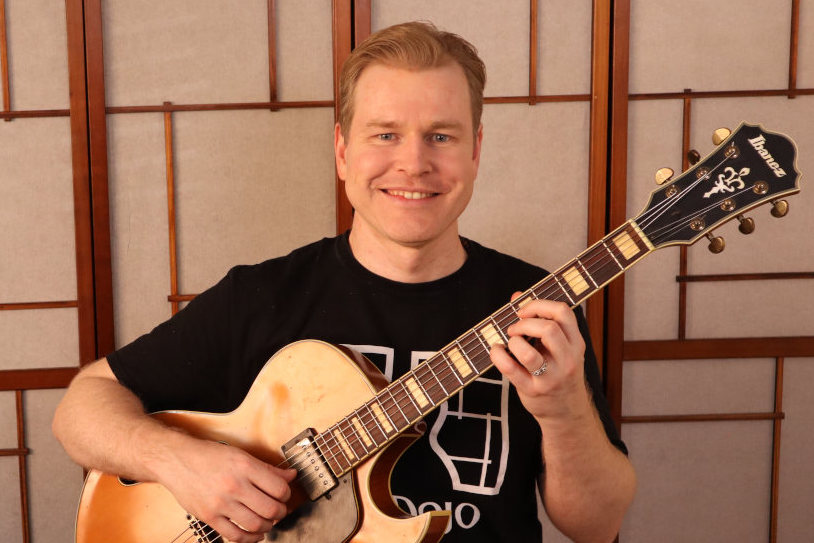 Hi, I'm Greg O'Rourke
BMus (Hons), ANU
Professional Jazz Guitarist, and Founder of FretDojo.com
If you're like most jazz guitarists, you feel like your playing is stuck in a rut. It feels like your playing hasn't improved in years – in fact, sometimes it feels like you've gotten worse. Sure, you might have tried a few Youtube videos or websites to get your skills up a notch, but it was impossible to piece everything together in a way that made sense.
First off, I want to say I know what it feels like. Learning to play jazz guitar can seem so confusing and complicated – there seems to be so much theory to learn, so many chord voicings, so many licks and scale patterns – the list goes on.
I'm a professional guitarist that has worked in the music industry for over 25 years, and I developed the FretDojo Jazz Guitar Academy with all this in mind.
The FretDojo Academy VIP Club Membership is a structured, step-by-step program that will build your skills from the basic foundations of jazz guitar playing all the way to you being able to perform at a pro level. All areas of jazz guitar are covered from soloing, chord melody, comping, to chord soloing and more – and you'll do all this whilst dramatically building  your set list at the same time. I look forward to seeing you on the inside!
"Greg O'Rourke plays the guitar with a beautiful touch and tone. He effortlessly brings out and enhances harmonic movement and counter-lines in his playing, while keeping clear melodic lines in the forefront. Using his considerable fingerstyle technique he creates personal renditions of classic jazz standards. Definitely someone to watch and listen to closely!"
Howard Alden
Internationally Acclaimed Jazz Guitarist, howardalden.com
The FretDojo VIP Club Membership At A Glance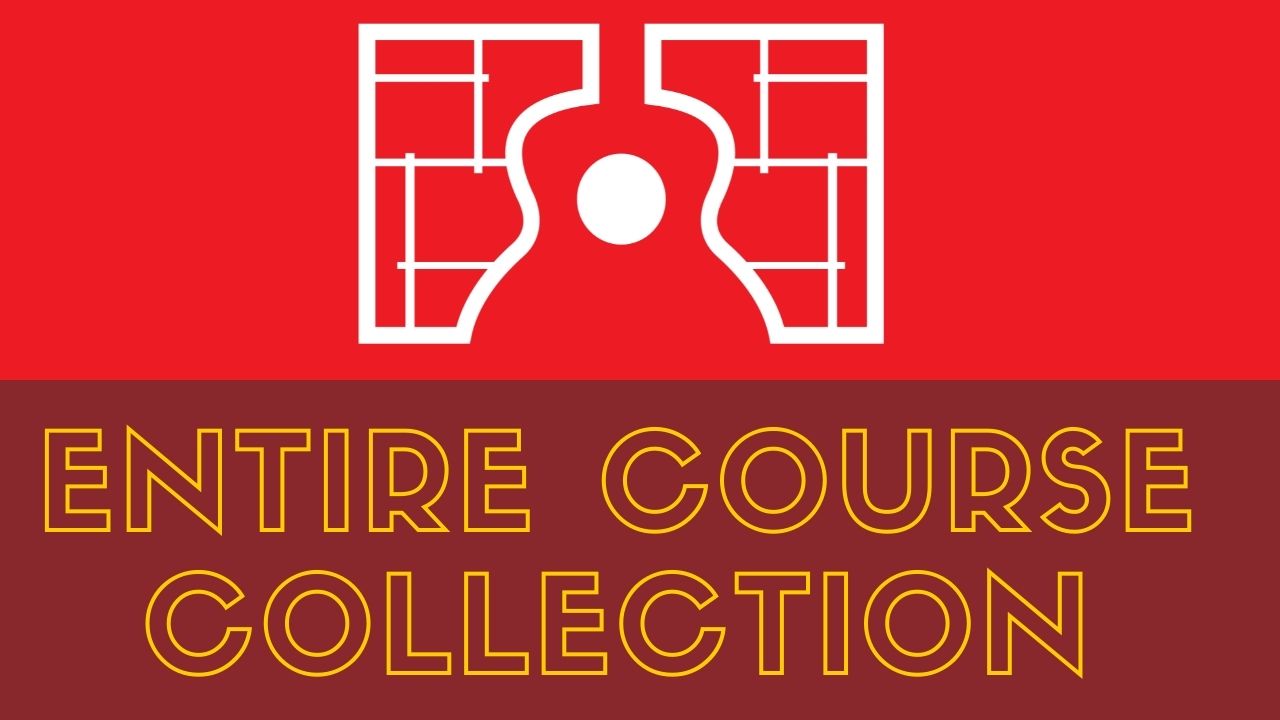 By signing up for VIP Club membership, you get access to FretDojo's ENTIRE jazz guitar course collection of over 40 courses  (This also includes any we release in the future while you are a member of the Club).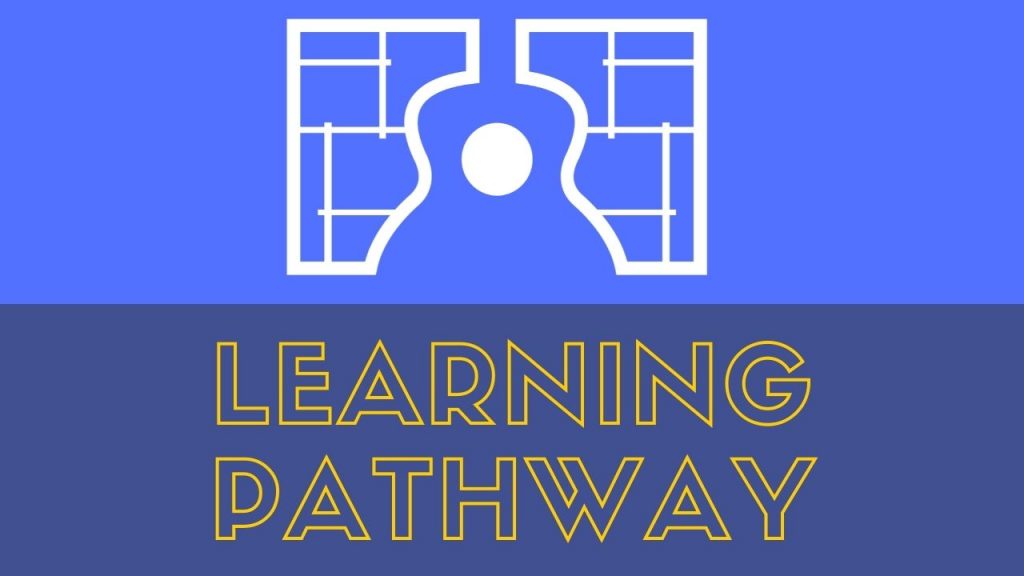 Start at Level 1 and gradually build your skills and set list as you move through the levels. This is a good starting point for your FretDojo VIP Club journey – by doing these courses in the following order, you'll establish a solid basis for tackling all the material available to you in the membership.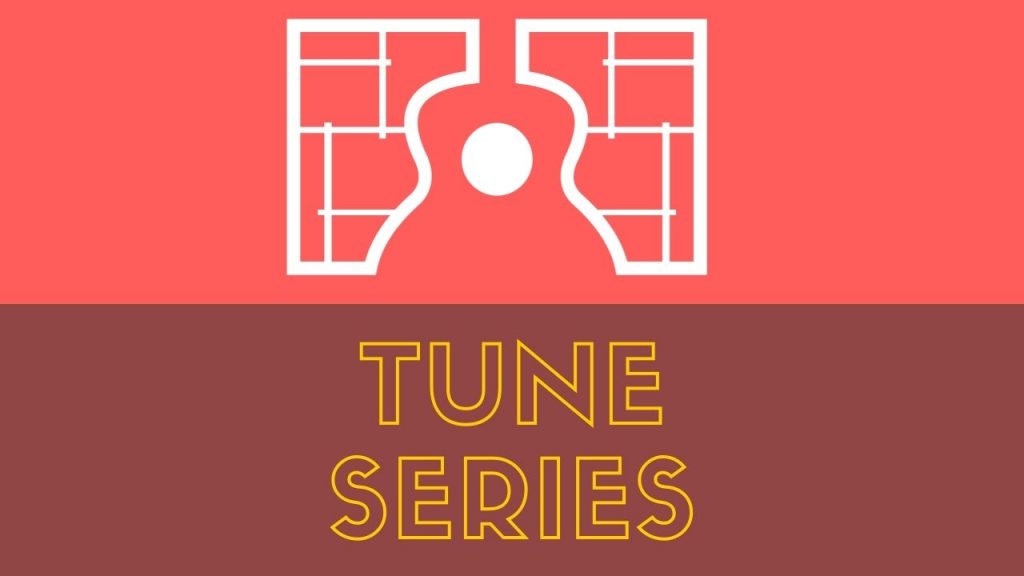 The FretDojo VIP Club's foundation is developing your jazz skills through studying jazz standards to build your repertoire. The Tunes Series courses are fun, concise guides to developing your set list whlle learning key jazz guitar concepts along the way.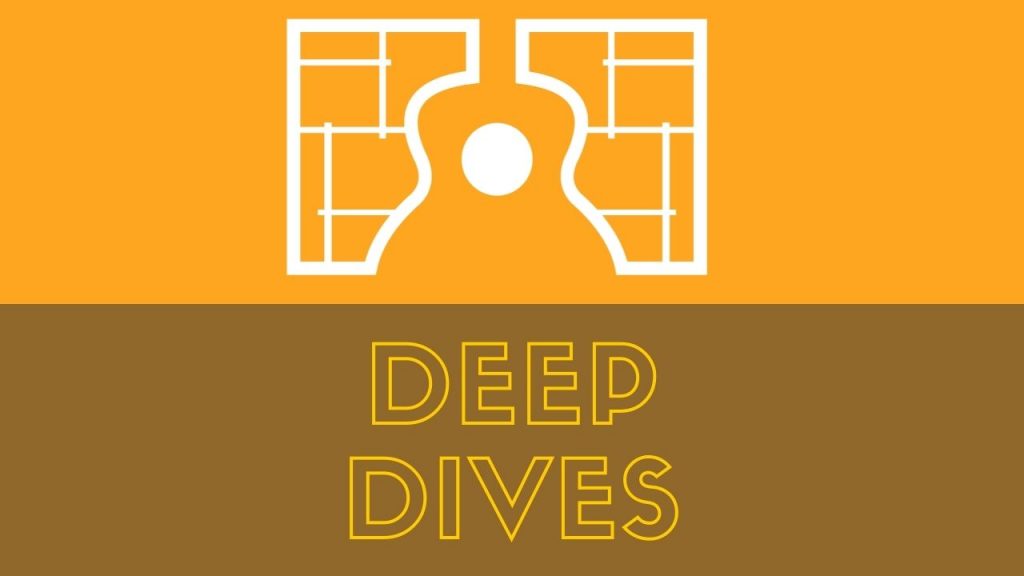 The Deep Dive Series features in-depth instruction on a particular jazz guitar skill, such as comping, chord melody, improvisation approaches and more. Often we focus on a well-known guitarists style and break it down to extract key concepts. These courses are presented by Greg O'Rourke along with several other FretDojo instructors.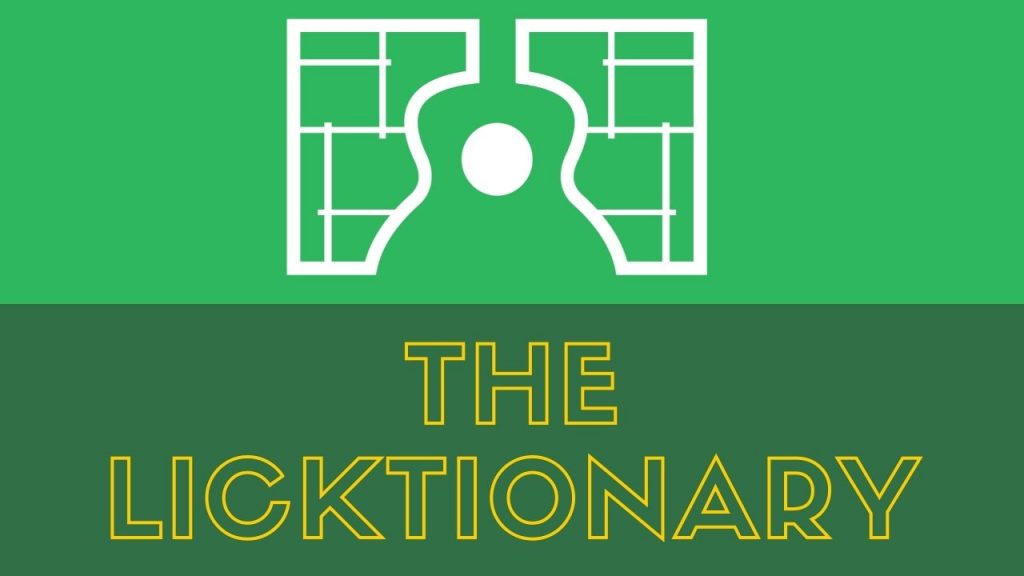 The Licktionary has every lick that you can find on the site, categorized for easy browsing! This huge library of jazz lines gives you easy access and ideas for common chord progressions that you can use to quickly spice up your solos.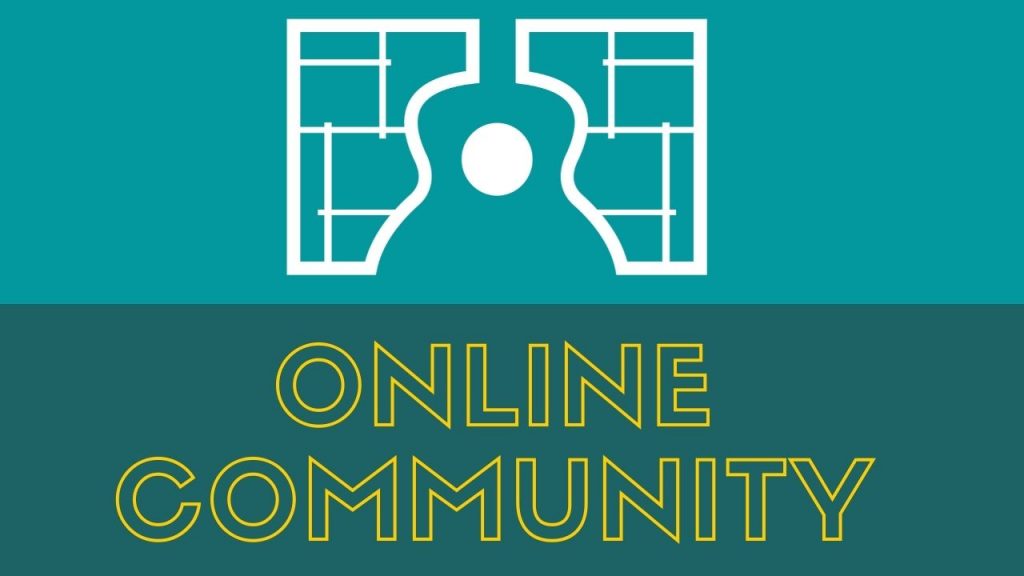 The FretDojo VIP Club is a vibrant international community of guitar players, where you'll have the opportunity to share videos of your playing, discuss the course material, and get feedback. There are also some fun opportunities each month to win cool prizes in our popular monthly challenge program.
Don't Take My Word For It!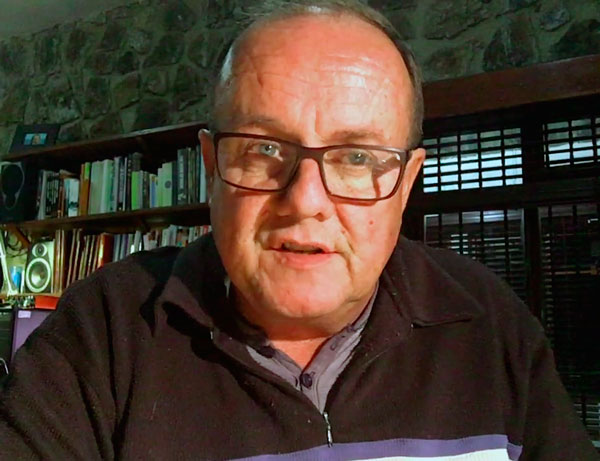 Gordon Hooper, Johannesburg, South Africa
"I've participated in TWO 12 week courses with an internationally famous music university…I can safely say the investment in lessons with Greg has been worth more than 95% of all the other formal and informal education I've managed to derive for myself."
What Other FretDojo VIP Club Members Are Saying
"I struggled away without any clear direction, until I discovered Greg and FretDojo. The difference has been amazing!"
"This is a really good thing to be a part of. It's a fantastic community of people – and all really supportive of one another."
"Greg is one of the clearest teachers I've ever seen, he's made really complicated things easy to understand."
"Greg O'Rourke has a wonderful teaching style – it's straightforward, sold, it makes sense."
30-Day 100% Money Back Guarantee
Your investment in this course is protected by my 30-Day money back guarantee. Enroll in the program, put it into action and see the results for a full 30 days. If you're not happy, just send me an email in the first 30 days and I'll give every penny back right away.
A Complete Video Based Learning Pathway For Jazz Guitar
HUNDREDS of video lessons arranged in a step-by-step, progressive sequence so you can start with the fundamentals of improvisation and other jazz skills, then develop your playing all the way to a pro level. 
First Access To Any New Release
Get the exclusive first look and access to any new courses we release in the future so you can continue to build your skills and knowledge.
The Licktionary
You'll never be short of ideas again – the FretDojo VIP Club features a large dictionary of classic jazz lines and soloing approaches – the ultimate 'grab bag' for your solos. (Over 80 classic jazz lines included with more added each month).
Members Only Community
Connect with your fellow students participating in the VIP Club from every corner of the world, so you can discuss the curriculum in a helpful and safe environment.
Get Your Questions Answered
Greg O'Rourke will answer any of your questions about material you are studying so that you can make sure you are on the right track with your learning.
Integrated Feedback
Regular opportunities to submit examples of your playing to the site, and get the feedback you need to point your practice in the right direction.
Tunes Library
The curriculum focuses in particular on building your set list – so all courses are based around learning classic jazz standards so you have context for what you are learning – and actually apply it to making music.
Structured Learning and Goals
Curriculum organized "Learning Pathway" so you know exactly where to start your journey and how to progress. Accumulate awards based on completing goals so you get recognition of each level you reach in the curriculum.
Deep Dive Courses & Special Guests
 We regularly host internationally acclaimed jazz guitarists who present courses on deep dive topics on a particular area of skill – learn the secrets of living day jazz guitar masters. 
Frequently Asked Questions
So what exactly is included as part of my VIP Club Membership?
Your membership will include access to a HUGE library of high-quality video based lessons on all aspects of learning jazz guitar – improvisation, comping, theory, chord melody – the works. Everything you need to become a confident jazz player will be immediately accessible to you upon becoming a member.
You'll also have the ability to get your questions answered about any aspect of the material, and an online members-only forum so you can connect with other FretDojo Academy members.
Through joining up, you'll have the three pillars of learning at your fingertips: a qualified teacher, step-by-step learning materials, and a supportive community.
Is the Academy for players more advanced than myself?
 This Academy is unique because it caters to all skill levels of jazz guitar, no matter where you are in your journey. A Getting Started Guide we have added to the website includes Learning Pathways to advise what material you should be focusing on the most, depending on your skill level. and interest.
What lessons will I have access to in the Academy when I join?
Regardless of when you sign up, you'll have access to ALL of the previous lessons added to the Academy Course Library – it's all rolled into your membership. You'll continue to have access to all the previous courses released as long as your membership is active. You'll also have first access to any new courses released in FretDojo in the future.
What other benefits does the FretDojo Jazz Guitar Academy provide?
In addition to the great multimedia lesson materials that have become a hallmark of the FretDojo, you'll also have the additional benefit of being able to interact with ME directly. There will also be opportunities for getting feedback from special guest jazz guitarists, some of the highest calibre players the world over.
Not only that, you'll also have access to a truly supportive community, with all the friendships and good connections that comes along with that. Jazz guitar can be a lonely pursuit at times – but it no longer needs to be.
What is the skill/knowledge level that's required for being in the Academy? Do you cater for beginner, intermediate, and advanced jazz students?
Although this Academy isn't suitable for complete beginners at guitar (e.g if you've only been playing for a few months), it caters for all levels of jazz guitar skill, even beginner jazz players. No matter where you're at in your journey, there is relevent material in the curriculum to get you started. 
How much practice time do I need to participate?
The Academy is very much a 'go at your own pace' affair – you'll have access to all the courses in the Course library as long as you're a member, so your learning can be on a schedule that suits YOU. 
How much theory do I need to know already?
I'll be keeping this side of things as simple as possible, so that you can have the bare bones of the theory and still be able to get straight to the point – making great music.
For those of you interested in the theory side of things, I feature "deep dive" lessons on theory throughout. But if you find it's over your head, shift your focus more to learning and internalizing the material covered, rather than the theory so much. You can always come back and look closer at the theoretical elements of jazz when it becomes more relevant to you.
Do I need to be able to read music?
No – It's not necessary to read music notation for this program. At any rate, TAB will be provided for all the musical examples as well as the notation, if you're more familiar with reading tablature.
How is this different from the other offerings out there?
There's a lot of reasons.
Firstly, I really care about my students, and I know how hard it is to find high-quality learning materials on jazz guitar. There is a big difference between materials that appear to help make you a better player, and those that actually do. From my experience, it takes far more time, thought and energy to create materials that actually help students achieve their goals rather than pretend to.
I want you to succeed and be happy with your jazz guitar playing, so I put a great deal more effort into my lessons than others do. I also strive to have a clear, step-by-step approach to teaching in order to make the learning process as easy as possible for you.
The result: I believe my lesson materials are of the highest caliber, and a big step ahead of other offerings out there.
Can I cancel my subscription anytime? Are there any extra fees for canceling?
You can cancel your membership at any time with no extra charges or hidden fees. When you cancel, you can keep all the materials you've already downloaded from the Academy website and take them with you.
Okay, I'm convinced. how can I sign up?
The FretDojo VIP Club is Everything You Need For Complete Mastery of Jazz Guitar
Quickly develop a large set list of tunes to play at jam sessions, gigs, or simply to enjoy playing at home to a captive audience of your family and friends.
Learn new single line improvisation concepts and licks from the huge archive of lessons, directly relevant to the tune you're learning
Have a complete step-by-step approach to learning new jazz standards, with all the resources conveniently in one place
Supercharge your comping and chord soloing with new approaches and chord phrases as part of each month's lesson series
Build an impressive solo guitar and chord melody set, so you can wow your friends playing a complete performance on your own – without a band or backing track!
Develop your understanding of jazz harmony and theory – become an expert in the common (and more unusual) chord progressions featured in jazz standards, making soloing a breeze
Learn how to apply any soloing or comping technique featured to any other jazz standards you know or have worked on in the past – thus getting the best "ROI" of the material you've invested your time in.
Results You Can Expect From Joining The VIP Club:
Here are a couple of examples of videos which demonstrate the sorts of skills you can expect to learn by joining the Academy.
This first video is me playing On Green Dolphin Street, in the context of a jazz trio. Notice how the single line and chord melody elements are mixed together in this performance:
This next video is a solo jazz guitar version of After You've Gone. Like a one-man band, you can still make great jazz happen on a single guitar if you have the know-how. Notice how comping, single lines, and chord melody ideas are all combined in this rendition.
Both of these videos are excellent demonstrations of what YOU will achieve by joining the FretDojo Jazz Guitar Academy. It's time to act!
This is the missing link standing between you and mastery of jazz guitar:
You'll go from feeling frustrated and self-conscious about your playing to being confident and happy about your soloing, comping, and performing overall.
You'll go from feeling like an "imposter" jazz guitarist to wowing the crowd (and your fellow band members) by effortlessly soloing over a large set list at the drop of a hat.
You'll have the encouragement, connection, and accountability that only learning in a group with qualified teachers can provide.
And – you'll go from being bored and frustrated with your lack of progress to experiencing rapid development in your jazz guitar skills – so you'll finally feel great about your jazz playing.
In short – you'll unlock your creative and expressive potential on guitar – and become the jazz guitarist that you desperately want to be.
30-Day 100% Money Back Guarantee
Your investment in this course is protected by my 30-Day money back guarantee. Enroll in the program, put it into action and see the results for a full 30 days. If you're not happy, just send me an email in the first 30 days and I'll give every penny back right away.