Hi, I'm Greg O'Rourke and I've helped thousands of jazz guitarists worldwide improve their skills through my online

training courses

…
Join my 30-Day Jazz Guitar Challenge - the ultimate fast-path to building your skills in improvisation, comping and more...
FIND OUT MORE AND GET ACCESS HERE >
 "I recommend anyone who wants to improve their jazz playing they do this course – there are quite a few courses on the internet,
and this is by far the best one."
~ Pete Duncan, London UK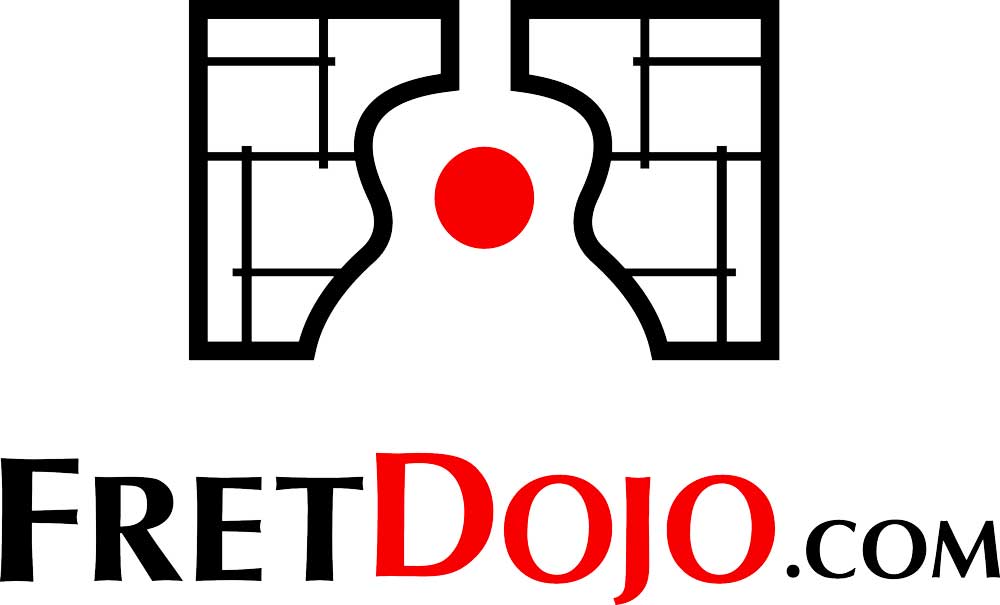 FretDojo is the premiere online learning platform helping YOU to become a better jazz guitarist. Trusted by students from all corners of the globe, our innovative approach to online jazz guitar education has been met with international acclaim.

Join FretDojo Academy
The ultimate online learning program for jazz guitar – access the entire collection of FretDojo courses.
See What Others Have Been Saying
Don't Take My Word For It… Read Their Stories Below…
"About 2 and half years ago I got interested in jazz guitar, a totally new experience. For those 2 years I downloaded a mountain of stuff from the internet (free and purchased)… and I struggled away without any clear direction, until I discovered Greg and Fret Dojo. The difference has been amazing!"
"The main thing I have gotten out of the Fret Dojo, is that it has given me the confidence to go out and find a piano player, and a bass player who plays jazz. And now, we've worked up a set list of 11 songs, including bebop and standards, and are about to start gigging… which I don't think I would have done that without the help of this."
"I had a lot of questions and issues with my jazz guitar improvisation. I was losing my place where I shouldn't have been, and I was looking for something to close that gap. Greg does a wonderful job of teaching, he is very patient and very clear minded and clear with his lessons, they are very easy to follow. I think you'll enjoy it!"
Greg O'Rourke plays the guitar with a beautiful touch and tone. He effortlessly brings out and enhances harmonic movement and counter-lines in his playing, while keeping clear melodic lines in the forefront. Using his considerable fingerstyle technique he creates personal renditions of classic jazz standards. Definitely someone to watch and listen to closely!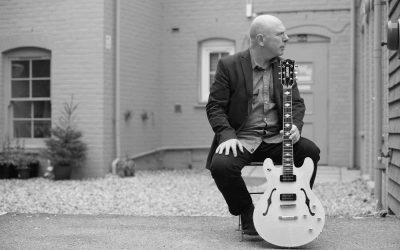 On today's Podcast, Carl Orr, FretDojo's current Artist In Residence, shares his insights into the magic of chord melody and the power that comes from tapping into the strength of guitar as a solo instrument.
Check out the podcast here and listen to Carl's story, as well as some very moving chord melodies he plays throughout the show…
About Carl Orr:
Carl has performed and recorded with some of the finest musicians on the planet including Billy Cobham, George Duke, Ernie Watts, Randy Brecker, Gary Husband and Bennie Maupin.
He is a regular at London's legendary Ronnie Scott's Jazz Club in his own band and as a member of drummer Mark Fletcher's supergroup "Fletch's Brew".
Carl has taught guitar at The Australian Institute of Music, Brunel University, Middlesex University, London Centre Of Contemporary Music and The Academy of Contemporary Music.
A prolific composer, Carl has recorded eight albums as a leader and is featured on albums by Billy Cobham, Fletch's Brew, Geoff Eales and Nathan Haines.
Get More FretDojo:
To get instant access to a structured online curriculum for learning jazz guitar that features courses by Carl and other top guitar instructors, go here: https://www.fretdojo.com/signup-offer/
Podcast episode URL: https://www.fretdojo.com/podcast013/
*For more jazz guitar lessons, tips and free stuff, visit https://www.fretdojo.com
read more