Crazy 4ths Guitar Tuning and More – Interview with Jazz Guitarist Ant Law
In this fantastic session, Ant shares some tips and inspiration for jazz guitar players of all levels and lets us in on his unique way of playing with his guitar tuned in 4ths!
Ant's been described as "An innovator" and "A gamechanger" by The Guardian. Based in the UK, Ant lives in London where he leads the Ant Law Quintet. 
In 2013 their debut album 'Entanglement' was released to great acclaim, followed by 'Zero Sum World' (with Whirlwind Recordings) in 2015 and 'Life I Know' (with Edition Records) in 2018, receiving 5 star reviews and airplay across the UK, Europe, and Australia. 
Ant plays in Tim Garland's band with Jason Rebello & Asaf Sirkis, featuring on various albums including 'ONE' which was shortlisted for a Grammy and won the Jazzwise Best Album award. He has worked with other notables Cory Henry, Thomas Gould and is featured from time to time in "Total Guitar", "Guitar Techniques" & "Guitarist" magazines. In the latter he recently made a list of "10 Astounding Virtuosos". Ant's fourth album was just released this year on July 24th, "The Sleeper Wakes". 
Check out this interview either watching the video at the top of this page or in the audio version below:
Audio Only Version:
Podcast: Play in new window | Download (Duration: 42:39 — 29.5MB)
Get Notified Of Future Episodes Apple Podcasts | Google Podcasts | Email | TuneIn | RSS | More
Stay up to date with all things Ant Law!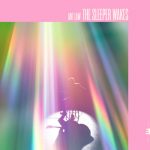 FB live streams on FB artist page: https://www.facebook.com/AntLawGuitar/live
NEW ALBUM: https://orcd.co/sleeperwakes
Other albums, sheet music, backing tracks: https://antlaw.bandcamp.com/
YouTube Channel: https://www.youtube.com/channel/UCAy_Wjp5adEDQMsNVDyX8fQ
Instagram: https://www.instagram.com/antlawguitar/

If you're keen to have a structured, step-by-step approach to learning jazz guitar, it might be worth checking out my online learning system, the FretDojo Jazz Guitar Academy.
Here's what you get when you join up:
Detailed step-by-step video lessons on new classic jazz tunes and essential jazz guitar skills added to the club website each month. Includes listening recommendations, demonstrations of the melody, analysis of the harmony, and detailed explanations on how to solo over the tune.
Key improvisation concepts and techniques for soloing, and classic licks and example solos that relate to each tune, so you can continue to expand your jazz vocabulary and have more options when it comes to soloing.
Detailed comping ideas to suit the style of each jazz standard covered
Lessons on how to make chord melody and solo jazz guitar versions of tunes featured – play a complete jazz standard completely on your own like Joe Pass!
Members only forum – A worldwide community of jazz guitarists from all around the globe.
Regular workshops, masterclasses, and Q & A Sessions – get direct answers from me on anything holding you back in the practice room. Replays of all sessions are available to access for all members even if you can't make it live.
Massive searchable database of jazz licks and soloing concepts – the ultimate idea "grab bag" for your solos.
Optional monthly challenges where members participate to get feedback on their playing, reach new milestones and be eligible for cool prizes.
Go here for more info: https://www.fretdojo.com/signup-offer
Before you go…
Join my 30 Day Jazz Guitar Challenge
Instant access:
•  A step-by-step guide on building core improvisation skills
• Fundamental comping techniques to be a hero on the bandstand
• Discover the biggest mistakes made by aspiring jazz guitarists…and how YOU can avoid them
• The ultimate fast path for establishing a foundation in jazz guitar
• Instant access – find out more and sign up by clicking the button below: