Interview With Howard Alden, Internationally Acclaimed Jazz Guitarist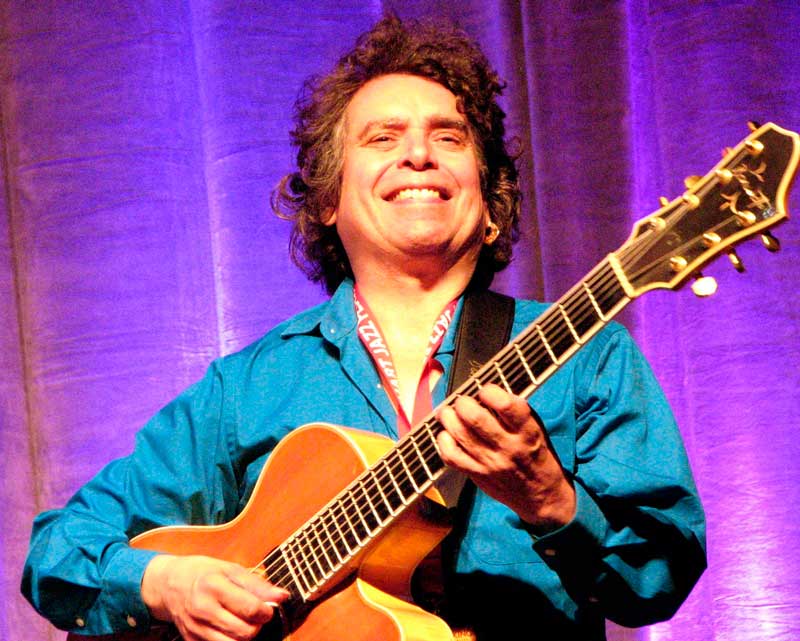 This week on FretDojo, I'm happy to share with you an interview I recently held with internationally acclaimed jazz guitarist Howard Alden.
Howard is one of the leaders of jazz guitar in the modern era. His accolades include:
Student the Guitar Institute of Technology in 1977-78 with Herb Ellis, Joe Pass, and Howard Roberts

Collaborations with Dick Hyman, Dan Barrett, Bucky Pizzarelli and many others

Alden recorded the guitar performances for

Sean Penn's character Emmet Ray in

Woody Allen

's 1999 film

Sweet and Lowdown –

 and taught Penn how to mime the performances for the film(!)

Recorded many albums with Concord Records as well as other labels, including four with the famed 7 string jazz guitar innovator George Van Eps

Has been the recipient of many awards, including:

Best Emerging Guitar Talent,

JazzTimes

(1990)

Guitar Player of the Year, American Guitar Museum (2003)

Top 75 Guitarists, Down Beat (2008)

Jazz critics have said of Howard Alden that "He may be the best of his generation" and "the most impressive and creative member of a new generation of jazz guitarists."
In the interview below, I go on a deep dive with Howard about his journey with jazz guitar from a youngster to where he is today. I also ask Howard to reveal his secrets for how to maximise the results you get in the practice room – there were some fantastic tips Howard gives in this interview that you should definitely pay attention to.
Interview With Howard Alden (Audio Version)
Podcast: Play in new window | Download (Duration: 1:09:08 — 47.5MB)
Get Notified Of Future Episodes Apple Podcasts | Android | Email | Google Podcasts | Stitcher | TuneIn | RSS | More
Resources mentioned by Howard Alden:
Find out more about Howard at howardalden.com
Special Offer: Get a 14 day, obligation FREE trial to the FretDojo Jazz Guitar Academy, my online learning platform for jazz guitar. Sign up here for instant access to my entire collection of online jazz guitar video courses (no credit card required): https://www.fretdojo.com/free-trial