When was the last time you REALLY listened to jazz?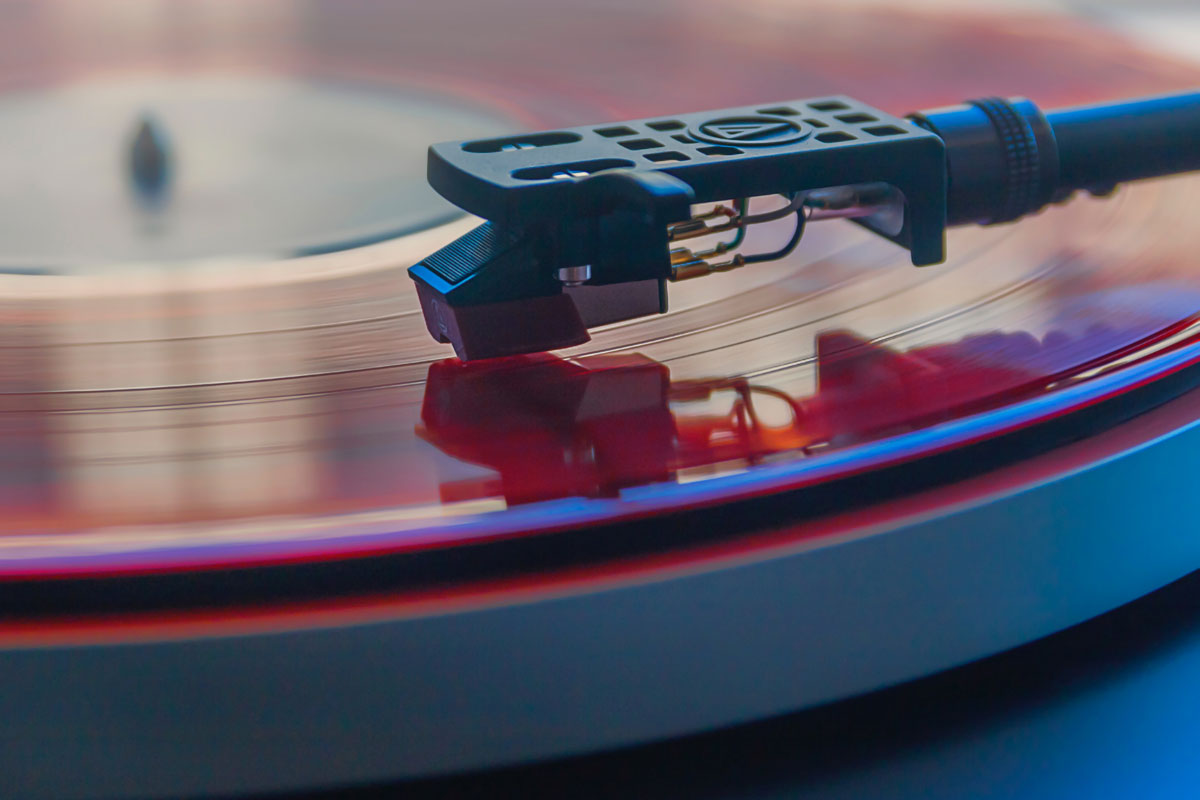 In this episode of the FretDojo.com Podcast, we dive into the topic of the true meaning behind the famous thing musicians say: "Listen to as much jazz as you possibly can."
Let's talk about this and see how to approach it so that it can have a lasting effect on your skills on the guitar.
Check out the podcast here:
Podcast: Play in new window | Download (Duration: 13:18 — 12.2MB)
Get Notified Of Future Episodes Apple Podcasts | Google Podcasts | Spotify | Email | TuneIn | RSS | More
​I'm sure you've heard this said by many great jazz players:
"Listen to as much jazz as you possibly can."
But there's a difference between having an album on in the background and listening for pleasure…
And REALLY listening to it.
Here's the thing:
For a long time, I spent every waking available moment listening to jazz recordings by the greats of guitar – Wes Montgomery, Joe Pass, Barney Kessell.
And then ventured into Coltrane, Charlie Parker, Chet Baker and many others.
Although I got a great deal of inspiration from these great players…
It didn't directly move my playing forward.
This kind of 'osmosis' method is emphasized often in language learning. The idea is to expose yourself in daily life to as much of the language as possible, and then by absorption you begin to pick up the language naturally .
But:
In reality, it doesn't quite work that way for jazz.
Think about the human voice for a minute:
From the day we were born we have used our voice in some way, experimenting with it in a myriad of ways.
Therefore:
It's very familiar for us to emulate sounds and speech with our voice.
But few people (unless they are a genius level), could memorize, deconstruct and draw concepts from simply listening to a recording passively.
Don't get me wrong, listening is very important:
It's a great way to get inspired by new players
It's a a way to attune yourself in general to phrasing and shaping solos
It's a particularly good way to get attuned to a good rhythm feel.
But:
In and of itself, passive listening is not going to make you a better jazz player.
There is however, a better way to directly use listing to improve your jazz improvisation skills:
Working with transcriptions.
By intently listening, transcribing, learning and analyzing a solo, you develop your ear skills greater heights, and come away with a whole heap of vocabulary as well.
It's the time-tested way of quickly building your jazz skills.
By way of example:
Wes Montgomery transcribed every solo note for note by his idol Charlie Christian – and even performed those solos note-for-note on stage in the early part of his career instead of improvising his own.
Joe Pass built up his jazz vocabulary by being directly inspired by the 'Bird', Charlie Parker.
In fact, I would go so far to say any notable jazz player has spent considerable time on building their skills with the help of transcriptions.
Is Transcribing By Ear The Only Option?
Not necessarily – as long as you have a process where you can eventually play along with a recording from memory.
Although transcribing by ear is said to be the best way to learn a solo (and it's probably good to try this at least once in your jazz study) this option can often be a tedious, exacting process and hence frustrate many students.
An alternative:
Stand on the shoulders of others and learn a prewritten transcription.
This is where someone else has transcribed and notated a solo, and you get to cut straight to chase and go straight learning the solo and extracting useful vocabulary and concepts.
Some purists may consider this cheating instead of doing it all yourself. But I think it's fine – I've had great benefit for my own jazz skills going down the 'prewritten' transcription route from time to time.
The only caveat:
You must ensure you memorize the transcription if at all possible – don't just read it off the paper!
This is the big trap here is you may not take the extra step of memorizing it, which tends to happen naturally when transcribing by ear.
Steps To Take After Transcribing:
Ok so you've learned the transcription, one way or another. Now what?
Dive deep into the nuts and bolts of the solo. Look at phrases that interest you or you like the sound of. Draw out key concepts and use them as starting points for your own soloing.
If it sounds like it's a lot of work, you're right.
But:
Keep in mind though that working with a teacher can help you through this process and point out to you the most essential points of each transcription to work with.
For example, in my FretDojo Jazz Guitar Academy, this is exactly what we do month to month – deep dives into classic transcriptions and video tutorials on the key concepts and approaches.
For example, I recently released a lesson diving deep into Charlie Christian's soloing approaches on his classic recording, 'Rose Room', which the Academy members have gotten a lot of mileage from.
Hint: Want to sign up to the FretDojo Jazz Guitar Academy? Go here>>
If you're keen to have a structured, step-by-step approach to learning jazz guitar, it might be worth checking out my online learning system, the FretDojo Jazz Guitar Academy.
Here's what you get when you join up:
Detailed step-by-step video lessons on new classic jazz tunes and essential jazz guitar skills added to the club website each month. Includes listening recommendations, demonstrations of the melody, analysis of the harmony, and detailed explanations on how to solo over the tune.
Key improvisation concepts and techniques for soloing, and classic licks and example solos that relate to each tune, so you can continue to expand your jazz vocabulary and have more options when it comes to soloing.
Detailed comping ideas to suit the style of each jazz standard covered
Lessons on how to make chord melody and solo jazz guitar versions of tunes featured – play a complete jazz standard completely on your own like Joe Pass!
Members only forum – A worldwide community of jazz guitarists from all around the globe.
Regular workshops, masterclasses, and Q & A Sessions – get direct answers from me on anything holding you back in the practice room. Replays of all sessions are available to access for all members even if you can't make it live.
Massive searchable database of jazz licks and soloing concepts – the ultimate idea "grab bag" for your solos.
Optional monthly challenges where members participate to get feedback on their playing, reach new milestones and be eligible for cool prizes.
Go here for more info: https://www.fretdojo.com/signup-offer
 Results Of Working With a Transcription
You'll have a wealth of new licks and ideas.
Your ears will be further developed.
Your technique will be pushed to greater heights through learning a solo
You'll start to see the common 'threads' of effective soloing approaches after working with a few transcriptions, and it becomes clearer as to the approaches to focus on in the woodshed.
In Conclusion…
Passive listening, although enjoyable and a good way to expose yourself to the sounds of jazz, won't make you a better jazz player necessarily.
But – by deep listening and transcribing, and then following through with a robust analysis of key concepts in a solo, very quickly you can build your skills as a jazz player. Anyone that has mastered an aspect of jazz has walked this very path.
Let me know your thoughts on this topic by leaving a comment below, I would love to hear from you!
Before you go…
Get my FREE Video Course:
The BIG Secrets of Jazz Guitar Improvisation –
Instant Access
•  3 part video series – a step-by-step guide on building improvisation skills
• Learn the biggest mistakes made by aspiring jazz guitar improvisers and
what you should be doing instead
• Instant access – completely FREE!