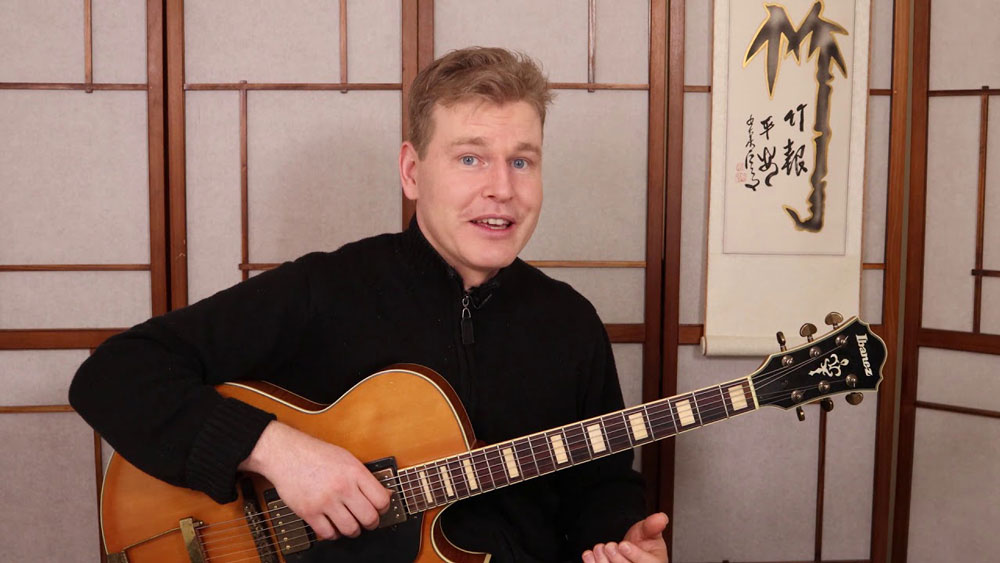 Want to learn how to do jazz guitar comping like Ed Bickert? In this deep dive Youtube lesson, I share with you the 4 essential things you need to do to sound like him, which will supercharge your rhythm section chops (the lesson comes with PDF and audios of the examples played + backing tracks for practice – see the link above to get access).
By the way, I recently released an in-depth course on the secrets of Ed Bickert's jazz guitar comping approaches, so you can learn the fast path to sounding just like Bickert on the bandstand.
Want to get FREE access to the Ed Bickert course? It's included in my FretDojo Jazz Guitar Academy membership, my premiere online learning platform for jazz guitar, and I'm currently offering 14 days access free. (You also get a HUGE amount of other jazz guitar courses included in the membership on all aspects of jazz guitar instruction – improvising, comping, chord melody, learning standards, and a whole lot more.)
Get a 14-day free pass to the Academy by going here (LIMITED OFFER): http://bit.ly/2DXprNX
Happy woodshedding!
Greg O'Rourke
Founder, FretDojo
World Leader in Online Jazz Guitar Education
www.fretdojo.com