Interview: Carl Orr and His Lifelong Jazz Guitar Odyssey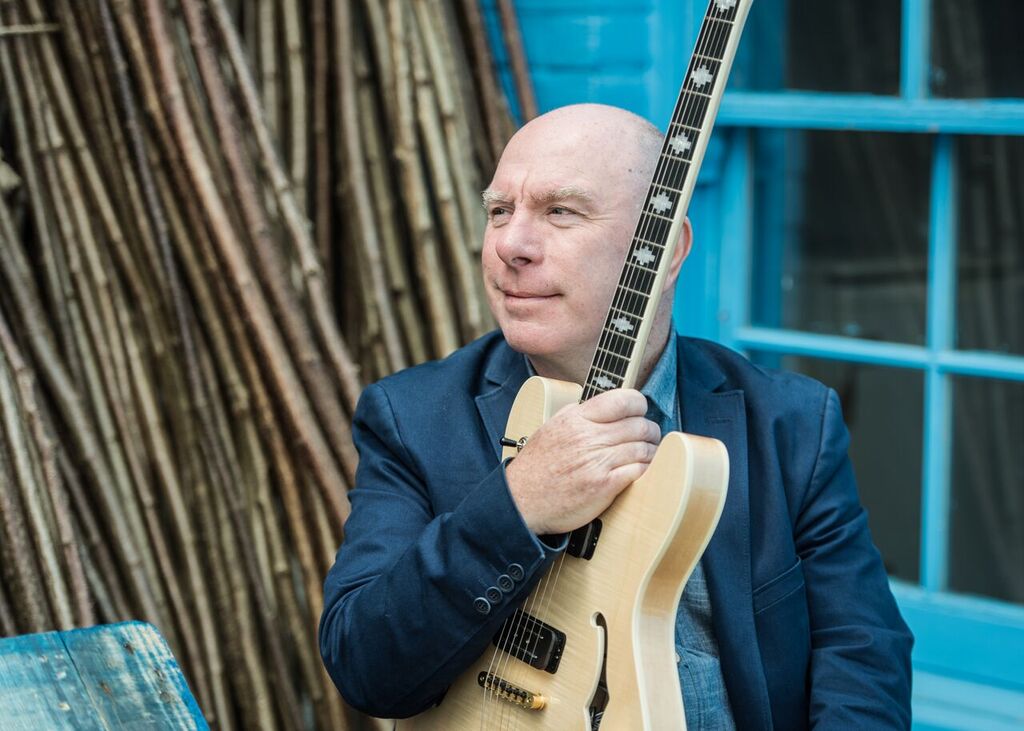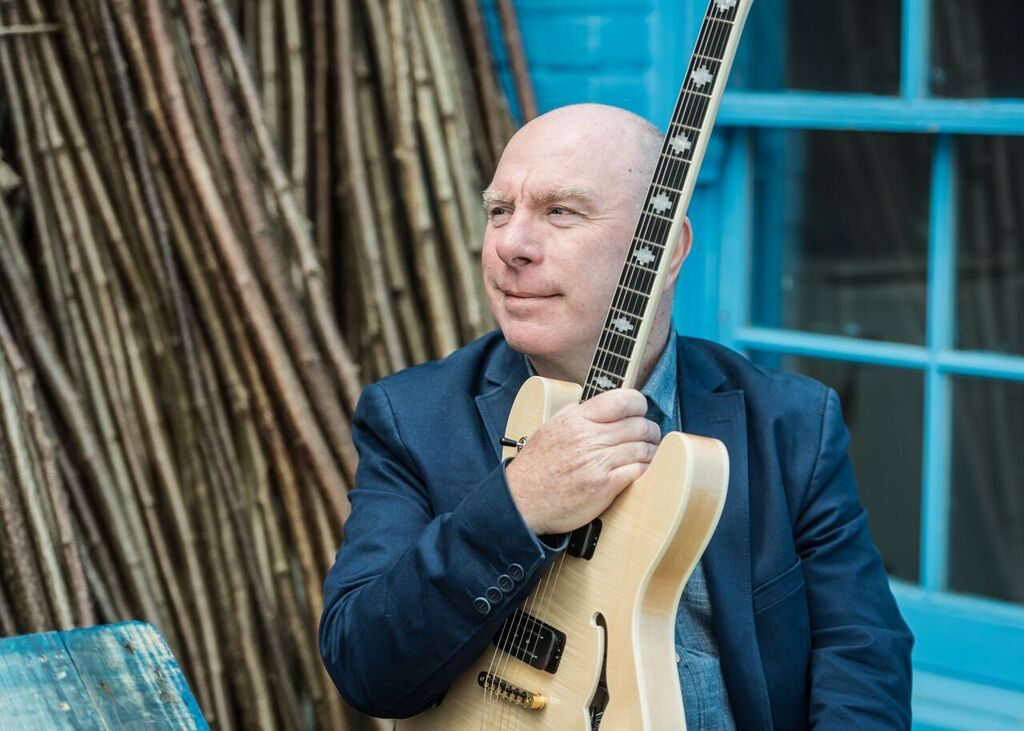 In this episode of the FretDojo.com Podcast, I had the great pleasure of speaking with one of the world's top guitarists Carl Orr, who shares the deep insights gained over his long career in music and important practice tips for any aspiring jazz guitarist.
Check out the podcast here:
Podcast: Play in new window | Download (Duration: 1:00:29 — 55.4MB)
Get Notified Of Future Episodes Apple Podcasts | Google Podcasts | Email | TuneIn | RSS | More
New Comping & Chord Soloing Online Course: I've recently released a brand new course entitled Comping & Chord Soloing Deep Dive, presented by Greg Stott, Associate Lecturer of Jazz Guitar at the ANU School of Music and the featured artist on today's podcast.
Simply put, this new course is brilliant.
Greg Stott has put together a comprehensive and step-by-step methodology for building up essential comping & chord soloing skills. This was the course I wished I'd had when I was first building up my chordal techniques.
The best part:
You can access this course FREE by signing up to a 14 day, obligation FREE trial to the FretDojo Jazz Guitar Academy, my online learning platform for jazz guitar. Sign up here for instant access to the new course as well as my entire collection of video courses (no credit card required): https://www.fretdojo.com/free-trial
Thanks guys, let me know what you thought about this interview by leaving a comment at the bottom of this page.
Cheers,
Greg from FretDojo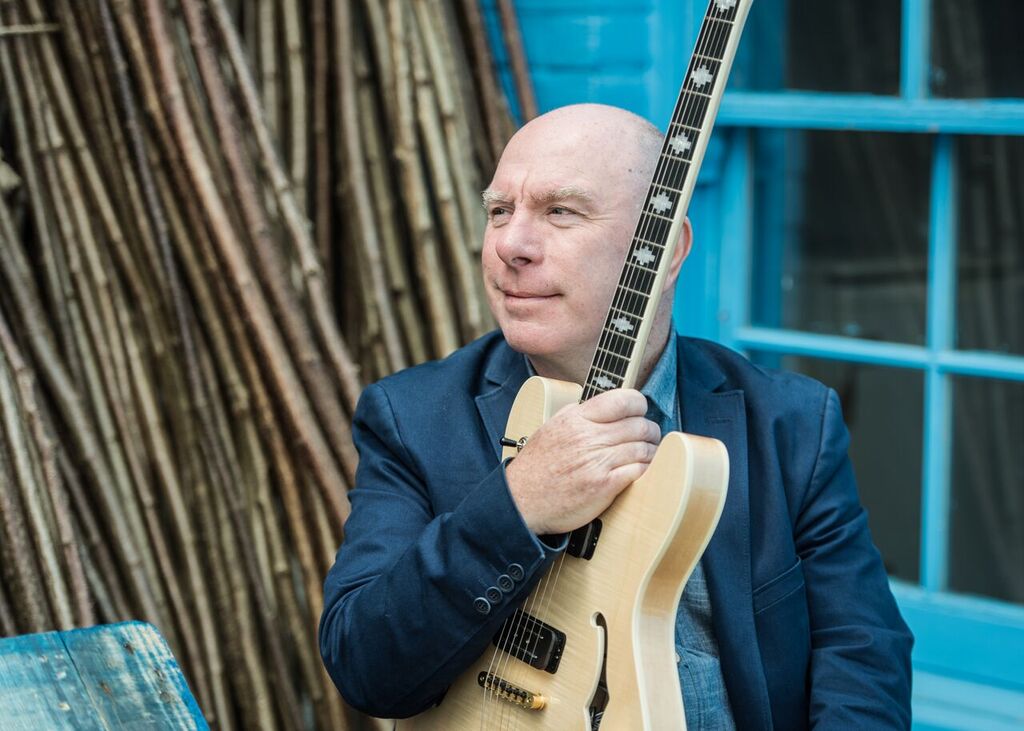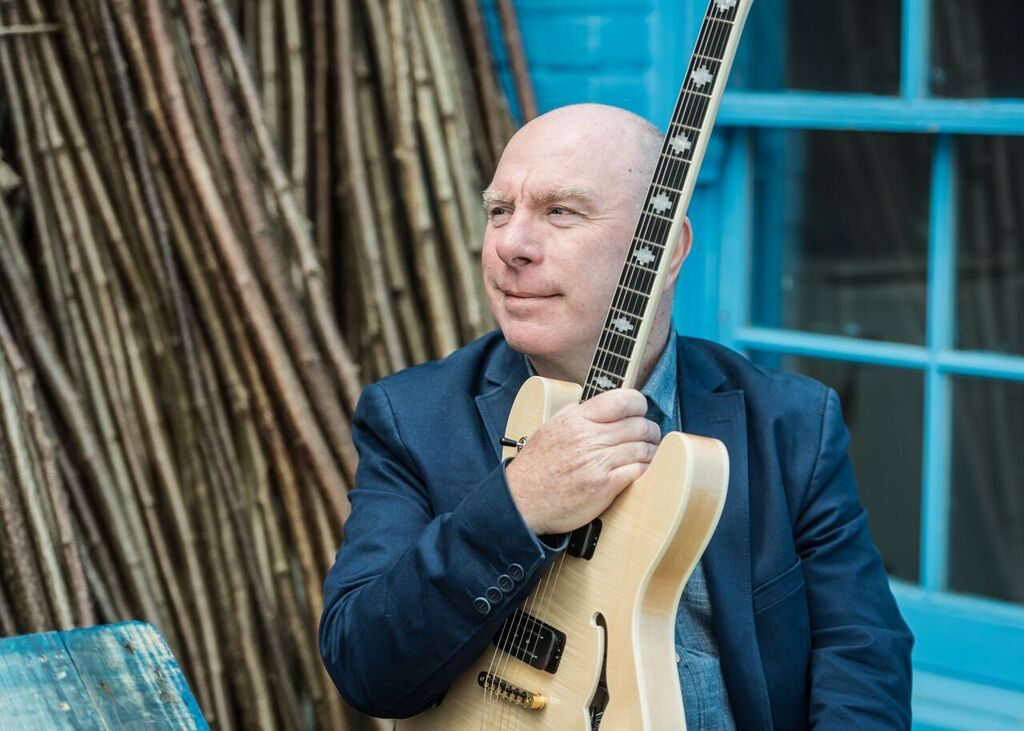 Carl Orr
Carl Orr has performed and recorded with some of the finest musicians on the planet including Billy Cobham, George Duke, Ernie Watts, Randy Brecker, Gary Husband and Bennie Maupin.
He is a regular at London's legendary Ronnie Scott's Jazz Club in his own band and as a member of drummer Mark Fletcher's supergroup "Fletch's Brew".
Carl has taught guitar at The Australian Institute of Music, Brunel University, Middlesex University, London Centre Of Contemporary Music and The Academy of Contemporary Music.
A prolific composer,Carl has recorded eight albums as a leader and is featured on albums by Billy Cobham, Fletch's Brew, Geoff Eales and Nathan Haines.
His latest album, Forbearance is a dramatic departure from his jazz and fusion recordings of the past and with the aid of producer Tim van der Kuil and arranger Grant Windsor, Carl has crafted a truly unique acoustic guitar-based album exploring pop, rock, folk, Americana, and classical styles.
He regards his music as his public contribution to creating a peaceful, harmonious world.
"It is not enough for me for my music to merely be a manifestation of the chaos and disharmony of the world, but instead it must be a potent influence on creating peaceful relationships between people. My aim is to make the listener feel calm, optimistic and invigorated." ~ Carl Orr