Interview With Per Olav Kobberstad, World Touring Latin Jazz Guitarist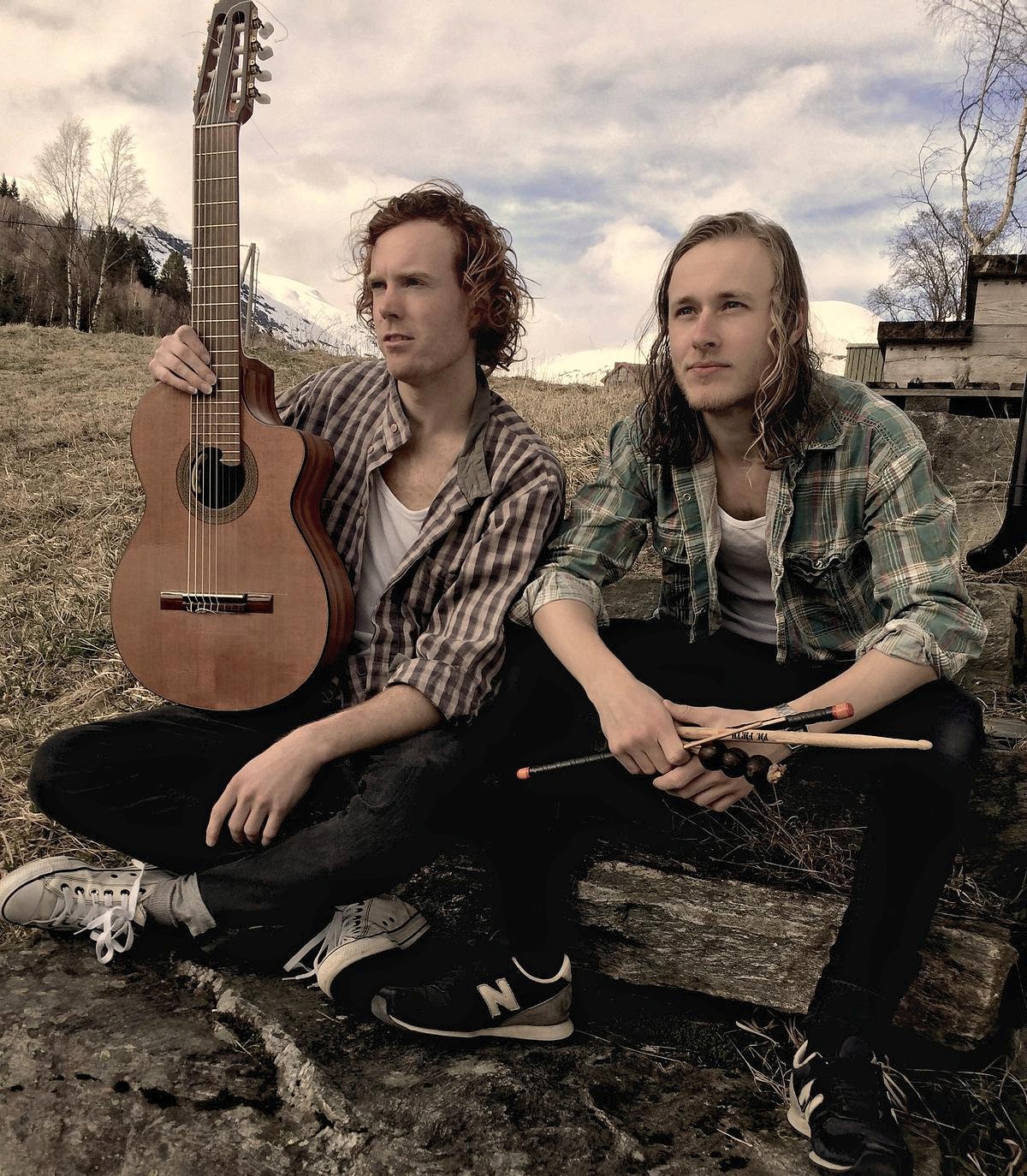 This time on FretDojo, I'm excited to share with you an interview I recently had with world-wide touring latin jazz guitarist from Norway, Per Olav Kobberstad.
Per Olav is one of those young, modern Latin jazz guitarists that are a breeze of fresh air and who are bringing all-welcome innovations to the genre. Just check out his credits:
Per Olav is one of the few in the world playing 8-string acoustic guitar
Released his debut album "Os Rios, As Ligações" with some of Brazil's top musicians in 2014
Album "Colonial Colors" was released together with Alf Wilhelm Lundberg in 2016
Per Olav recorded his latest album "Cachorro À Vista" with one of the most legendary percussionists in Brazil, Robertinho Silva (known to play with Tom Jobim, Wayne Shorter, Weather Report, Milton Nascimento, Herbie Hancock and many more).
In the interview below, I go on a deep dive with Per Olav where he reveals how he started with Latin jazz, what led him to tour the world, his time gigging in Brazil, as well as how he approaches jazz guitar and composing music. It's time to get up close with Per Olav – I suggest you bring a notepad as there are golden tips inside this interview.
Interview With Per Olav (Audio Version)
Podcast: Play in new window | Download (Duration: 34:48 — 31.9MB)
Get Notified Of Future Episodes Apple Podcasts | Google Podcasts | Stitcher | Email | TuneIn | RSS | More
Resources mentioned in the interview:

Stop Press – Video Workshop With Per Olav Kobberstad on Latin Chord Melody!
Per Olav kindly agreed to hold a workshop for FretDojo, all about the secrets of arranging Latin jazz standards for solo chord melody jazz guitar. Per Olav is an expert at fingerstyle techniques for jazz guitar too, so this was an excellent chance to get some top tips for your playing from a world class Latin guitarist.
Let me know what you thought about this interview by leaving a comment below…
Now the exciting bit:
If you're keen to have a structured, step-by-step approach to learning jazz guitar, it might be worth checking out my online learning system, the FretDojo Jazz Guitar Academy.
Here's what you get when you join up:
Detailed step-by-step video lessons on new classic jazz tunes and essential jazz guitar skills added to the club website each month. Includes listening recommendations, demonstrations of the melody, analysis of the harmony, and detailed explanations on how to solo over the tune.
Key improvisation concepts and techniques for soloing, and classic licks and example solos that relate to each tune, so you can continue to expand your jazz vocabulary and have more options when it comes to soloing.
Detailed comping ideas to suit the style of each jazz standard covered
Lessons on how to make chord melody and solo jazz guitar versions of tunes featured - play a complete jazz standard completely on your own like Joe Pass!
Members only forum - A worldwide community of jazz guitarists from all around the globe.
Regular workshops, masterclasses, and Q & A Sessions - get direct answers from me on anything holding you back in the practice room. Replays of all sessions are available to access for all members even if you can't make it live.
Massive searchable database of jazz licks and soloing concepts - the ultimate idea "grab bag" for your solos.
Optional monthly challenges where members participate to get feedback on their playing, reach new milestones and be eligible for cool prizes.
The best part:
You can access this all of this and more for just $1 by signing up to a 14 day trial. Go here for more info: https://www.fretdojo.com/signup-offer