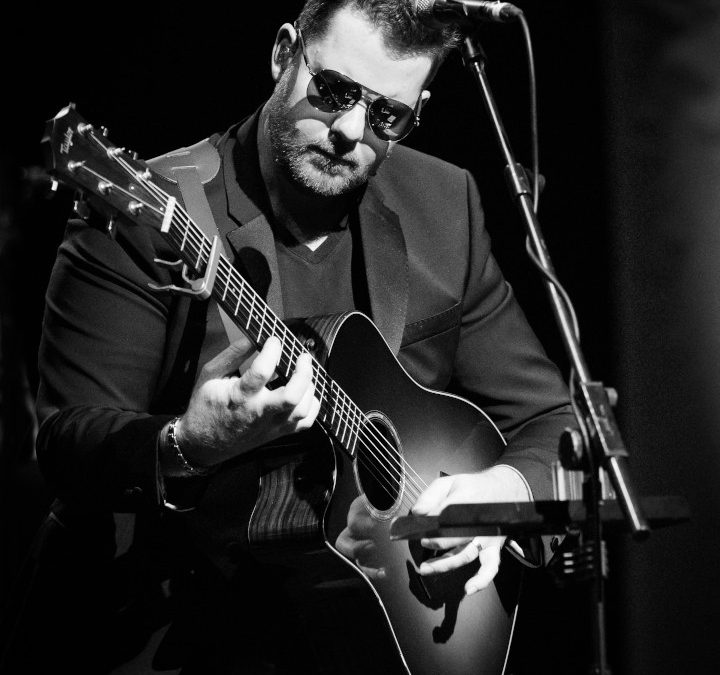 In this next podcast, Carl Orr interviews the very accomplished guitarist, Damien Cooper.
Damien is a freelance London based guitarist who has held the Guitar 1 chair on Thriller live since 2009, and has been a member of Dr Hook from 2015.
Originally from Australia and after 20 years of playing and touring around Australasia with acts covering styles from jazz to rock to cabaret, Damien relocated to London. Since then he has been an in demand player on both the London scene and abroad. Theatre credits include Jesus Christ Superstar (Scandinavian tour), Hedwig And The Angry Inch (London), Godspell, Dancing In The Streets (UK and European tour), Never Forget (London dep), Top Hat (London Dep), The Book of Morman (London Dep)Tina the Musical London Dep and various shows at the London Palldium including Bill Kenwright's Dream On and Magic Fm's Christmas show.
Damien has also toured, recorded and worked with a variety of different artists including Denise Pearson, Jimmy Somerville, Dr Hook, Kim Wilde, Beverley Knight, Lemar, Anastacia, The Shires, James Morrison, Ronan Keating, Andrea Triana, MC Mystro, Rick Astley, Gabrielle, Alfie Boe, Boyzone, Macy Grey, Peter Andre……and more.
This episode highlights the importance and discipline of rhythm guitar, which is a huge strength of Damien's and a real tribute to his success as a working musician. There are also some great tips shared by both Carl and Damien about improvisation in a live performance setting.
If you want to join my online jazz guitar academy with a complete pathway of step-by-step courses to improve your jazz playing, take a look by clicking here: https://www.fretdojo.com/signup-offer/
Here's some ways you can develop your jazz guitar playing:
For jazz guitar beginners: Check out my 30-Day Jazz Guitar Challenge: https://www.fretdojo.com/30-day-jazz-guitar-challenge/
For my complete collection of courses for a low monthly fee, go to this link: https://www.fretdojo.com/signup-offer/