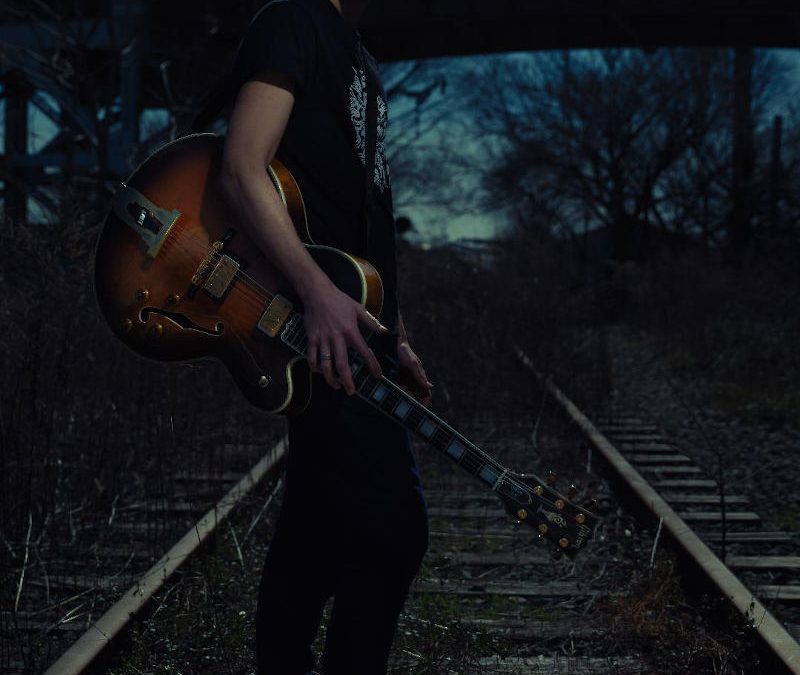 On today's podcast, Carl Orr gets us behind the scenes with one of jazz guitar's hottest young players, Rob Luft.
Rob is an award-winning 26-year-old jazz guitarist from London whose virtuosity has been compared to that of six-string legends John McLaughlin, Al Di Meola & Paco De Lucia. Praised by The Times for performances with the National Youth Jazz Orchestra in 2015, who said he was destined 'to achieve great things in the future'. Rob was subsequently the recipient of the 2016 Kenny Wheeler Prize from The Royal Academy of Music in association with Edition Records, and he also received the 2nd Prize in The 2016 Montreux Jazz Guitar Competition at the Montreux Jazz Festival.
His debut album, "Riser", was released on Edition Records in 2017 to widespread critical acclaim from the European jazz media. John Fordham wrote in The Guardian that it's a
"very sophisticated debut, but given Luft's old-soul achievements since his early teens, we should have heard it coming".
On the back of the success of his first album, Rob was nominated for a string of awards – Breakthrough Act in the 2018 Jazz FM Awards, Instrumentalist of the Year in the 2018 Parliamentary Jazz Awards & Instrumentalist of the Year in the 2019 Jazz FM Awards.
In May 2019, Rob was selected as BBC New Generation Jazz Artist 2019-2021, an accolade granted to "some of the world's most exceptional young musicians".
"Guitar virtuoso makes enticingly vivacious debut" THE GUARDIAN (UK)
In this relaxed yet captivating interview, Rob shares his beginnings, the importance of versatility and what it's like playing with some of the world's best! During the show, Rob shares a couple of his latest tracks from his new album, Life Is The Dancer. I think you're going to love this one!
Podcast episode URL: https://www.fretdojo.com/podcast015/
Check out Rob's newest album 'Life Is The Dancer' here: https://robluft.bandcamp.com/
To get instant access to a structured online curriculum for learning jazz guitar that features courses by Carl and other top guitar instructors, go here: https://www.fretdojo.com/signup-offer/
*For more jazz guitar lessons, tips and free stuff, visit https://www.fretdojo.com