Why Do YOU Play Jazz Guitar?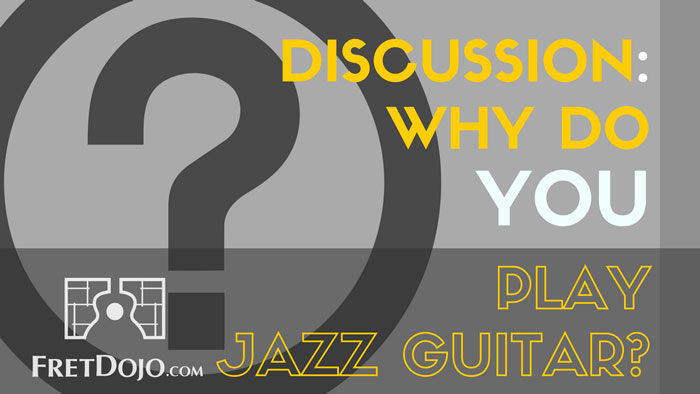 You love the infinite creative possibilities.
You're inspired by greats like Joe Pass or Wes Montgomery.
That unique, special feeling you get when you've finally mastered something incredibly challenging.
Or simply the fact that jazz guitar sounds cool and you love the music.
Why do YOU play jazz guitar? Whether it's for winding down at the end of the day, keeping your mind active, jamming with other musicians or otherwise…
What motivates you to keep plugging away at this wonderful instrument, one lick at a time?
 I thought it would be fun to start a discussion on my website about this.
Leave a comment below about what your key motivations are for learning jazz guitar.
I'm really interested in seeing what you have to say about this – let's get the conversation started…