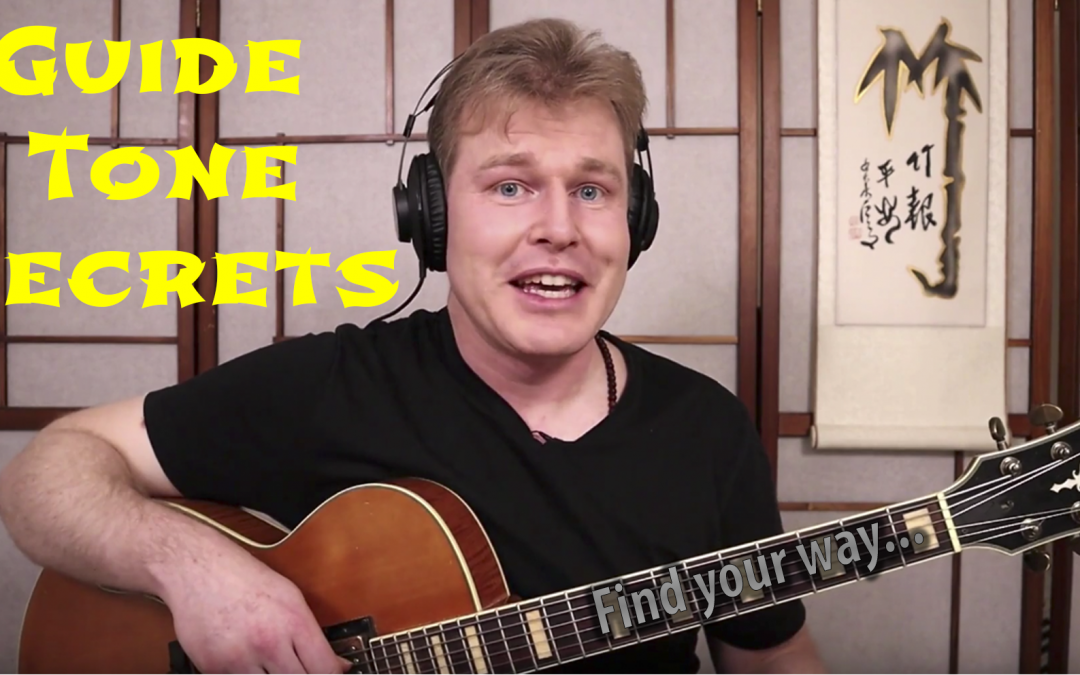 It's been a while, but it's great to be back in front of the video camera.
If you're finding it impossible and frustrating to solo over those tricky jazz standards like All The Things You Are (hint: you haven't been the first person to drop those key changes)…
It's probably because you aren't doing what my new Youtube video demonstrates:
Jazz Guitar Guide Tone Soloing Shortcuts
In this brand new video lesson (which includes a FREE workbook and backing track), you're going to get the down & dirty on guide tones, and how they are an essential shortcut for easily mastering the changes of any jazz standard.
You'll learn which notes to target over those tricky chord progressions and still get through alive and kicking to the other side.
Check out the video now on Youtube via the link below and let me know what you think (remember to get that free workbook while you're there):
==
Greg O'Rourke,
Founder, Fret Dojo
World Leader in Online Jazz Guitar Education