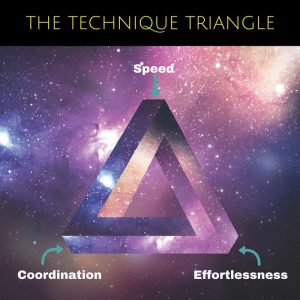 Guitar Exercises Hub on FretDojo:
Trying to find the best guitar exercises to use for a warm-up?
Finding it a struggle to change chords fluently?
Constantly mis-hitting notes when playing scales?
Maybe you want to learn some cool fingerstyle guitar techniques?
If you're interested in developing any aspect of your guitar technique, I'm glad you've found this page.
Here you'll find a selection of my hottest resources to develop your guitar technique and an overview of what you need to watch out for when working on guitar exercises to get the most benefit and avoid injury.
Let's get into it!
Online Course: Fast Lane –

 The Total Technique Roadmap 

For

Guitar: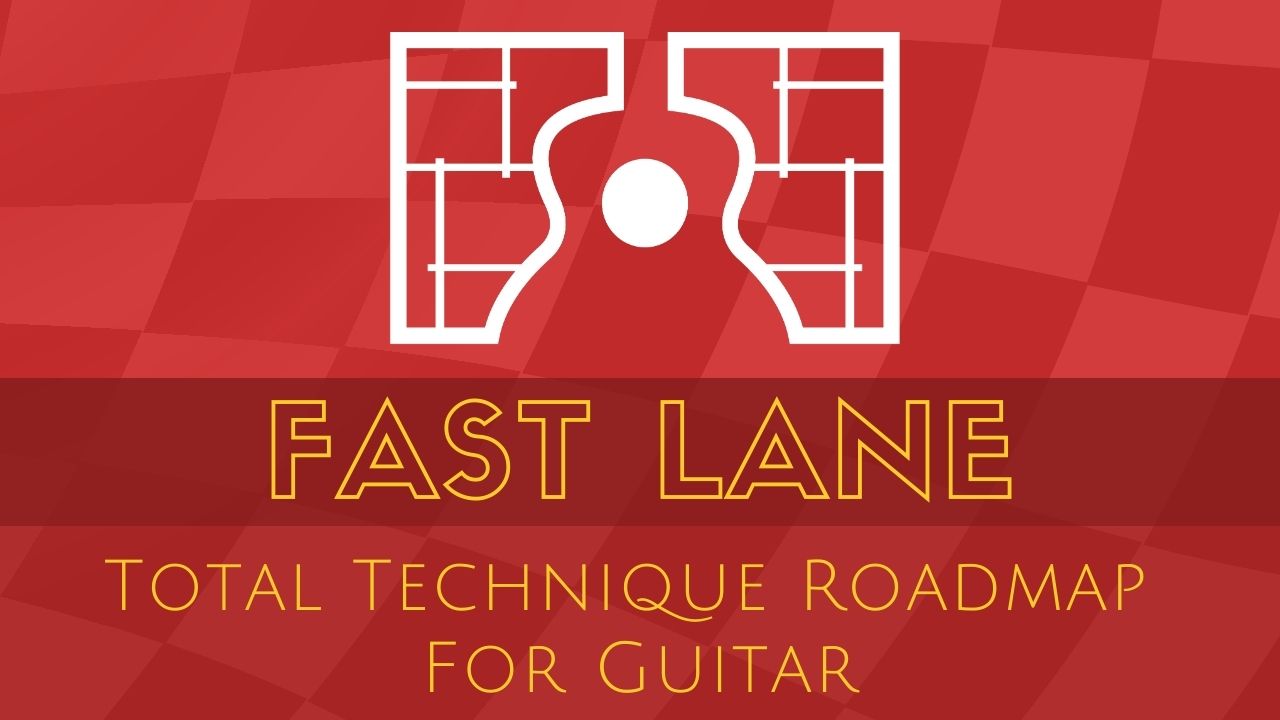 My comprehensive complete guide to guitar technique, Fast Lane: The Total Technique Roadmap For Guitar, is a world-first online video course dedicated solely to the art of improving your guitar technique.
It's a comphrehensive compendium of the best guitar exercises to raise your guitar technique to the next level. The course has specific 'Core' daily guitar exercises to help train and improve your technique in a smart and efficient way.
A specific focus is on building speed – the final module of the course has some important guitar speed exercises that will unlock your ability to play past guitar solos, and is the 'missing link' if you were wondering how to play guitar faster.
With the above Technique Triangle framework underpinning the course, you'll discover a complete roadmap for supercharging your coordination, developing new levels of effortlessness, and taking your top guitar speed to dizzying heights – with a comphrehensive array of guitar dexterity exercises.
I thoroughly enjoyed this course and loved the lessons – each has clear purpose and moves your technique forward. I'm playing faster, but more importantly I'm playing with better articulation, clarity, and coordination.
I wish I'd got this sort of training when I was more of a beginner player!
Before doing the course, I was aware that my technique wasn't good enough – I lacked speed, unable to play higher than 90 BPM, which is not fast enough for jazz.
The Fast Lane course is very comprehensive, systematic, and offers a a lot of opportunities to improve. I really benefited from this course, and I think it is really worth the money I spent.
With students from all around the world taking this program and 40 years combined experience of the instructors, this is the ultimate guide to build your guitar technique that will benefit you – regardless of what guitar style you play.
Bonus Sample Guitar Exercise Posts:
I enjoy posting guitar exercise videos to Youtube and my website. Check out a few helpful exercises here:
Slaying The Speed Demon: Here's a cool post I collaborated on with Stuart King who is the co-creator of the Fast Lane course I mentioned above. This is an excellent example of how by changing your mindset with some unorthodox approaches you can dramatically increase your guitar speed with a few simple steps.
Jazz Guitar Warmup: Here's a very cool jazz guitar warmup which I call the 'Almost Slurred Scale Exercise' – a multilayered exercise to work out your speed, phrasing, position shifting, slurs and more.

Any questions about our lessons on guitar technique? Click here to get in touch and we'll be happy to help you out.
Now over to YOU:
What did you think of this page all about guitar exercises – any comments or questions? Let me know by leaving a comment below…
~ Greg O'Rourke, BMus, Hons (ANU)
Founder, FretDojo