Improvisation With The Whole Tone Scale
Don't have time to read this post now? Get your Handy PDF Download: Click this link to get a print friendly version of all the exercises in this post for your practice.
► Start Your FretDojo Jazz Guitar Academy Membership here: https://www.fretdojo.com/signup-offer  
► Become a FretDojo Patreon here: https: https://www.patreon.com/fretdojo 
In this video I'll show you how to use the whole tone scale to create some quirky and unique effects in your jazz guitar improvisations.
This cool symmetrical scale pattern is easy to learn on the fretboard if you know a few tricks to the pattern.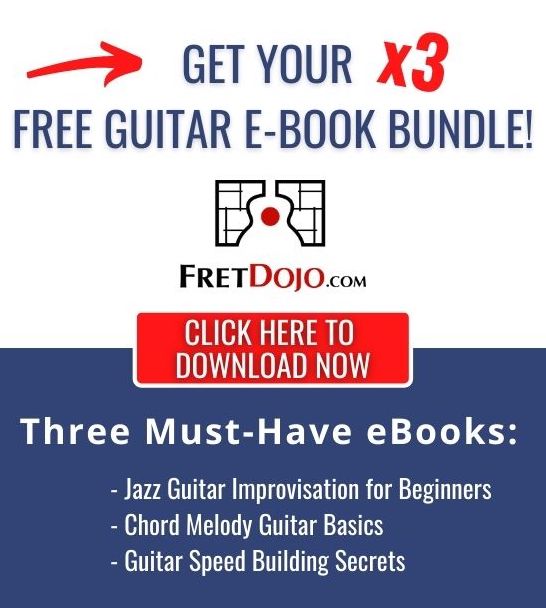 Video Sections:

00:00  Introduction
00:44  Ex.1 – Basic Whole Tone Scale On Single String
02:55  Ex.2 – Playing Pattern Across Strings, Single Position
04:08  Ex.3 – Three Note Per String Pattern
07:58  Ex.4 – Extending The Range Of The Whole Tone Scale
09:58  Improvising With Whole Tone Scale Over D7 Loop
11:46  Song Example: Using Whole Tone Scale Over Take The "A" Train
13:24  Wrap Up and Next Steps 
Thanks for watching and let me know what you think of this jazz guitar lesson via leaving a comment below. 
Greg O'Rourke 
Founder, FretDojo
World Leader in Online Guitar Education