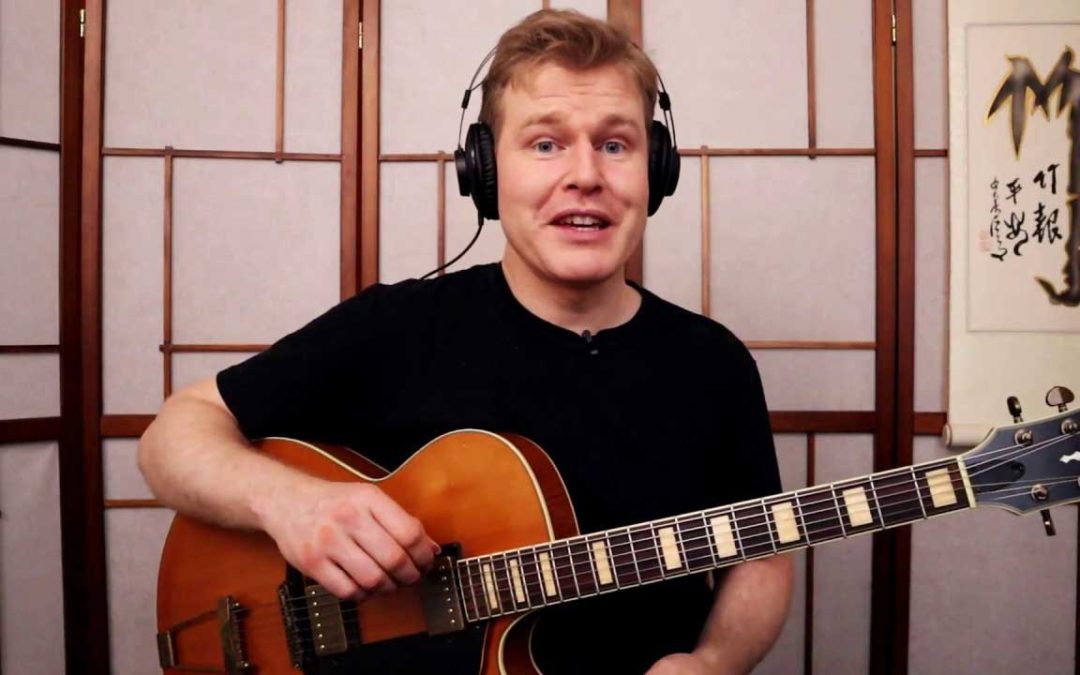 Want to play a chord solo like Joe Pass? In this short Youtube lesson, I show you the method that I've used to incorporate some cool Joe Pass style chord licks into my playing (the lesson comes with PDF and audios of the examples played + backing tracks for practice).
By the way, I recently released an in-depth course on Joe Pass single line and chordal style based on his approaches over his landmark recording of "Watch What Happens", from the album Intercontinental.
Want to get free access to the Joe Pass course? It's included in FretDojo Jazz Guitar Academy membership – Get a 14-day free pass to the Academy by going here: http://bit.ly/2DV8vYu
Happy woodshedding!
Greg O'Rourke
Founder, FretDojo
World Leader in Online Jazz Guitar Education
www.fretdojo.com