"Like any other skill, learning jazz guitar
requires 3 things:
1. A qualified
Teacher


2. Clear, Step-By-Step 

Resources


3. A

Community

to inspire and to hold you accountable."
Everything you need to master jazz guitar
is right here…

Learn Jazz Guitar The Easy Way.
Supercharge Your Set List, Soloing, Chord Melody and More:
The Revolutionary Online Learning System for Jazz Guitar.
Dear Reader,
If you want the fast path to developing your jazz guitar skills, whilst halving the time you spend in the practice room to get there, this letter will show you how.
Quick question:
Are you tired of being frustrated trying to get better at jazz guitar?
If you're like most jazz guitarists, you feel like you're playing is stuck in a rut. It feels like you're playing hasn't improved in years – in fact, it feels like you've gotten worse.
Sure, you might have tried a few Youtube videos or websites to get your skills up a notch, but it was impossible to piece everything together in a way that made sense.
As a result, you're bored and fed up with your jazz guitar – and too afraid to play to anyone outside of your bedroom.
But guess what:
It Doesn't Need To Be Like This. I'm Going To Show You A Better Way.
What if I told you there was a proven system to supercharge your soloing, master chord melody, comping, chord soloing and more – and dramatically increase the size of your set list at the same time?
What if I told you that there was a way to confidently keep your head above water at gigs, to bust out great sounding solos on a variety of tunes at the drop of a hat, and play compelling chord melody performances to a mesmerized audience of family and friends at home?
Guess what:
There IS a Way
To Get To This Point
In Your Playing.
I'm Going To Show You Exactly How.
So let me ask you:
Are you bored of playing the same old tunes all the time – and instead want to master the most important jazz standards you need to know with step-by-step instructions? 
Are you frustrated not being able to find jazz guitar material that's appropriately tailored to your skill level, and instead want a clear roadmap on the steps needed to improve your skills?
Are you sick of being embarrassed by how painful your improvisations sound (and are ashamed of leaving job of soloing to your other band members), and simply desire to bust out a great sounding solo – and wow the crowd?
If you answered "Yes" to any of these questions, then look no further – what I'm about to show you will completely transform your jazz guitar playing.
Here it is:
The Revolutionary New Online Learning System for Jazz Guitar – Ready To Access NOW.
The FretDojo Jazz Guitar Academy is a groundbreaking approach to holistically developing all aspects of your jazz guitar skills, using the structured step-by-step learning approaches that are the hallmark of all FretDojo online courses.
When you join the Academy, you'll get access to world class video lessons on a classic jazz standards, including the melody, listening recommendations, soloing approaches, comping techniques, chord melody and much more. You'll also get recordings of special "deep dive" workshops on other topics such as memorization, chord melody approaches, walking bass – the list goes on!
The step-by-step multimedia lessons are structured with different learning pathways, according to whether you are a beginner jazz player or more advanced – you'll have relevant lessons suited to YOUR skill level.
The result?
You'll never feel like "a deer in the headlights" when you go to take a solo.
You'll feel a thrill when you see your playing progressing faster than you ever thought possible.
You'll be proud of your playing, and have the crowd begging for more.
You'll NEVER feel like you're not sure if you're on the wrong track with your study. You'll be able to ask ME questions directly as well as the rest of the community, so you know exactly what the next steps are to improve your playing. 
And through learning chord melody and chord soloing approaches, you'll be able to pull off one of Joe Pass' most quoted pieces of advice: "Every guitarist should be able to pick up the guitar and play music on it for an hour, without a rhythm section or anything."
In short – you'll unlock your full potential for jazz guitar – and be a force to be reckoned with on the bandstand.
The FretDojo Jazz Guitar Academy is Everything You Need For Complete Mastery of Jazz Guitar:
Quickly develop a large set list of tunes to play at jam sessions, gigs, or simply to enjoy playing at home to a captive audience of your family and friends.
Learn new single line improvisation concepts and licks from the huge archive of lessons, directly relevant to the tune you're learning
Have a complete step-by-step approach to learning new jazz standards, with all the resources conveniently in one place
Supercharge your comping and chord soloing with new approaches and chord phrases as part of each month's lesson series
Build an impressive solo guitar and chord melody set, so you can wow your friends playing a complete performance on your own – without a band or backing track!
Develop your understanding of jazz harmony and theory – become an expert in the common (and more unusual) chord progressions featured in jazz standards, making soloing a breeze
Learn how to apply any soloing or comping technique featured to any other jazz standards you know or have worked on in the past – thus getting the best "ROI" of the material you've invested your time in.
Meet Your Instructor: 
Greg O'Rourke – BMus (Hons), ANU
– Professional Jazz Guitarist, and Founder of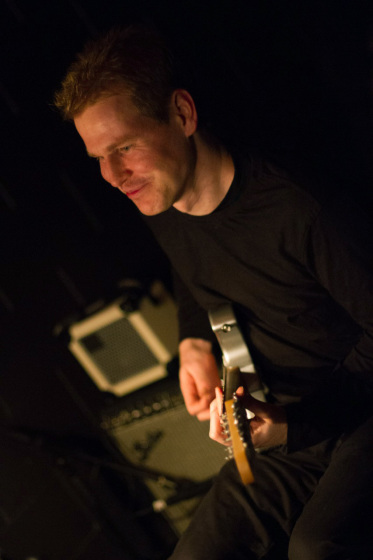 "Hi, I'm Greg O'Rourke, founder of FretDojo.com – one of the most popular jazz guitar websites online today. I have over 6000 subscribers to my website from all across the world, and am now also an established author, with my book The Easy Guide To Chord Melody Guitar that I collaborated on with Matt Warnock becoming an international bestseller. My website has helped thousands of people improve their jazz guitar playing, and I've been featured on several high profile jazz guitar websites including Jazz Guitar Online, Fundamental Changes, and Takelessons."
"Putting all that aside, what I love doing most is jazz improvisation on guitar, and teaching it to you guys." 
Results You Can Expect From Joining This Program:
Here are a couple of examples of videos which demonstrate the sorts of skills you can expect to learn by joining the Academy.
This first video is me playing On Green Dolphin Street, in the context of a jazz trio. Notice how the single line and chord melody elements are mixed together in this performance: 
This next video is a solo jazz guitar version of Stella By Starlight. Like a one-man band, you can still make great jazz happen on a single guitar if you have the know-how. Notice how comping, single lines, and chord melody ideas are all combined in this rendition.
Both of these videos are excellent demonstrations of what YOU will achieve by joining the FretDojo Jazz Guitar Academy. It's time to act!
It's Everything YOU Need So You Can Finally Call Yourself A


REAL Jazz Guitarist

:
Instant access to ALL the lessons in the Course Library (hundreds of lessons with more coming out every month!) of all aspects of jazz guitar – hit the ground running and build your skills FAST.
Learning Pathways to suit your skill level – separately tailored lessons for beginner, intermediate, and advanced players.
Key improvisation concepts and techniques, classic licks and example solos so you can continue to expand your jazz vocabulary and unleash your creative potential.
Comping approaches in all styles covered, from swing, walking bass, latin, modern and more – become a master of the rhythm section.
Step by step lessons on how to make cool chord melody and solo jazz guitar arrangements.
Members only forum and direct access to ME to point you in the right direction for your playing.
Regular deep dive workshops, special guest masterclasses, and Q & A Sessions – get the opportunity to learn with the masters in realtime or watch the replays on-demand.
 Get Feedback on your playing – get clear, personalized instructions on how to improve your playing and the steps you need to take to get to the next level.
Exclusive member only deals on special events and one-on-one coaching sessions with myself and other FretDojo Instructors.
This is the missing link standing between you and mastery of jazz guitar:
You'll go from feeling frustrated and self-conscious about your playing to being confident and happy about your soloing, comping, and performing overall.
You'll go from feeling like an "imposter" jazz guitarist to wowing the crowd (and your fellow band members) by effortlessly soloing over a large set list at the drop of a hat.
You'll have the encouragement, connection, and accountability that only learning in a group with qualified teachers can provide.
And – you'll go from being bored and frustrated with your lack of progress to experiencing rapid development in your jazz guitar skills – so you'll finally feel great about your jazz playing.
In short – you'll unlock your creative and expressive potential on guitar – and become the jazz guitarist that you desperately want to be.
Let's do this!
What the Jazz Greats Are Saying About
Greg O'Rourke:
Greg O'Rourke plays the guitar with a beautiful touch and tone. He effortlessly brings out and enhances harmonic movement and counter-lines in his playing, while keeping clear melodic lines in the forefront. Using his considerable fingerstyle technique he creates personal renditions of classic jazz standards. Definitely someone to watch and listen to closely!
*Join The Academy And Get Your 
Special Bonuses:
*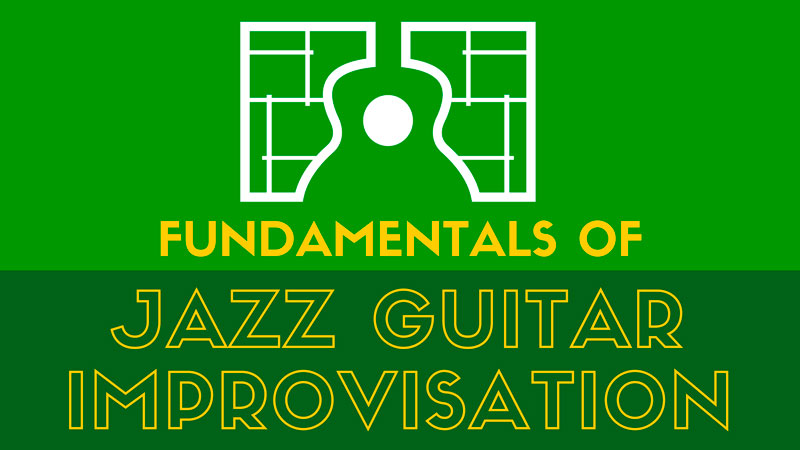 Mega Bonus #1: Fundamentals of Jazz Guitar Improvisation ($179 value!)
For a limited time, get complimentary FREE access to Greg's flagship program, Fundamentals of Jazz Guitar Improvisation.
This 40-lesson mega-course is a proven system for establishing the basis for rock solid improvisation skills on jazz guitar, and you can now access the whole program for FREE as part of your Academy membership.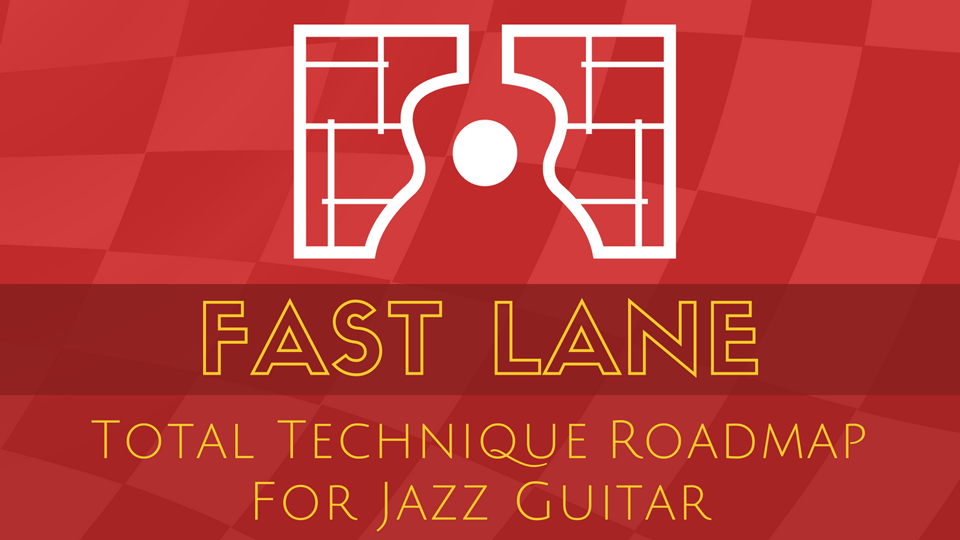 Mega Bonus #2: Fast Lane: The Total Technique Roadmap for Jazz Guitar ($169 Value!)
For a limited time, get complimentary FREE access to "The First Ever A-Z guide to building a Rock-Solid, Effortless, and Speedy Jazz Guitar Technique". Learn the secrets of playing fast, playing effortlessly, and developing rock-solid coordination, in the word's first ever comprehensive technique program specifically for jazz guitar.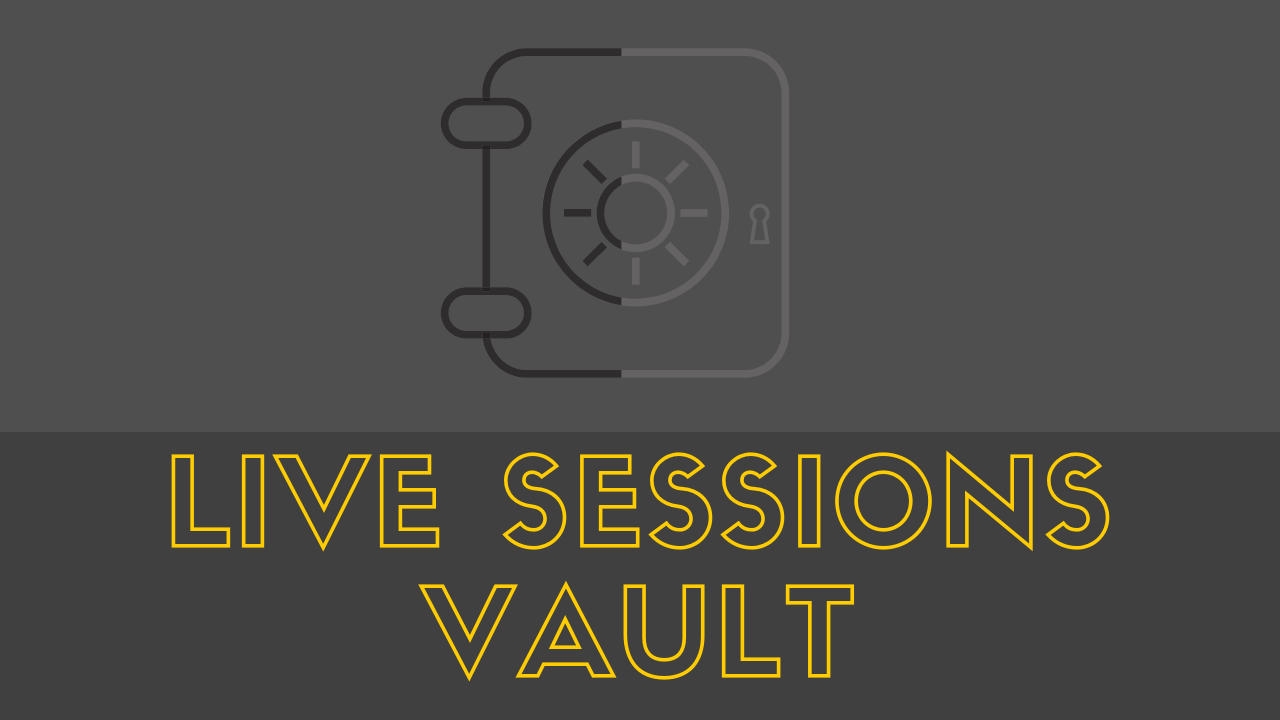 Mega Bonus #3: FretDojo Academy Live Session Vault ($99 Value!)
As part of your VIP membership, you'll also have instant access to all replays of the FretDojo Academy Live Workshop series, such as my Chord Melody Masterclass and my highly acclaimed Memorization Techniques for Jazz Guitar workshop.
You'll also have access to special guest masterclasses by internationally acclaimed jazz guitarists.
Total Bonus Value = over $400!
As you can see, there's simply no better time to take out membership to the FretDojo Jazz Guitar Academy! 
What Fret Dojo Academy Members Are Saying:
Don't just take it from me – let my students do the talking!
"I struggled away without any clear direction, until I discovered Greg and Fret Dojo. The difference has been amazing!"
"I've spent 50 years playing basic chords to sing along rock, country, middle of the road stuff. Then about 2 and half years ago I got interested in jazz guitar, a totally new experience. For those 2 years I downloaded a mountain of stuff from the internet (free and purchased)… and I struggled away without any clear direction, until I discovered Greg and Fret Dojo. The difference has been amazing!
Greg has the ability to keep everyone motivated, he's caring, clear thinking, very talented and most importantly – he's completely dedicated to getting the best out of all the members – whether newbies like myself or guys that have been in jazz bands for years.
I can highly recommend Greg and the Fret Dojo. It's outstanding – go for it!"
~ Alan Voss, Queensland, Australia
"This Club is a really good thing to be a part of. It's a fantastic community of people – and all really supportive of one another."
 "We're all really enjoying it….so much enthusiasm is there from all the people from different parts of the world. You can just tell that we're all delighted to be a part of it. We're learning so much, every single month. It's making me a better player, so a big thumbs up from me!
Greg himself is a fantastic teacher, by far the best music teacher I've ever had. And I have gone to music college for 2 years as well by the way – so I'm a good person to judge that!
What you learn more than anything is – 'if it sounds good – Play it!'. Theory does have its place, but sounding good is the most important thing, and Greg gets you sounding good from day one."
– Paul Flynn, UK
"Greg is one of the clearest teachers I've ever seen, he's made really complicated things easy to understand."
 "The main thing I have gotten out of the Fret Dojo, is that it has given me the confidence to go out and find a piano player, and a bass player who plays jazz. And now, we've worked up a set list of 11 songs, including bebop and standards, and are about to start gigging… which I don't think I would have done that without the help of this."
– Mike Bryant, UK
"I'm becoming a better jazz guitar player and that's the bottom "jazz line". 
"Years ago I studied classical guitar and some jazz but put my studies on the side for my career. I've been getting into playing again for the last two years and have used online sources to learn jazz guitar with some success. Learning how to embellish chords and learning some jazz lines and parts of solos was fun and engaging but now I have found, for me, the missing ingredient: "focus" (or just "learning a complete performance".)
Greg is a true instructor. Yes, you get harmony, theory, a transcription of a solo chorus by Greg, but Greg also keeps things moving and provides incentives to post recordings of what you have learned. I have found this great for focus and actually completing a piece of music instead of just "parts of the puzzle" out of context. This is different than providing the music material and leaving the jazz student alone to figure it out. I'm becoming a better jazz guitar player and thats the bottom "jazz line".
– Ken Niehoff, USA
Standard Monthly
30-day rolling plan
Huge jazz Guitar Course Library

Members Only Community

Jazz Guitar Lick Dictionary

Bonus Programs and Live Session Replays (over $300 value!)

Incredible Support
Frequently Asked Questions
So what exactly is included as part of my membership?
Your membership will include access to a HUGE library of high-quality video based lessons on all aspects of learning jazz guitar – improvisation, comping, theory, chord melody – the works. Everything you need to become a confident jazz player will be immediately accessible to you upon becoming a member.
You'll also get access to regular live workshops and Q&A sessions with myself and other FretDojo instructors, and an online members-only forum so you can connect with other Academy members.
Through joining up, you'll have the three pillars of learning at your fingertips: a qualified teacher, step-by-step learning materials, and a supportive community.
Is the Academy for players more advanced than myself?
 This Academy is unique because it caters to all skill levels of jazz guitar, no matter where you are in your journey. The getting started guide includes Learning Pathways to advise what material you should be focusing on the most, depending on your skill level. and interest.
What lessons will I have access to in the Academy when I join?
Regardless of when you sign up, you'll have access to EVERYTHING – ALL of the previous lessons added to the Course Library, and in fact, every online jazz guitar course I've ever produced – it's all rolled into your membership. You'll continue to have access to all the previous courses released as long as your membership is active.
I really want to learn chord melody on jazz guitar. Is that included?
Yes! I include chord melody ideas and concepts as a regular component of each lesson series released. I'll also show you how to improvise with chord soloing techniques from time to time as well, which is one of the coolest things you can do on jazz guitar!
What other benefits does the FretDojo Jazz Guitar Academy provide?
In addition to the great multimedia lesson materials that have become a hallmark of the FretDojo, you'll also have the additional benefit of being able to interact with ME directly. There will also be opportunities for getting feedback from special guest jazz guitarists, some of the highest calibre players the world over.
Not only that, you'll also have access to a truly supportive community, with all the friendships and good connections that comes along with that. Jazz guitar can be a lonely pursuit at times – but it no longer needs to be.
What is the skill/knowledge level that's required for being in the Academy? Do you cater for beginner, intermediate, and advanced jazz students?
Although this Academy isn't suitable for complete beginners at guitar (e.g if you've only been playing for a few months), it caters for all levels of jazz guitar skill, no matter where you're at in your journey. 
How much practice time do I need to participate?
The Academy is very much a 'go at your own pace' affair – you'll have access to all the courses in the Course library as long as you're a member, so your learning can be on a schedule that suits YOU. 
What happens if I can't attend the live workshops and Q & A sessions?
No problem – if you can't attend for whatever reason, you can still submit questions/videos of your playing in advance and I'll respond to them in the session. I'll then post you a recording of the session afterward so you don't miss out).
How much theory do I need to know already?
I'll be keeping this side of things as simple as possible, so that you can have the bare bones of the theory and still be able to get straight to the point – making great music.
For those of you interested in the theory side of things, I feature "deep dive" lessons on theory throughout. But if you find it's over your head, shift your focus more to learning and internalizing the material covered, rather than the theory so much. You can always come back and look closer at the theoretical elements of jazz when it becomes more relevant to you.
Do I need to be able to read music?
No – It's not necessary to read music for this program (but it would make things easier for you if you can at least 'limp' through notation enough to be able to figure out the basic notes and rhythms). At any rate, TAB will be provided for all the musical examples as well as the notation, if you're more familiar with reading tablature.
How is this different from the other offerings out there?
There's a lot of reasons.
Firstly, I really care about my students, and I know how hard it is to find high-quality learning materials on jazz guitar. I'm painfully aware there is a big difference between materials that appear to help make you a better player, and those that actually do. From my experience, it takes far more time, thought and energy to create materials that actually help students achieve their goals rather than pretend to.
I want you to succeed and be happy with your jazz guitar playing, so I put a great deal more effort into my lessons than others do. I also strive to have a clear, step-by-step approach to teaching in order to make the learning process as easy as possible for you.
The result: I believe my lesson materials are of the highest caliber, and a big step ahead of other offerings out there.
Can I cancel my subscription anytime? Are there any extra fees for canceling?
You can cancel your membership at any time with no extra charges or hidden fees. When you cancel, you can keep all the materials you've already downloaded from the Academy website and take them with you.
Okay, I'm convinced. how can I sign up?
More Success Stories From FretDojo Alumni…
"This material has definitely advanced my level of playing…"
"Before doing the course, I had a lot of questions and issues with my jazz guitar improvisation. I was losing my place where I shouldn't have been, and I was looking for something to close that gap. This course was really the right course to help with this. Greg does a wonderful job of teaching, he is very patient and very clear minded and clear with his lessons, they are very easy to follow.
I learned a tremendous amount and I got to see the others in the class also progressing at every level – whether beginner or advanced, we were all growing and getting something out of the course. It was a fantastic experience – it was well worth the effort and I'm glad I did it. I hope you have the opportunity to participate in it – I think you'll enjoy it!"
~ Mark Bauer, USA
"I would highly recommend Greg's course and teaching to any guitar player who is looking to improve their soloing skills and is seriously interested in getting quality value for their time and money."
"I really do believe that Greg's course helped me to further not only my playing skills in soloing but also to become a better performing musician on guitar in Jazz and other styles as well. Greg's positive and informative approach to teaching is inspiring. His explanations are simple but are loaded with enough information to keep even the seasoned players building and adding to their skill set. His course is laid out in an easy to understand way that builds one concept on the other and gives his students a well rounded understanding of navigating the fretboard and in speaking the language of Jazz through their playing.
I would highly recommend his course and teaching to any guitar player who is looking to improve their soloing skills and is seriously interested in getting quality value for their time and money. I look forward to studying with Greg again in the future in more of his amazing courses. I Hope to see you there!"
~ Bryon Thompson,
(BMus from the University of Victoria, British Columbia.)
Working Musician, and Music Teacher. 
"Greg has put together a really clear, well-designed curriculum, that makes a whole lot of sense…"
 "I wanted to say a couple of things about how great the course was. It is well laid out, the video examples are great, the handouts that are provided are really useful. His concepts of the four pillars of jazz guitar improvisation (technique, fretboard knowledge, vocabulary, and play) is well woven throughout the course so that it really gives you a good grounding in what you're doing.
There's definitely a whole lot more to be learned and a whole lot more to do, but this was a wonderful way to start and I think everyone should give it a try. Thanks!"
~ Chip Carvell, USA 
"Since the beginning of the course you have had the personal touch to give individual feedback and that really makes a difference."
"Thanks a lot Greg!! This course has been a revelation for me because I have been playing guitar for 34 years. A few years ago I became interested in jazz guitar. Tried many books and courses but could not really integrate that knowledge into a performance. The system of the course, being stepwise and adding knowledge and complexity with each step, helped me consolidate the knowledge. But for me the most important aspect was the assignments, because they pushed me to practice and present a complete piece, that I've never done before. Now I feel confident in my playing thanks to you. I look forward to further courses. Thanks again!"
~ Eduardo Viruet, Puerto Rico

"I've participated in TWO 12 week courses with an internationally famous music university…I can safely say the investment in lessons with Greg has been worth more than 95% of all the other formal and informal education I've managed to derive for myself."
"With a little bit of the right approach, one can achieve so much. I can wholly recommend that anybody who is really wanting to play jazz guitar and is struggling to get beyond "running scales" where I was, and instead start to really sound "jazzy" – this is the place for you."
~ Gordon Hooper
Johannesburg, South Africa
"I took a chance with Fret Dojo and it turned out to be exactly what I needed."
"Trying to establish a strong jazz foundation has been difficult for me. I was tired of cobbling together disjointed lessons from all over creation. There are so many different lessons and hacks out there, some good but mostly not. I was spinning my wheels trying to curate my own curriculum while trying to learn jazz at the same time. What I really needed was a long term structured program.
Greg designs his programs so that you have clear guidance every step of the way. Everything I've learned from Fret Dojo is incredibly indispensable and it also consolidated my previously cobbled together nuggets of theory."
~ Louis B., USA   
Any questions about the Academy or want to check something? Email [email protected] to get in touch.