You have questions and I have answers – as it should be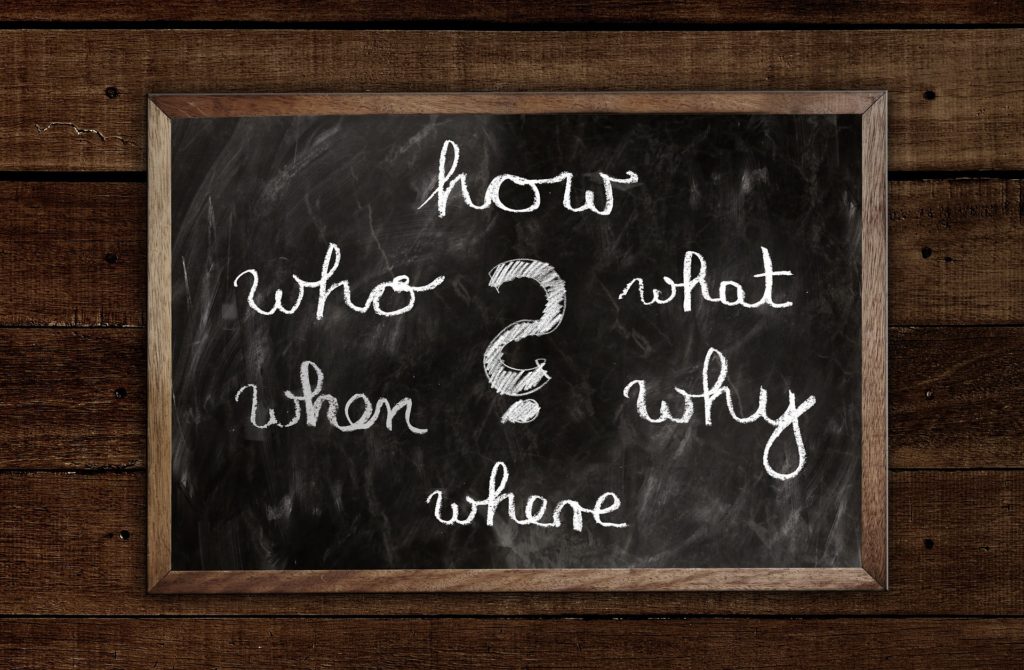 I'm writing to you today because I've been receiving loads of questions about my online course, The Fundamentals of Jazz Guitar Improvisation, that was released earlier this week – Click here to find out more about the program.
Here are the answers and what you need to know about the course (if you have any more questions you need answers to, just send me an email):
***
"What will this course help me achieve?"
— In this course you'll learn how to improvise confidently over the most common chord progressions of the jazz language. To do this, you'll acquire authentic jazz vocabulary and learn how to apply it to the fretboard in a confident way.
The result – you'll be comfortable taking a solo when someone asks you to, and you'll be happy with how you sound. You'll no longer get lost in the 'fretboard maze', and you'll start to solo in a much more melodic way – rather than just 'scientifically' by applying a bunch of scales and arpeggios.
***
"Are the video portions of the lessons downloadable? Will I be able to keep the course materials, including the diagrams and sheet music?"
— Yes – All the lesson materials, including the videos, are downloadable if you want to revisit the material at a later date at your own pace. I've now arranged the course so you have lifetime access of the online version of all course materials as well.
***
"What is the duration of the course?"
— The course is a 10-week program, starting next Monday, 30th of April.
***
"Is there any flexibility in the pace of the course, or is the assignments/feedback on a rigid schedule?"
— I've designed the course to be a coaching program comprising of 6 main modules, which will be released over a period of 10 weeks. For those of you that want to receive a certificate of completion for the course, every few weeks there will be a short assessment to complete (i.e. you submit a video of your playing for the assessment). Note though that these are optional – if you want to simply go through the material on your own at your own pace that's fine too.
There will be periods throughout the course which will allow for consolidation of the material covered. For this course, I wanted a balance between the program being too rigid or too flexible – I've designed the course with these considerations in mind.
***
"What happens if I need to miss part of the course due to holiday or travel commitments?"
— Don't worry – extensions for assignments are available on request if you want to still obtain the certificate for completing the course. As mentioned above, the course materials, including the videos, are all downloadable to your computer if you wish to review the material at a later date. You also have lifetime access on the online version of the course.
***
"Can I join the program after the cut-off date of 29th of April (this Sunday)?"
— Unfortunately this is not possible, as enrollments need to be finalized on that day so that students can move through the program as a group.
***
"Tell me – what exactly is included in this course? Are the video lessons live, or pre-recorded?"
— The bulk of this course consists of high quality pre-recorded video lessons, which you can either watch online or download for later. You can watch the videos on-demand, at any time that suits your schedule.
The video lessons come with sheet music, diagrams, backing tracks and detailed lesson plans.
At key points in the course, you have the opportunity to submit recorded examples of your playing to me (in either video or audio format, and get detailed and helpful feedback on how to progress.
The course will also consist of bonus live Q & A sessions using the latest in video conferencing technology. You have the option to attend these sessions to ask me any questions about the material covered in the course.
Full details of the lessons included in all the modules of the course can be found at this link (scroll down to the section with the blue bars):
https://www.fretdojo.com/improvisation-fundamentals/
***
"Who is this course for?" 
— When I designed this course, I particularly had in mind a guitarist that had never really gotten confident with jazz improvisation, or was confused about how to learn it. If you resonate with this, then this course is definitely for you. This course is NOT for a rank beginner at guitar.
***
"What happens if I can't attend the bonus live Q & A sessions?"
— No problem – if you can't attend for whatever reason, you can still submit questions in advance and I'll answer them in the session. I'll then post you a recording of the session afterward so you don't miss out.
***
"What skill level on guitar is required for this course?"
— If you're an intermediate level guitarist, this course would be a good fit for you. (Important note: It's not necessary to have prior experience playing jazz on guitar for this course, but it would help.) If you've been playing for at least a couple of years, have familiarity with basic chord shapes and scale patterns, you'll be fine. Note, though, as I mentioned above, this course is NOT for a rank beginner level guitarist that is still getting to grips with the basics of guitar playing.
***
"If I want to participate in the assessment tasks, do I need any special equipment to send you videos of my playing for feedback and assignments?"
— You just need a webcam or inbuilt camera on your computer, or a smartphone to record video. The video doesn't need to be super high quality, just a basic video you would get from a smartphone would be fine. Some previous students of the course were initially concerned about this aspect of participating in the course, but everyone quickly got the hang of recording videos and uploading them just fine – full instructions of how to do this are provided in the course.
***
"Will beginners be able to participate in this course?"
— It depends on what you mean by 'beginner'. If you're a beginner at jazz – that should be ok, as long as you have the basics solidly under your fingers of guitar playing in other styles (e.g. blues, rock, classical etc). It's recommended though that you have a little prior experience of jazz guitar and have at least tried to improvise in some way. But if you're a complete beginner of guitar, then this course isn't the right fit for you.
***
"Do I need to know a lot about jazz theory in order to do the course?"
— No – beyond understanding what a major, minor and dominant 7th chord is, it isn't necessary to have more theory knowledge than that. We'll cover the essentials you need to know throughout the course.
***
"Do I need to be able to read music?"
— It's not necessary to sight-read music, but it would make things easier for you if you can at least 'limp' through notation enough to be able to figure out the basic notes and rhythms. At any rate, TAB will be provided for all the musical examples. Several prior students of the course did not have skills in reading music notation and they still completed the course just fine.
***
"Am I too old to be able to get better at jazz guitar and learn to improvise confidently?"
— You're never too old to learn. Don't talk yourself into that mindset. I have had an 84 year-old taking lessons with me and he was a star student – so you're likely still a spring chicken in my book!
***
Thanks everyone, let me know if you have any more questions and I'll be happy to answer them.
A heads up – enrollments to this course close this Sunday 29th of October. Places are filling up fast. Don't miss out – enroll in the program now by clicking here:
https://www.fretdojo.com/improvisation-fundamentals/
Cheers,
Greg O'Rourke,
Founder, Fret Dojo
World Leader in Online Jazz Guitar Education