Wendy Kirkland &
Pat Sprakes
Live at the Dojo

An


Online Concert




Event
By FretDojo.com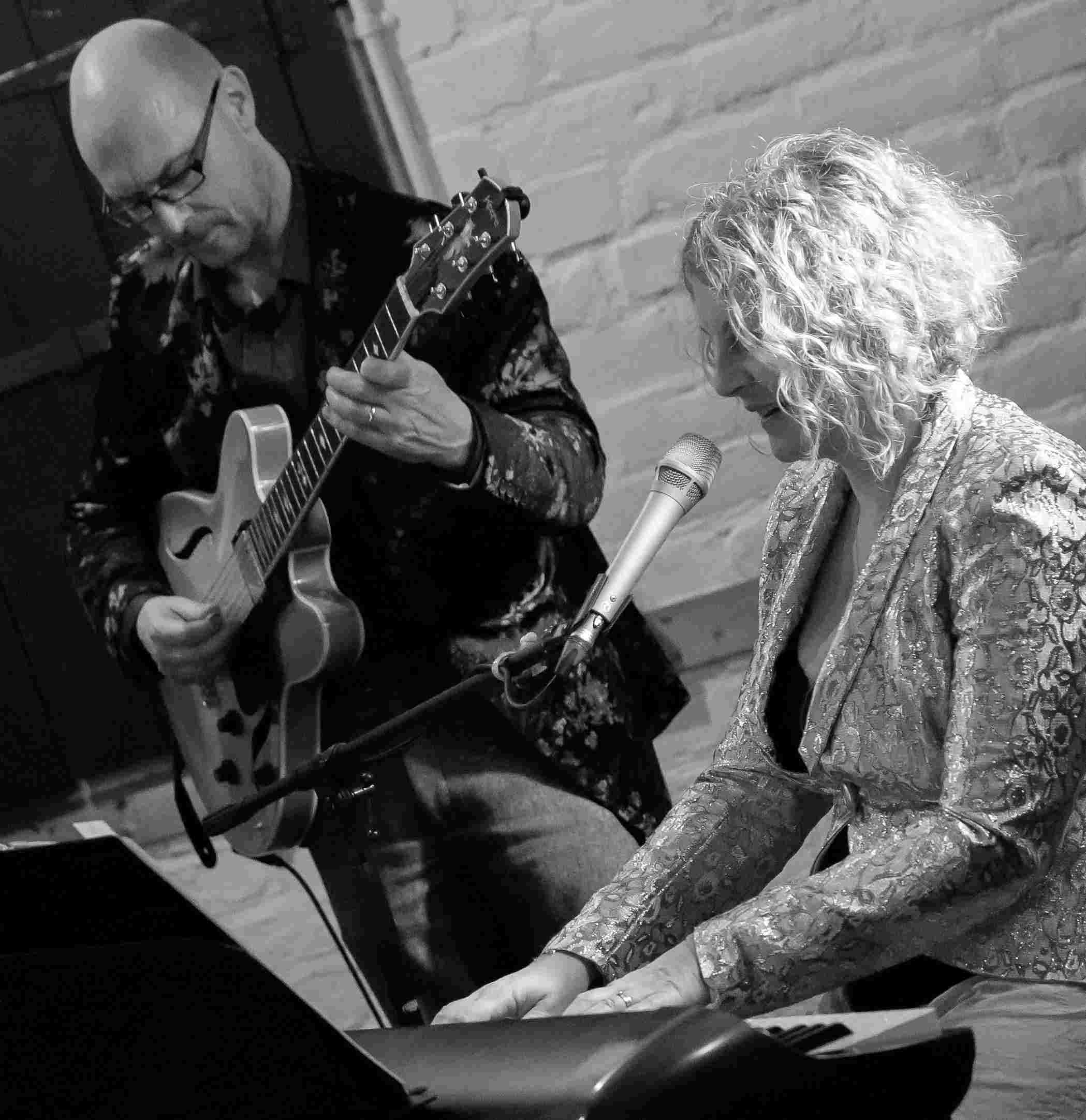 TICKETS:
$19.99 USD
Live online concert (and access to video replay)
BONUS: Digital download of Wendy Kirkland's album 'The Music's On Me'
25% of all ticket sales will be donated to the UNHCR Coronavirus appeal.
Click here to purchase your tickets now >>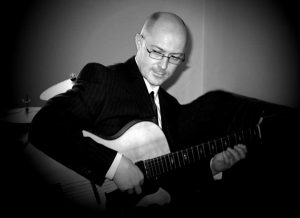 Pat Sprakes (Jazz Guitar)
Having been inspired by the likes of George Benson and Wes Montgomery, Pat switched to jazz from the classical guitar at the age of 17. He turned professional in 1991 and began gigging with Tony Kofi and Pat McCarthy in Nottingham and throughout the UK. During his career, Pat has also worked alongside the likes of Darius Brubeck, Jim Mullen, Nigel Price, Karen Sharp, Alan Barnes and has supported the Ronnie Scott Quintet, Jazz Crusaders and appeared at Edinburgh International Jazz Festival, Brecon Jazz Festival and many other festivals nationally.
Pat has a broad stylistic palette, taking elements of the fingerstyle of Joe Pass through to the driving swing styles of Wes Montgomery and George Benson, taking in Bireli Lagrene along the way. He has many other wider influences, particularly that of Bossa Nova and other Brazilian guitar styles, having mastered this to become, in one singer's words "The Bossa King".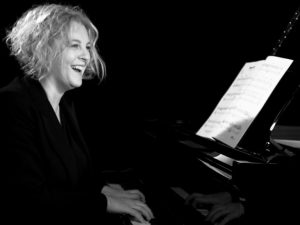 Wendy Kirkland (Jazz Piano) 
Music began for Kirkland at home. Her mother paid for formal piano lessons for her and her sister, and they worked through all the grades; but the inspiration came from her father, who played piano and organ in social clubs as backing for guest singers and musicians. Later, at university, she graduated as an engineer and worked in that capacity. But jazz had always been ticking away in the background from an early age. Playing through transcriptions of Dave Brubeck and Harry Stoneham when she was 14, she decided she preferred the sound of jazz harmonies to classical. By 19 she was playing in pubs and clubs and for dance classes. Oscar Peterson transcriptions followed, developing Wendy more into a jazz pianist, and she continued working as a sideman before being persuaded to sing by another musician. Then in 2017 her Piano Divas album broke on the scene and garnered rave reviews in The Guardian, Jazzwise, Jazz Journal and others. In 2019 her second album The Music's On Me was even more enthusiastically received and played on national stations all over the world.
Comparisons to Diana Krall, Blossom Dearie and Nina Simone followed, although she would not claim to attempt to copy them, as mentioned in Jazz Journal. Piano first, voice second is how Wendy sees herself as a musician.
Jim Mullen agrees, stating – "Wendy is proof that great musicians are alive and kicking all around the UK and that they don't have to be products of our music colleges to create high quality, entertaining music".
*Bonus* FREE Copy of Wendy Kirkland's Latest Album!
Get a complimentary digital download of Wendy's album The Music's On Me with every ticket purchase!
Described as 'the unsung heroine of British Jazz' by The Jazz Mann and 'mellow and Stylish' by the Sunday Times, Kirkland continues to consolidate her status as a force on the international circuit. Her new album, 'The Music's On Me', is a selection of original and lyricised pieces Kirkland having written her own words to songs by Michel Petrucciani ('September Second'), Russell Malone ('Playground'), Wes Montgomery ('West Coast Blues') and Don Grolnick ('Pools') alongside her own compositions. Joining her long term collaborators Pat Sprakes on guitar, Paul Jefferies on bass and Steve Wyndham on drums are guest musicians Tommaso Starace on sax and Roger Beaujolais on vibraphone.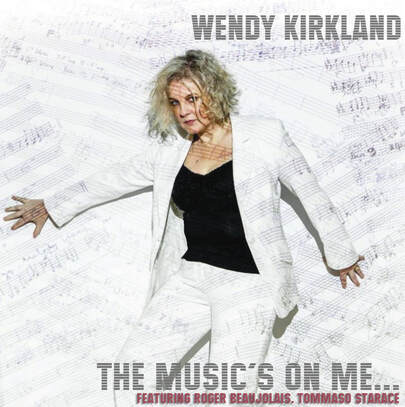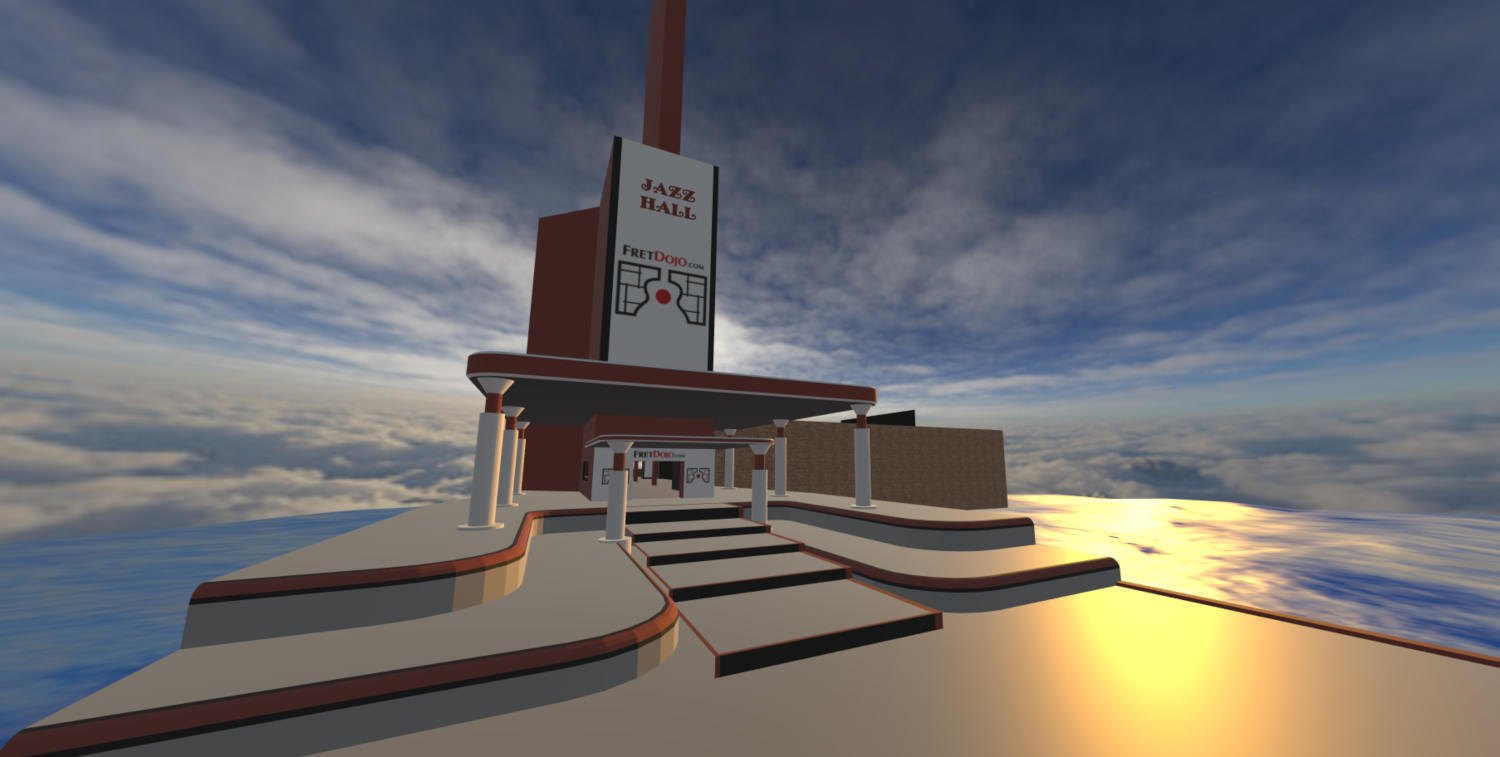 Try Out FretDojo's 3D Virtual Jazz Hall!
Experience the feeling of attending a live concert – from the comfort and safety of your own home! Interact with your fellow concertgoers in a realistic 3D environment, and get to socialize with Wendy and Pat after the show.
(Standard video view mode also available, compatible with all devices)


Any questions, click the green Help icon at the bottom corner of your screen to submit your enquiry.