One-on-One Online Jazz Guitar Lessons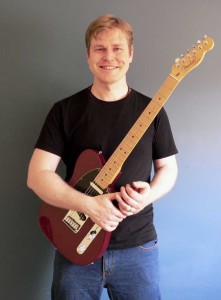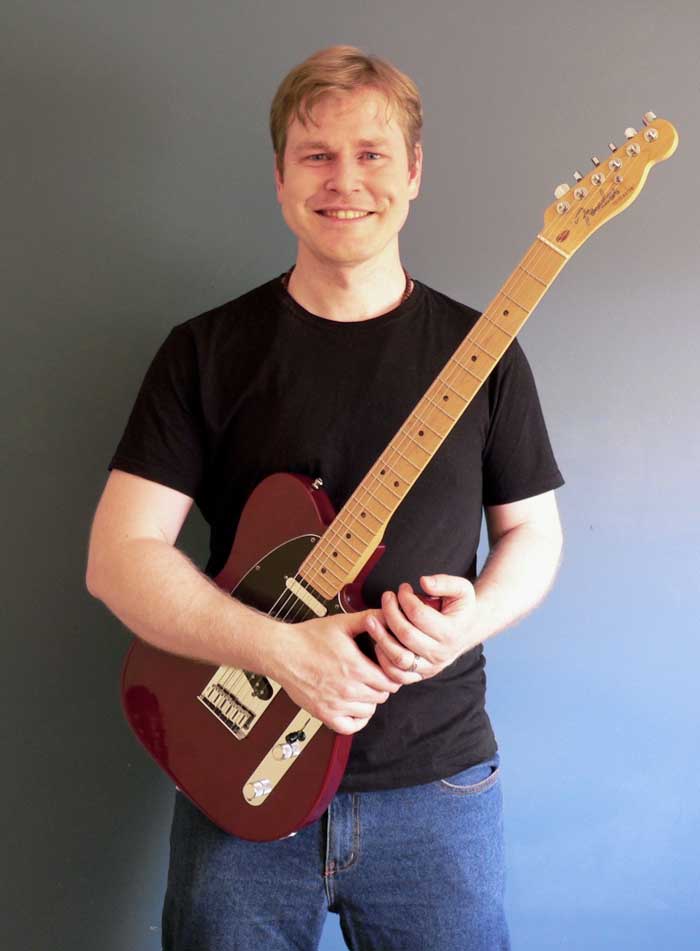 Due to popular demand, I am now offering one-on-one jazz guitar lessons online via Skype.
With over 20 years teaching experience, I've come to know intimately the challenges and frustrations that you face in improving your playing and understanding how to approach jazz guitar.
Skype jazz guitar lessons are an affordable way to get high quality tuition from the convenience of your own home, at a time that suits you.
I'll give you a personalised approach to learning jazz guitar, in an easygoing and relaxed setting. I'll help you increase your confidence improvising, comping, chord melody and chord soloing, and make it fun along the way!
I promise – there are shortcuts to improving your jazz guitar skills.
Check out my bio to learn more about my background as well as my teaching credentials.
For lesson pricing, click here>>
Student Testimonials:
"Greg is an excellent and patient teacher and I very much enjoy my Skype jazz guitar lessons. He has provided me with a targeted strategy for my learning and, importantly, follows up each lesson with a clear plan and materials to move forward.

Both my ability and confidence has increased since starting lessons with him and I can fully recommend Greg as a teacher." – Peter, UK
"I have studied with many music teachers in the past; and Greg is the best guitar instructor I've ever had the pleasure to study with. He has a great knowledge of both the guitar and jazz in general, and knows how to use Skype effectively to impart that to his students."
– Larry, USA
"In just one online lesson, Greg set about on working on my improvisation skills. This had an instant, and magnificent effect on improving my family's and my own appreciation of my soloing. It even gave me the courage to play for a few friends!

I wish I'd not wasted so much of the last 40 years of my life just screaming around scales on the fretboard. Never too late to change however – Thanks Greg!" – Gordon, South Africa

Book Your Lesson Today!
Book today and receive a 30% discount* and a 100% money back guarantee on your first lesson:
(Or, send me an email to greg@fretdojo.com)
Does this describe your prior experiences trying to learn Jazz guitar?
"I'm trying to practice jazz guitar, however I'm not sure if the things I am doing are essential for success – or am I just going down rabbit holes?"
"At the moment jazz guitar improvisation to me is like when you start a drawing or a painting – you have a big blank canvas and I just don't know where to begin!"
"I have become overwhelmed with the vast amount of information out there on jazz guitar. I'm scratching my head trying remember all the scales all the chord shapes, all the licks and everything else, let alone be able to tie it all together to make music!"
"I have such limited time to practice, what is the best way to use the time I do have?"
"I'm tired of paying for books, DVDs and courses that I don't end up getting much value from…"
"I've been playing other styles for years, and now I'm trying to get into jazz guitar – but where do I start?"
If you are struggling finding a qualified jazz guitar teacher near you, look no further!
Why Jazz Guitar Online Lessons are a Great Way to Learn
Personalized lessons with focus on your needs and goals as a player
Flexible lesson times to fit your schedule – particularly good for busy people with work or family commitments
Direct feedback on your progress, so you can quickly find out if you are on the right track with your practice
Help with setting both short and long term goals for your playing and ensuring you move towards them
Learn from a qualified teacher in the comfort of your own home – no need to travel or to find a babysitter!
Record the lesson to review later
And much more!
One-on-One Lessons: The Personalised Advantage
You might be thinking…
"But there's so much free stuff online – why would I pay for lessons?"
Simple – because free lessons are not personalised to your situation, your learning style, and you can't ask questions in a meaningful way. There comes a point where everyone on their jazz guitar journey needs expert, individually tailored advice and feedback.
While lessons like what you've seen on Youtube can be useful, they don't offer the level of personalisation that you really need to get the most out of your practice routine. Why waste your time going endlessly through Youtube videos to find the answer you are looking for?
With private lessons, you can get instant feedback and have actionable steps to clearing the roadblocks in your own playing.
Studying Jazz Guitar Online has Never Been Easier
There's nothing very technical about getting guitar lessons via Skype – all you need is a:
Computer, smartphone or tablet
Guitar
Internet connection
Mention the code "Numero Uno"…
…to get 30% off* your first jazz guitar online lesson and give it a try today!
If you are not satisfied that your first lesson was worth it, I will offer you a 100% money back guarantee.
That's my promise to you – that you won't be disappointed!
Lesson Materials Included
Musical examples from the lesson in PDF format (notation and tab)

Backing tracks

Ability to submit video or audio between lessons for tips and feedback
Learn Guitar Online, at Your Own Pace
Lessons can be booked on an ad-hoc basis, or a weekly, fortnightly or monthly schedule can be arranged. Contact me for availability.
Pricing
$40 for a one-off 30 minute lesson

$80 for a one-off 60 minute lesson

$35 per 30 minute lesson when booking 2 or more

$70 per 60 minute lesson when booking 2 or more