Secret answer to why you can't improvise inside… [video]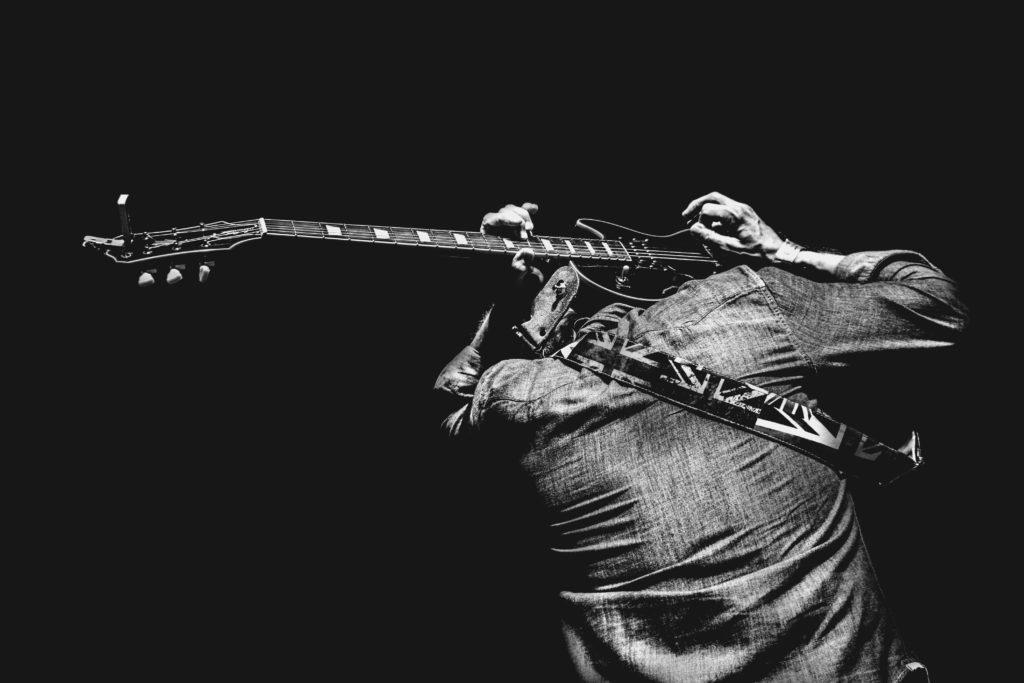 Just imagine for a moment…
What would it feel like to rock up to a jam session and feel completely confident in your ability to improvise? To bust out a great sounding solo that wows the crowd?
It feels darn good, I tell ya'.
Or how satisfying it would feel to sit it the woodshed one day, solo over some changes and think "I'm really happy with that solo. It sounds like jazz – and it sounds like me."
But…
You might not be feeling like this.
If you're like most guitarists, you're frustrated.
Why?
Because you're unable to keep up with the chord changes when you improvise. You're not sounding 'jazzy' enough, and you're constantly losing your place on the fretboard during a solo.
The result?
You're too self-conscious to play your jazz guitar to anyone outside of the four walls of your carefully sound-proofed practice room.
Here's the thing:
It doesn't need to be this way.
You see, the way many students attempt to learn jazz guitar improvisation, using scales, modes, arpeggios, and theory, is completely wrong.

Is there a better way?
There is. Let me show you:
In this free video workshop
I recorded last year (as a bit of a "teaser" for my upcoming jazz guitar improvisation course – details at the end),
I'll answer all your questions about what the better approach to learning jazz guitar improvisation is – a way that actually works.
Learning to improvise doesn't need to be confusing, difficult or overwhelming – it can be a lot easier than people make it out to be.
You just need the right recipe, and a step-by-step method.
Click the link below, and get access to Video #1 of the 3 part series straight away:
https://www.fretdojo.com/improvisation-workshop-part-1/
Greg O'Rourke,
Founder, Fret Dojo
World Leader in Online Jazz Guitar Education
P.S. – My internationally acclaimed online course, "The Fundamentals of Jazz Guitar Improvisation", is opening for enrolments in just a few days time. To be the first to get notified of when the course is opening it's doors so you can nab a spot, enter your details on this page: