Quick – before robots take over the world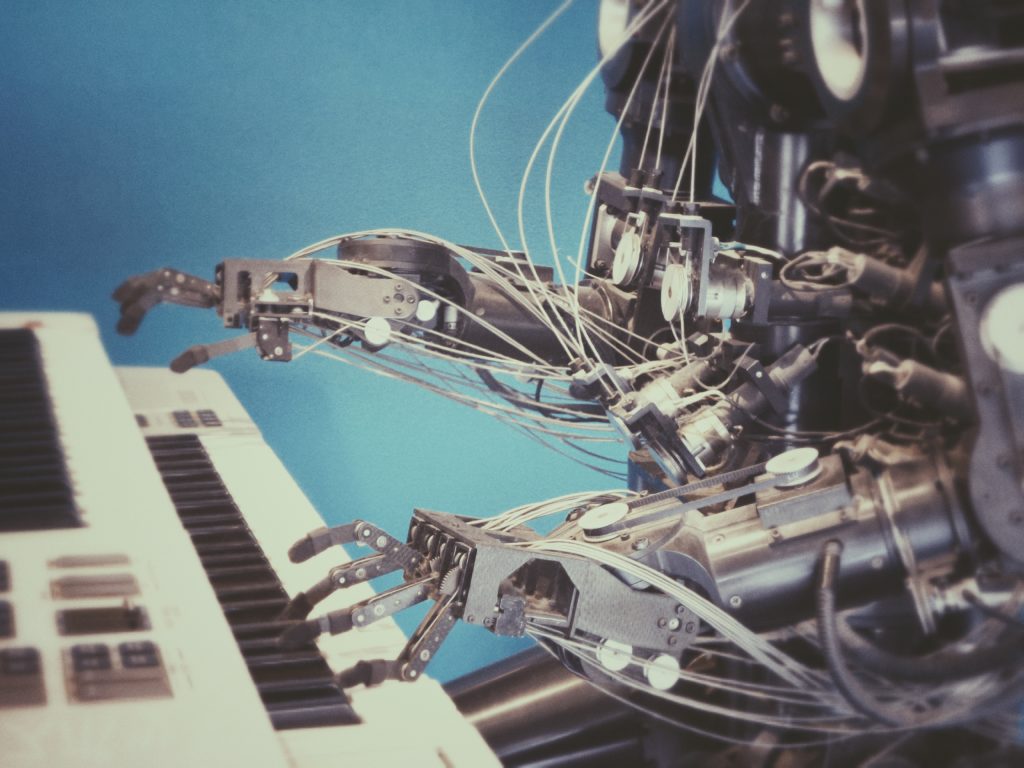 I had the weirdest conversation today.
It was with a guy that was obsessed about "AI" – artificial intelligence.
He was carrying on about although initially beneficial to society, robots programmed with AI will end up becoming self-aware and start to wonder why they're doing all the humans bidding, with the inevitable robot vs human wars ensuing, and so on.
Oh brother.
Ok ok – I can see that robots are going to become pretty advanced and it could replace a lot of jobs that were done by humans.
But I think it's a long way off before they'll be able to teach you how to play jazz in any way shape or form.
So in the meantime, before that happens:
Get yourself on the early notification list for the long awaited re-release of my online course, "The Fundamentals of Jazz Guitar Improvisation". If you've been struggling with getting a grip on single line jazz soloing on guitar and are looking for a way to play at a jam session and actually be happy with how you sound, then this course could be right up your alley.
And you get to interact with me and get feedback on your playing from a real human teacher – no robots anywhere to be seen.
Get yourself on the list here:
https://www.fretdojo.com/waiting-list-fundamentals/
Greg O'Rourke,
Founder, Fret Dojo
World Leader in Online Jazz Guitar Education