Damien Cooper – Pop/Rock Sideman with a Passion for Jazz Guitar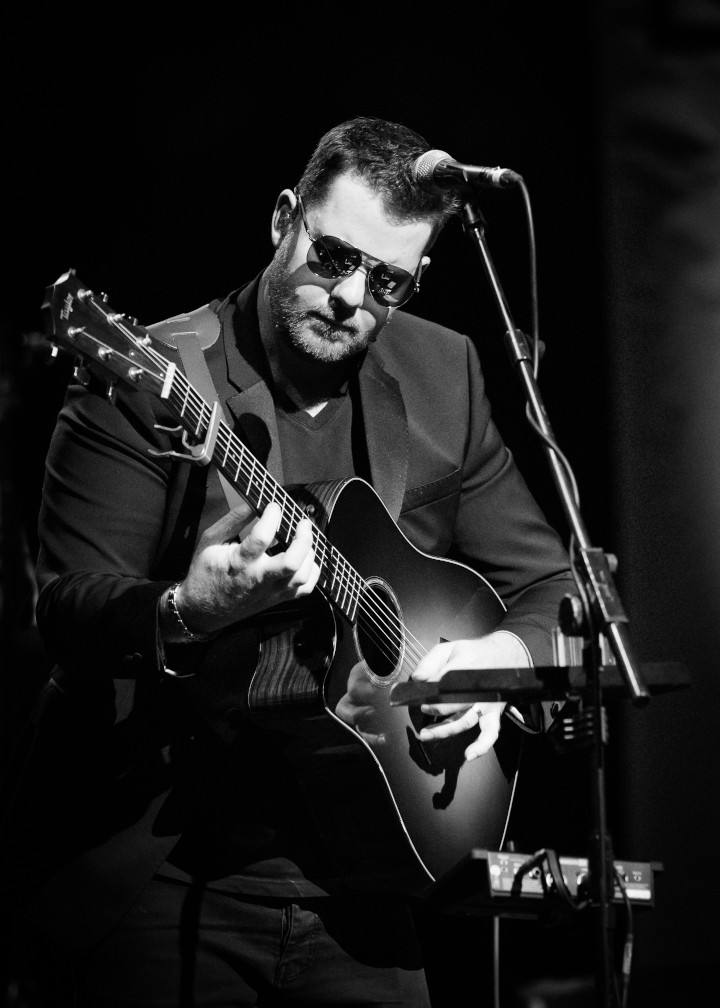 In this podcast, Carl Orr interviews the very accomplished guitarist, Damien Cooper.
Damien is a freelance London based guitarist who has held the Guitar 1 chair on Thriller live since 2009, and has been a member of Dr Hook from 2015.
Originally from Australia and after 20 years of playing and touring around Australasia with acts covering styles from jazz to rock to cabaret, Damien relocated to London. Since then he has been an in demand player on both the London scene and abroad. Theatre credits include Jesus Christ Superstar (Scandinavian tour), Hedwig And The Angry Inch (London), Godspell, Dancing In The Streets (UK and European tour), Never Forget (London dep), Top Hat (London Dep), The Book of Morman (London Dep)Tina the Musical London Dep and various shows at the London Palldium including Bill Kenwright's Dream On and Magic Fm's Christmas show.
Damien has also toured, recorded and worked with a variety of different artists including Denise Pearson, Jimmy Somerville, Dr Hook, Kim Wilde, Beverley Knight, Lemar, Anastacia, The Shires, James Morrison, Ronan Keating, Andrea Triana, MC Mystro, Rick Astley, Gabrielle, Alfie Boe, Boyzone, Macy Grey, Peter Andre……and more.
This episode highlights the importance and discipline of rhythm guitar, which is a huge strength of Damien's and a real tribute to his success as a working musician. There are also some great tips shared by both Carl and Damien about improvisation in a live performance setting. Check out this episode here:
Podcast: Play in new window | Download (Duration: 43:30 — 30.1MB)
Get Notified Of Future Episodes Apple Podcasts | Google Podcasts | Stitcher | Email | TuneIn | RSS | More
Get to know more about Damien Cooper!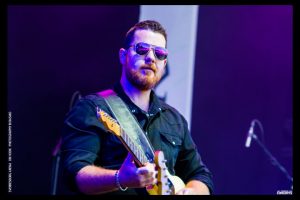 Check out his official website here:

If you're keen to have a structured, step-by-step approach to learning jazz guitar, it might be worth checking out my online learning system, the FretDojo Jazz Guitar Academy.
Here's what you get when you join up:
Detailed step-by-step video lessons on new classic jazz tunes and essential jazz guitar skills added to the club website each month. Includes listening recommendations, demonstrations of the melody, analysis of the harmony, and detailed explanations on how to solo over the tune.
Key improvisation concepts and techniques for soloing, and classic licks and example solos that relate to each tune, so you can continue to expand your jazz vocabulary and have more options when it comes to soloing.
Detailed comping ideas to suit the style of each jazz standard covered
Lessons on how to make chord melody and solo jazz guitar versions of tunes featured – play a complete jazz standard completely on your own like Joe Pass!
Members only forum – A worldwide community of jazz guitarists from all around the globe.
Regular workshops, masterclasses, and Q & A Sessions – get direct answers from me on anything holding you back in the practice room. Replays of all sessions are available to access for all members even if you can't make it live.
Massive searchable database of jazz licks and soloing concepts – the ultimate idea "grab bag" for your solos.
Optional monthly challenges where members participate to get feedback on their playing, reach new milestones and be eligible for cool prizes.
Go here for more info: https://www.fretdojo.com/signup-offer
Before you go…
Join my 30 Day Jazz Guitar Challenge
Instant access:
•  A step-by-step guide on building core improvisation skills
• Fundamental comping techniques to be a hero on the bandstand
• Discover the biggest mistakes made by aspiring jazz guitarists…and how YOU can avoid them
• The ultimate fast path for establishing a foundation in jazz guitar
• Instant access – find out more and sign up by clicking the button below: