Ian Date – A World Traveller with a Love of Jazz Tradition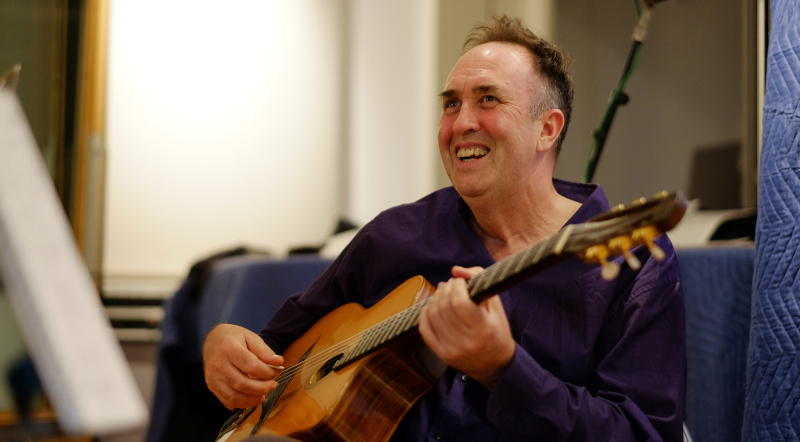 In today's podcast, Carl Orr, FretDojo's current Artist in Residence, introduces us to incredible guitarist, Ian Date.
Ian is originally from Australia and has played on more than 70 albums either as a sideman or a leader. He has performed and recorded with people such as multi-instrumentalist James Morrison and legendary guitarists Tommy Emmanuel and Martin Taylor. Ian has played at festivals and events all over the world, from the South Island of New Zealand to Iceland via Asia and South Africa.
Firmly rooted in the jazz tradition and equally at home on the acoustic or electric guitar, critics have described his playing as, "endlessly inventive, lyrical and always swinging."
Ian currently lives in County Cork, Ireland where he continues his musical journey.
You will really get to know Ian in this fantastic interview where he shares his humble self-taught beginnings on guitar, his well-rounded background in a wide range of musical genres and his unique perspective on jazz improvisation as an art form.
Also during the show, Ian shares some of his most loved tracks 'You Don't Know What Love Is', 'Bouncin' with Bud' and 'Royal Garden Blues'.
Podcast: Play in new window | Download (Duration: 48:01 — 33.2MB)
Get Notified Of Future Episodes Apple Podcasts | Google Podcasts | Stitcher | Email | TuneIn | RSS | More
Listen to More of Ian Date's Music!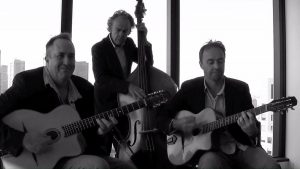 Check out The Date Brothers here:
https://datebrothers.bandcamp.com/music

If you're keen to have a structured, step-by-step approach to learning jazz guitar, it might be worth checking out my online learning system, the FretDojo Jazz Guitar Academy.
Here's what you get when you join up:
Detailed step-by-step video lessons on new classic jazz tunes and essential jazz guitar skills added to the club website each month. Includes listening recommendations, demonstrations of the melody, analysis of the harmony, and detailed explanations on how to solo over the tune.
Key improvisation concepts and techniques for soloing, and classic licks and example solos that relate to each tune, so you can continue to expand your jazz vocabulary and have more options when it comes to soloing.
Detailed comping ideas to suit the style of each jazz standard covered
Lessons on how to make chord melody and solo jazz guitar versions of tunes featured – play a complete jazz standard completely on your own like Joe Pass!
Members only forum – A worldwide community of jazz guitarists from all around the globe.
Regular workshops, masterclasses, and Q & A Sessions – get direct answers from me on anything holding you back in the practice room. Replays of all sessions are available to access for all members even if you can't make it live.
Massive searchable database of jazz licks and soloing concepts – the ultimate idea "grab bag" for your solos.
Optional monthly challenges where members participate to get feedback on their playing, reach new milestones and be eligible for cool prizes.
Go here for more info: https://www.fretdojo.com/signup-offer
Before you go…
Join my 30 Day Jazz Guitar Challenge
Instant access:
•  A step-by-step guide on building core improvisation skills
• Fundamental comping techniques to be a hero on the bandstand
• Discover the biggest mistakes made by aspiring jazz guitarists…and how YOU can avoid them
• The ultimate fast path for establishing a foundation in jazz guitar
• Instant access – find out more and sign up by clicking the button below: