Podcast: Star On The Rise – Conversations With Jazz Guitar Virtuoso Rob Luft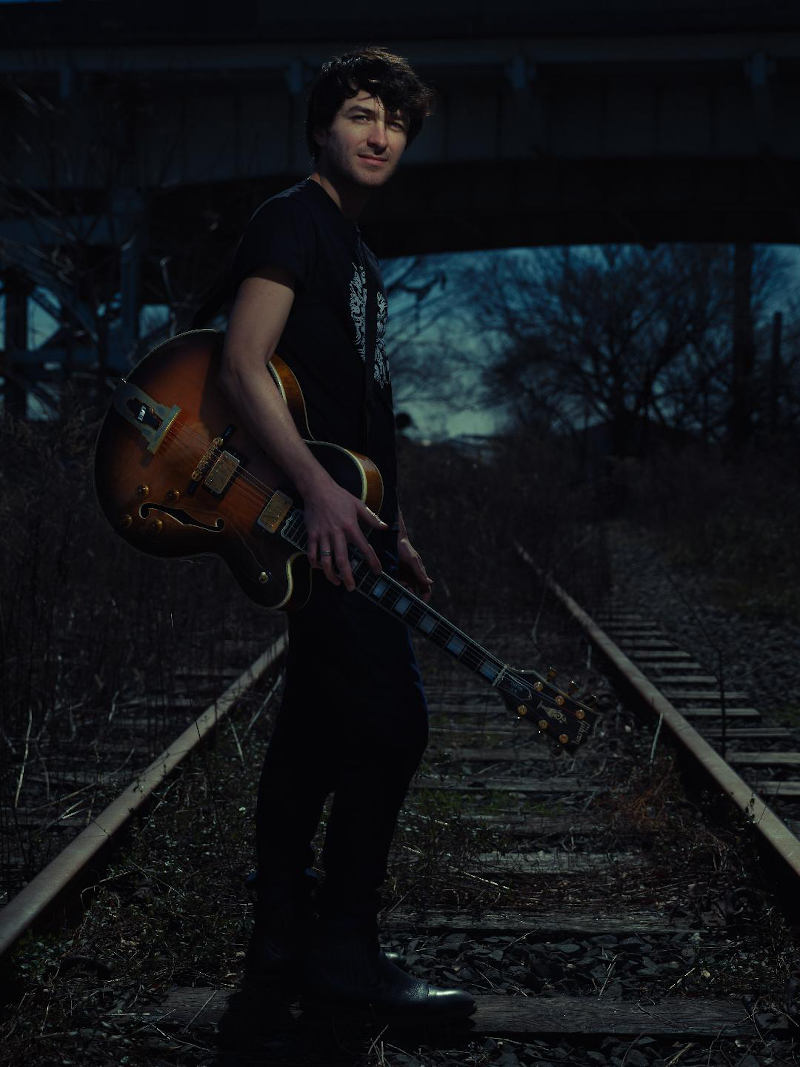 On today's podcast, Carl Orr gets us behind the scenes with one of jazz guitar's hottest young players, Rob Luft.
Rob is an award-winning 26-year-old jazz guitarist from London whose virtuosity has been compared to that of six-string legends John McLaughlin, Al Di Meola & Paco De Lucia. Praised by The Times for performances with the National Youth Jazz Orchestra in 2015, who said he was destined 'to achieve great things in the future'. Rob was subsequently the recipient of the 2016 Kenny Wheeler Prize from The Royal Academy of Music in association with Edition Records, and he also received the 2nd Prize in The 2016 Montreux Jazz Guitar Competition at the Montreux Jazz Festival.
His debut album, "Riser", was released on Edition Records in 2017 to widespread critical acclaim from the European jazz media. John Fordham wrote in The Guardian that it's a
"very sophisticated debut, but given Luft's old-soul achievements since his early teens, we should have heard it coming".
On the back of the success of his first album, Rob was nominated for a string of awards – Breakthrough Act in the 2018 Jazz FM Awards, Instrumentalist of the Year in the 2018 Parliamentary Jazz Awards & Instrumentalist of the Year in the 2019 Jazz FM Awards.
In May 2019, Rob was selected as BBC New Generation Jazz Artist 2019-2021, an accolade granted to "some of the world's most exceptional young musicians".
"Guitar virtuoso makes enticingly vivacious debut" THE GUARDIAN (UK)
In this relaxed yet captivating interview, Rob shares his beginnings, the importance of versatility and what it's like playing with some of the world's best! During the show, Rob also shares a couple of his latest tracks from his new album, Life Is The Dancer. I think you're going to love this one! Take a listen here:
Podcast: Play in new window | Download (Duration: 52:13 — 36.1MB)
Get Notified Of Future Episodes Apple Podcasts | Google Podcasts | Stitcher | Email | TuneIn | RSS | More
Get Rob Luft's latest Album!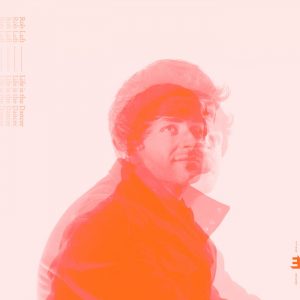 Check out Rob's newest album 'Life Is The Dancer' here: https://robluft.bandcamp.com/
Find out more about Rob at his official website here>>
Transcript:
Greg O'Rourke: Hello, and welcome to the podcast. Greg O'Rourke here, the founder of fretdojo.com, and in today's episode, Carl Orr, my good friend who's currently the Artist In Residence for Fret Dojo, had a great conversation with Rob Luft. Rob is an award winning guitarist from London, whose virtuosity has been compared to that of guys like John McGlaughlin, Al Di Meola, and Paco de Lucia. He was the recipient of the 2016 Kenny Wheeler prize from the Royal Academy of Music, and was also a prize winner in the 2016 Montreux Jazz guitar competition at the Montreux Jazz Festival. His debut album, Riser, was released on Edition Records in 2017, to widespread critical acclaim. On the back of the success of Rob's first album, he's been nominated for a string of awards since, including the breakthrough act in the Jazz FM Awards, instrumentalists of the year in the 2018 Parliamentary Jazz Awards, and instrumentalist of the year in the 2019 Jazz FM Awards.
In May 2019, Rob was selected as BBC new generation jazz artist for 2019 to 2021, which is an accolade granted only to some of the world's most exceptional young musicians. I think you're really going to enjoy this conversation that Rob and Carl had recently. It's a fantastic insight into what's driving this exceptional young musician, and how he really is creating a dynamic new sound in the jazz world, and, strongly recommend you to check out his albums. There's a link to his album in the show notes for this episode. And I should mention, Rob actually recently recorded a very special video workshop for Fret Dojo in my online academy, and you can get access to that by heading to my website, fretdojo.com. And, in this workshop, Rob goes through a variety of compositional and improvisation approaches that he leans on when he is creating music, and I found it really fascinating and quite refreshing to see some really groundbreaking new ideas when it comes to composition and in playing jazz in general.
And, he also actually goes into a bit of classical music, and how that's influenced him as a composer as well. So, it was a fascinating workshop that one, so make sure that you check that out by heading over to my Fret Dojo Academy. If you aren't a member already, you might be interested in signing up. Okay. Well, without further ado, hope you enjoy this very special conversation with Carl Orr and the fabulous Rob Luft. Enjoy.
Carl Orr: Hi Rob, great to see you.
Rob Luft: Hey, Carl, it's lovely to meet you online at last.
Carl Orr: I'm very happy to meet you too. So, I'll just start off with a couple of really basic questions. So, where were you born, Rob?
Rob Luft: I'm not proud to say it, but I was born in the depths of Southeast London in a very strange place called Sidcup.
Carl Orr: Okay.
Rob Luft: It's near Bromley.
Carl Orr: Yes, I know Bromley.
Rob Luft: So, I'm not proud to say it's really the depths, the dark depths where there are no stars and no moons, unfortunately, in Sidcup.
Carl Orr: Oh, well, they needed you to play some music to brighten up the place then. And so, how old were you when you started playing?
Rob Luft: I think I was around six or seven years old.
Carl Orr: Wow.
Rob Luft: Basically, my stepfather moved in with my mum at that time, and he really changed my whole enjoyment of music and of the arts, I guess. He's a guitarist himself, and that kind of plays in pop rock bands around Southeast London and Kent, and he does that kind of scene. And he brought a guitar into the house when I was six or seven, and the rest is history as they say.
Carl Orr: What about your musical education? Did you take lessons from a young age, or did your stepfather teach you songs, or …
Rob Luft: Yes, basically, it's a bit of both. I took violin lessons from a really young age. My primary school where I was at, there was the public, the state violin or peripatetic teachers were coming in as part of the council music lessons. And so, I got-
Carl Orr: Right.
Rob Luft: It was brilliant. I got violin tuition from four or five years old, and learnt to read music there. And then my stepdad came when I was six or seven and started showing me, like you say, teaching me rock and blues stuff, showed me the classic Hendrix, John Lee Hooker, Robert Johnson angle through the blues, and got into just learning about that side of things. And those two parts of classical violin and rock and blues, and rock and roll guitar slowly merged, and somehow met in the middle at jazz.
Carl Orr: Excellent. That's great. So, you start playing the guitar when you're six and you're playing the violin. So, do you still play the violin?
Rob Luft: I have been known to pick them up, especially as it was my first instrument, right the way through even high school and secondary school until I was 16 years old. I did all the grades, and I did the local orchestra, and I led the school orchestra, and all that kind of stuff playing classically, and I just never really got the hang of playing improvised music on it. I could do some basic folk improvisation, but when I realised I could improvise on the guitar, something about the layout of the instrument, I found easier without the bow and without a few of these obstacles that the violin presents.
Carl Orr: The visibility of the guitar on it?
Rob Luft: Yes, the frets, everything. I mean, the lack of fixed pitch on the violin also made it slightly difficult to improvise for me in the way … The mechanics of it, it's slightly more challenging, and I was so taken with the way the guitar was laid out for improv, it was just perfect, and it took over.
Carl Orr: Okay. Great. I'm a big fan of the violin. I wish it was used more. I mean, I must say, I quite like the sound of string instruments together, like guitar and guitar, and even electric guitar and acoustic guitar, or electric guitar and acoustic violin, or double bass violin guitar like cello, all of … I love the sound of the string instruments together. It's something we don't really hear enough in jazz, in my opinion.
Rob Luft: Absolutely, yes. One of my first … We've already talked about it a bit on the telephone, but my first loves in jazz were an infusion music, one was, there's a great Frank Zappa album called … Is it called, Weasels Ripped My Flesh?
Carl Orr: Yes.
Rob Luft: And it's got an incredible violin, kind of jazzy, bluesy, violin solo in the middle of a track called The Little House I Used to Live In. And I thought it was … For many years, I thought it was Jean-Luc Ponty, but it's definitely not. It's a chap called, I think-
Carl Orr: I think it's Sugarcane Harris.
Rob Luft: Someone like that, or Jerry Williams, or someone like that.
Carl Orr: Oh, okay. Carry on.
Rob Luft: And then I got this DVD of Mahavishnu Montreux in 1974, I think, is their legendary set they did.
Carl Orr: Oh, the big band with the string trio.
Rob Luft: Yes. And that was when I was quite young, those two things that I heard and saw, and that was already with violin and guitar, obviously. The Zappa band with a violinist, and the Mahavishnu Orchestra with McGlaughlin on the double neck, and the violin there, of course, it must be Jean-Luc Ponty at that stage.
Carl Orr: Fantastic.
Rob Luft: And that, already I love that sound of violin and guitar, but I went down the guitar route, of course, it's been more glamorous. I don't know.
Carl Orr: Well, yes. Well, I mean, it's something cool about the guitar, isn't it? But anyway, I really completely see what you're talking about. So, the thing that really turned you on to jazz was John McGlaughlin then, which turned a lot of rock people on to jazz actually.
Rob Luft: Yes, I mean, coming from a love in my early teens of Hendrix, and of the blues, and also of that British blues sound of the Clapton, and the John Mayall band, and Cream, and then getting hold of Bitches Brew, obviously, is quite a good way into jazz. I mean, there's some of that stuff on Bitches Brew that McGlaughlin plays. It's so … There's a pretty clear link between the rock music of the late '60s and, and fusion, I guess. I mean, it hooked me straightaway.
Carl Orr: Anyway, I could talk about that music all day, but that guitar playing on that doesn't really sound like rock guitar playing, but it doesn't sound like any jazz guitar playing I've ever heard either. It's quite otherworldly, isn't it?
Rob Luft: It's crazy, especially, like you say, at the time it was recorded in '69 or '70, or whenever it was recorded, it was … Like you say, it doesn't sound like jazz of the '60s, and it doesn't sound like Clapton. So, I don't know where it comes from.
Carl Orr: He was really searching. He was really, really searching. Anyway, I feel like it's a good example of just kind of … It's like he stripped it all back, all the cliches, and/or any kind of semblance to anybody else, just stripped it right back, and somehow went his own way, but … I mean, that's something I think we've all … Everybody sort of … If you really want to develop an original style, there's a kind of definitely a degree of unlearning involved, isn't it?
Rob Luft: Absolutely, yes. I mean, playing in different bands and different projects, you've got to adapt your playing to that particular context, and that particular moment, and that particular gig, wherever it is.
Carl Orr: Can you give me some … Because one thing that's unusual about you is, when we spoke before … When I was growing up, one of the things the musicians always said, I mean, great musicians, all they said was you've got to pay your dues, and there are famous examples of that, such as, well, I guess Miles Davis, paying his dues playing with Charlie Parker, and then all these people paying their dues subsequently with Miles Davis; Coltrane and Paul Chambers, Bill Evans, and then on to younger people like McGlaughlin, and then Chick Corea, Herbie, and then on to younger people still like Kenny Garrett and so on, and paying the dues, learning on stage, as well as your individual practise and study, but the onstage learning, and, I guess, mentorship of older musicians. You've done quite a lot of that, haven't you?
Rob Luft: Yes, I've grown up as a sideman, basically, and learning to play in, whether it's a big band like we talked about. The first time I actually heard you play live, Carl, was when I was playing in the Loose Tubes big band at Ronnie's, and you have to adapt loads to play in that context, but it still requires when you're playing music by people like Django Bates and Eddie Parker, there's some serious fretwork involved. It's also, like you say, unlearning involved in that, because you can't just play whatever. It's totally context dependent how you play, and that that kind of mentality has spread right through my work over the last five years playing with other musicians, Jason Yard, Byron Wallen, a friend of ours, Adam Glasser who I've played with a lot, playing a lot of township jazz from South Africa. And that's, again, a totally different world of triadic music, and it doesn't come directly from that Bebop tradition, I guess, where there's loads of changes and long cycles of chord sequences, it's much more about the primary three triads. I guess.
Rob Luft: So, that again requires a degree of unlearning, but it still requires a lot of skill to play that with a stylistic awareness. So, I've just grown up over the last five years in London, such a colourful city with so many different masters of their style, that, if you put yourself out there, I guess you get a chance to play with lots of these different experts in their own fields. So, I just, I've been really blessed and lucky to dip into those worlds a little bit.
Carl Orr: I mean, for me, when I was in those situations, because I really pursued them myself a lot, I always looked at it as a learning experience, and I had, without wishing to tell my own story in this situation, but I had three mentors, musically. Well, three on-stage mentors, and I had a few at school in my school years as well, but I learnt specific lessons from each one. Like the first one was Jackie Orszaczky, a great musician in Sydney, and he taught me about playing in the rhythm section. And then I played with Dale Barlow, he's a great saxophonist, and he taught me about, not just playing the same stuff on every solo, but really making it variable. And then Billy Carbone taught me about projecting on stage, and also about how to play my instrument better, actually, even though he played …
And so, I'd learned specific things from each one. Can you tell us a few specific things, what did you learn from playing with them? Who's the mad flute player guy?
Rob Luft: Eddie.
Carl Orr: Eddie, wonderful Eddie. Is there anything he said, or something he did that you learnt from?
Rob Luft: Well, Eddie Parker is a master jazz composer in my opinion. He has created his own sort of world of harmony, and I almost jokingly refer to it as English jazz, because it's inspired by English classical composers, his harmony, by people like Frederick Delius, William Walton, people like Vaughan Williams, Ralph Vaughan Williams, and these English composers of the 20th century. And Eddie's a … He's, like you say, he's a master flautist, but he's also a brilliant keyboard player, and he also shares, like us, a great love for the Mahavishnu, especially the early Mahavishnu albums, The Inner Mounting Flame and Birds Of Fire, those first, first records, ones probably with Billy on drums, I would imagine.
Carl Orr: Sure.
Rob Luft: Exactly. And Eddie … I mean, he brings in these whole suites of compositions that he's composed, and they've got these incredible harmonies in them, and I could show you literally on the guitar some of these incredible sounds that he gets us working with. And he's composed a, for example, recently, a suite based on a 12-tone row like Schoenberg. Like Schoenberg or any of those Viennese … The second Viennese School, Anton Webern, and he composed a jazz quartet suite of about 45 minutes in length, which is entirely based on a 12-tone chromatic row, and he's used the same concepts as them in terms of retro grade, play the row backward, reverse it, invert it, and then also in terms of how to stack it up with harmonies. And, when we play it on stage, it sounds like a jazz/rock fusion quartet sound, but actually, when you look at the foundations of the suite, it's all based on a 12-tone row.
Rob Luft: So that's an example of something that I would personally never have come up with myself,  just picked up on the bandstand or in rehearsals, rather than in lessons or in a music college. Like you say, it's very much a mentorship, almost, being on stage with him.
Carl Orr: Excellent. He's a great guy. And I think the other thing that's really important to me is, Eddie's a very funny guy, isn't he? He's very serious about the music, but he's got that humour. And to me, if you're really serious, having a sense of humour is really important. He's got that lightness about him, which is a really important thing.
Rob Luft: Absolutely. And I think that's something, again, that a lot of people in that generation of The Loose Tubes cohorts.
Carl Orr: Plenty of that.
Rob Luft: Loads of humour, some might say it's almost verging on Monty Python in…
Carl Orr: Well, it is. Well, my generation where we used to memorise chunks of Monty Python,..do these dialogues in the playground. Great way to not impress girls, let me tell you.
Rob Luft: Exactly. That's why we all started playing the guitar, of course.
Carl Orr: That's right. A lot of good it did as well.
Rob Luft: Exactly, exactly.
Carl Orr: If you're a nerd, you're a nerd. A nerd with a guitar is still a nerd.
Rob Luft: Exactly.
Carl Orr: That's how I found out. I don't mind being a nerd. It's all right, I can live with it. That's really great. Okay. So, you learned that from Eddie Parker. Someone else you played with, Ian Bellamy, as well. He's a funny guy too, and a wonderful musician.
Rob Luft: He's got the scariest set of ears in the UK. I mean, playing with him, it's sort of terrifying. We would do gigs together with this trio of his, with a bass player, wonderful young bass player called Conor Chaplin, and we did quite a few gigs over the last few years, and we'd combine two very disparate styles. We'd play on the one hand, I'd get my nylon string guitar out, and he'd get his tenor out, and we'd play Bossa nova trio stuff, music by Getz Gilberto kind of Bossa nova standards from Brazil, and on the other hand, he'd get his alto or his soprano out, and I'd get my pedal board and my electric guitar out, and we'd play free improvs. And we'd do gigs where we just juggle these two totally disparate worlds. And Ian, he'd, without even knowing the changes to any of these Bossa nova tunes, or without setting a theme for our free improvs, he could just follow my line of harmony, or follow it, whether I was playing the changes to Desafinado by Jobim, or whether I was playing a free improv with a bottleneck slide and a ring modulator.
He would seemingly be able to follow with his ear, a melodic line through all of these things that I was playing, and it was, again, such a lesson. It's all there, it's all unspoken. We never talked about what we were going to do, and it was just about creating a convincing performance for listeners without really ever talking about what we're going to do, and after a few gigs, we realised that all we were doing was playing Bossa Nova, and free improv.
Carl Orr: You've hit on a very important point there, which is, jazz lives or dies on the ability of the musicians, or the willingness or the awareness of the musicians to listen to each other.
Rob Luft: Absolutely.
If you're keen to have a structured, step-by-step approach to learning jazz guitar, it might be worth checking out my online learning system, the FretDojo Jazz Guitar Academy.
Here's what you get when you join up:
Detailed step-by-step video lessons on new classic jazz tunes and essential jazz guitar skills added to the club website each month. Includes listening recommendations, demonstrations of the melody, analysis of the harmony, and detailed explanations on how to solo over the tune.
Key improvisation concepts and techniques for soloing, and classic licks and example solos that relate to each tune, so you can continue to expand your jazz vocabulary and have more options when it comes to soloing.
Detailed comping ideas to suit the style of each jazz standard covered
Lessons on how to make chord melody and solo jazz guitar versions of tunes featured – play a complete jazz standard completely on your own like Joe Pass!
Members only forum – A worldwide community of jazz guitarists from all around the globe.
Regular workshops, masterclasses, and Q & A Sessions – get direct answers from me on anything holding you back in the practice room. Replays of all sessions are available to access for all members even if you can't make it live.
Massive searchable database of jazz licks and soloing concepts – the ultimate idea "grab bag" for your solos.
Optional monthly challenges where members participate to get feedback on their playing, reach new milestones and be eligible for cool prizes.
Go here for more info: https://www.fretdojo.com/signup-offer
Carl Orr: I mean, actually, I'm a big believer that actively listening at all times is as much a part of your performance as the notes you play, and if you're actively listening all the time, then there's going to be a certain amount of holding back most of the time. Most of the time, you'll be holding back a percentage of what you're thinking of, because you're listening to the other people. And then now and again, you're just going to zoom in and play a lot of stuff. I must say, I think a lot of musicians, even in the world of jazz, are really not aware of it, and a lot of jazz that I've played, it feels like being involved in a chimpanzee's tea party with people just throwing notes at you, and it's like, "Man, we're playing music or we're having an argument."
Rob Luft: Exactly.
Carl Orr: I find that really frustrating the way a lot of people play, and I just think, you don't have to change what you play, you can play exactly how you play, but if you just do the same thing, and actually listen, then we'll all have a good time.
Rob Luft: Absolutely. I'd go so far as to say that's the most important thing I learned from Ian, but maybe the most important thing I learned from all of the times I've ever played a sideman gig, I think. And Ian himself always used to talk to me about pro-action versus interaction.
Carl Orr: Oh, wow. Go on.
Rob Luft: So, proactive jazz is people just putting out fresh ideas that don't come from their surroundings on stage. They're not coming from your fellow musicians. You're just generating, like you say, information and chucking it out there, and it's proactive, it's not come from anywhere around you, whereas an interactive jazz performance would be ones where the other musicians on the stage are all listening to you, and you're listening to them, and the ideas that you generate as a group all come from that sense of interaction. And of course, there has to be … Usually, there's one proactive member, for example, the soloist in the classic jazz band, the soloist is proactive, and the supporting musicians, the side men are interacting. So, whether that's the Coltrane Quartet, Elvin's super interactive on the drums, and McCoy is super interactive with his modal kind of dense piano accompaniments, and by the same token, Jimmy Garrison's bass playing, and Coltrane is generating all this sheets of sound information proactively, and they're interacting, and those two in counterbalance heighten the intensity of the performance.
And I think, if we're all aware of that balance between proaction and interaction, at least this is what Ian is always talking about when we play together, when we rehearse, I think it definitely, like you say, it stops this sense of this being chimpanzees in a room, or anyone not listening. I think that's the best lesson we can learn.
Carl Orr: I mean, because when I hear you play, I must say, every time I've heard you play, you really dig in, and what I call dig in, you physically dig into the string, and you're really physical with the guitar, and I really love that.
Rob Luft: Thank you.
Carl Orr: But you really dig in, you play quite ferociously a lot of the time, but it's sensitive, and it's fun, and you're always looking around, and you're very aware, and you're smiling and you're interacting, and that actually, as heavy as what you're playing is, can be quite ferocious, the music gets a kind of lightness about it.
Rob Luft: Exactly.
Carl Orr: That's what I really like about your music a lot, man, is that combination of digging in, and that lightness that comes from people really listening, and really respect … It's actually respect. It's the sound of mutual respect. That thing of that jazz thing where people are just throwing notes around each other, it's actually, I believe, a lack of self respect, and a lack of respect for the other people completely unconsciously.
Rob Luft: I totally agree.
Carl Orr: Nobody's intending disrespect, but actually, that's what it's a result of, whereas what you do, I think it's tremendously respectful. So, speaking of Rob's wonderful, light, airy, innovative, original, respectful music, I'd like you to hear some of it now. So, can you please choose a track from your new album that you'd like us to hear and announce it?
Rob Luft: Sure, absolutely. It would be great. I think, a great track to listen to, to give an overall perspective of what the new album is about is perhaps the sixth track which is called Synesthesia, and it is a blend of my love of modern jazz, and my love of … We've been talking about the great fusion artists, and it's a co-composition I wrote together with an Italian drummer called Enzo Zirilli, who's full of wonderful, rhythmic exercises that he's showed to me being on the road with his quartet over the last few years. He's a huge fan of people like Steve Gadd, and drummers of that generation, Vinnie. And he showed me this exercise, this rhythmic exercise, and I wrote a tune with it, and it's the sixth track on the new album and it's called Synesthesia.
(Synesthesia track playing) [00:27:32]
Carl Orr: Okay, thanks for that, Rob. That's a really great new album. I love your album. It's very interesting.
Rob Luft: Cheers, Carl.
Carl Orr: I've seen you playing a couple of different guitars, the three, three … Is it 335 with a Bigsby?
Rob Luft: That is my main act, yes.
Carl Orr: That's your main guitar. The Bigsby is not standard on a 335, is it, or did you get that added?
Rob Luft: I very much was persuaded by my old teacher, John Parricelli to put the Bigsby arm on it.
Carl Orr: I see. He doesn't use one himself though, does he?
Rob Luft: Well, he for years used this curious Paul Reed Smith Guitar.
Carl Orr: Oh, the 24 fret.
Rob Luft: Yes, and it did have a whammy bar on it, and then, about five years ago, I believe that John switched to playing a Collings 335 style guitar, and he had a Bigsby on put on. And I tried his Collings out and I thought, "My word, this is too good to be true." And he told me all these wonderful anecdotes about why having a Bigsby is the best thing ever, and I fell foul to his temptation.
Carl Orr: That's great.
Rob Luft: And I love it. I don't know, do you use one?
Carl Orr: I used a whammy bar for years. I played the strap for a long time, and I always had a tremolo bar, but it's not really tremolo, is it? Tremolo's volume. It's a vibrato bar, isn't it?
Rob Luft: Yes, it's-
Carl Orr: I used one for a long time, and then about 10 years ago, a friend of mine said, "You're still using that whammy bar, Carl." And I said, "Yes." And he just looked at me as if, "Time for something new." And actually, he didn't say anything. He's actually a really good mate. And so, I just thought, "I wonder what he's talking about?" And then I just stopped using it, and started playing a Gibson with a stop tailpiece, and I was like, "Ah, I'm perfectly happy without it." But I had 20-odd happy years with one.
Rob Luft: It's a great sound, and I also, when I'm playing in situations without bassists or drummers, I don't use the 335, I use a Gibson L-5.
Carl Orr: L-5. That's a great sound, man.
Rob Luft: It's a great sound, and, of course, no whammy bar in sight. And, I love the sound of the L-5, because it has this warmth and resonance with … There's just harmonics ringing out all over the place, where you can really hear the overtones, and I find it a bit too much with bass and drums sometimes, because it's so round.
Carl Orr: Yes, you lose that purity of sound too when you turn the guitar like that up, really, past a certain volume.
Rob Luft: Exactly. And, I think that the 335 with bass and drums, it's almost like there's a filter on the lower end of the instrument that just leave this space for drummers and for double bass or electric bass. I mean, I could tell you a hilarious story about why I put the whammy bar on it, which is that, John Parricelli himself said to me, "I spent years playing with Django Bates who could do … He had 88 keys, he had a synthesiser, he had one of those," I can't remember what the name is, a classic synth from the kind of '70s and '80s. It's a Prophet. He had a Prophet-5. Django played on these Prophet-5s with lots of synthesised options, and he also played piano at the same time, so he was doing these two manuals, and he could do all this world of sound, and John just felt totally incompetent in comparison to Django's world of sound that he was creating.
And so John said, "Well, the only thing that I've got on Django's piano playing is the fact that I can play a chord, and I can bend the whole chord a little bit." And that's what the Bigsby arm or the whammy bar can do, is that you can play a whole chord and just put that little bit of vibrato on it to give it a bit of wobble, and a bit of shine. And he said, "The only thing I've got leftover Django Bates's mastery of the 88 keys is to play a chord and make it wobble." And I thought that is true. We've got to have one advantage over piano here, otherwise it's not fair.
Carl Orr: That's great. Okay. What kind of things do you practise?
Rob Luft: These days, since we've been in lockdown, I've basically just been playing Bach for the last two and a half months. I've not really thought much about other … I've learned a couple of standards, and I've … Well, I mean, we talked on the phone, I've also been digging into a bit of old McGlaughlin, Shakti.
I'm trying to get my fingers around Joy, the first track off the first Shakti album, but really, I'm just working on Bach cello suites and violin party to the.
Carl Orr: So, on the classical guitar?
Rob Luft: No, just with a Bertram.
Carl Orr: All right. Do you play classical guitar or acoustic guitar much?
Rob Luft: I love the sound of classical guitar, and I've got a really nice nylon string that I bought off a Brazilian friend who lives in Portugal. I bought it off of him when I was out there visiting him, and I have got a beautiful instrument, but I would say that I basically just use it to play Bossa nova and samba accompaniments, which I've spent a lot of time studying that accompanimental style of people like Joao Gilberto and Joao Bosco. I love that, but I've never done the Spanish classical guitar tradition. I've never really got my fingers around that, my right hand. What about you?
Carl Orr: Oh, okay. Me, I did a bit of classical guitar in school, and then I left it alone, but actually, I've written some pieces for classical guitar and acoustic guitar over the last 15 years, and I've actually, every day, the first thing I do for my practise is I practise classical and steel string guitar for a while, but it's not jazz at all. I don't like playing it with a pick, it's too loud and ferocious, on my own. On a gig, I'll do that, but at home, I just play these things that I've written, and I've got arrangements of some standards and pop songs that I play through as well, but I love the instrument. I started to feel discontented with just playing the electric guitar at home about 15 years ago, because that's what I've been doing for a long time, and I've been playing the acoustic and classical guitar at home every day for a year since then.
Rob Luft: Fantastic. I love the sound of … I mean, for me, there's nothing like Joao Gilberto accompanying his voice on the nylon string guitar. That is just … I would happily listen to that every day for the rest of my life.
Carl Orr: Sure.
Rob Luft: I've played with quite a few of the Brazilians here who live in London, and I've always tried to really be attentive to that right hand style of playing samba properly, and I think it's a pretty crucial part of the jazz and the world music language on the guitar, isn't it? That style of Bossa and samba. I love it.
Carl Orr: So, just briefly, we'd like to choose another track from your new album.
Rob Luft: Definitely. Yes, happily, happily. I think maybe we should go with the title track, which is called Life is the Dancer.
Carl Orr: Okay. This is Life is the Dancer from Rob Luft, the title track from his new album, fantastic album.
(Life is the Dancer track playing) [00:40:57]
Carl Orr: That was Life is the Dancer from Rob's new album, wonderful new album that you should all buy.
Rob Luft: Please.
Carl Orr: Certainly, you won't regret it. It's a great listen. I certainly find it very uplifting, and original, and inspired.
Rob Luft: Thank you, Carl.
Carl Orr: And I love to have it wafting around the house, cheerfully wafting around the house,…
Rob Luft: Fantastic.
Carl Orr: …which is great. Just to sum up, you've obviously got a lot of experience, played with a lot of people, got a great interest and a great diversity of music, and that's a funny thing to ask in this time of lockdown, but what are your plans for the future? What are you working on now?
Rob Luft: Well, at the moment, I'm here in South London with my partner whose name is Elina. She's a wonderful Albanian jazz singer. Her full name is Elina Duni, and she's been working with a great German record label called ECM for the last few years.
Carl Orr: Oh wow.
Rob Luft: And, we actually, just before the lockdown hit, we recorded an album. Most of it is a duo concept, but we're augmented on the recording by a wonderful Swiss trumpet player called Matthieu Michel, and an English pianist and drummer called Fred Thomas, and those two, we think of them as painters over the top of our duo canvas, and they bring their colours and their ideas to our original songs. And we recorded that in February, and we're hoping to release it in November on ECM.
Carl Orr: Wow. Okay.
Rob Luft: At the moment, we're just trying our best to plan out how we go about getting the music out there, whether touring will be back by November or December, whether some countries in Europe will have us for concerts. So, we're not totally sure we'll be able to perform live in the UK this year, but we'd love to think that we can play around the continent, and we're working on some new music here at home, we're composing some songs. We've been listening to loads of stuff together. I've got seriously back into Nick Drake after a long time.
Carl Orr: Oh, wow. Okay.
Rob Luft: And just trying to think about how I can maybe write some music which incorporate some of Nick's guitar sounds. He's such a distinctive thing going on, and his harmonies, I love his harmony, and just try to incorporate some of those sounds with some of my other jazz tastes at this time, and also with that, she's a singer, and I'm a guitar player. I've been listening to some of those English singer songwriters like Nick and John Martin, and trying to fuse that maybe with some of my jazzier ideas, and thinking about that … A bit like Matthieu and you did back in the '70s, which is-
Carl Orr: Sure, with the American sound.
Rob Luft: The Americana sound. I'm just thinking about, there's a way of doing that here.
Carl Orr: Sure. Well, I think that's really great. You are who you are. You're not from the Mississippi, man.
Rob Luft: Unfortunately, if only, maybe in a previous lifetime.
Carl Orr: It doesn't matter, man. It doesn't matter. That's great. Anyway, it's been really wonderful talking to you, Rob.
Rob Luft: Cheers, Carl.
Carl Orr: Okay, Rob. Bye for now. Thank you.
Before you go…
Join my 30 Day Jazz Guitar Challenge
Instant access:
•  A step-by-step guide on building core improvisation skills
• Fundamental comping techniques to be a hero on the bandstand
• Discover the biggest mistakes made by aspiring jazz guitarists…and how YOU can avoid them
• The ultimate fast path for establishing a foundation in jazz guitar
• Instant access – find out more and sign up by clicking the button below: