Jazz Guitar Technique Course – Open For Bookings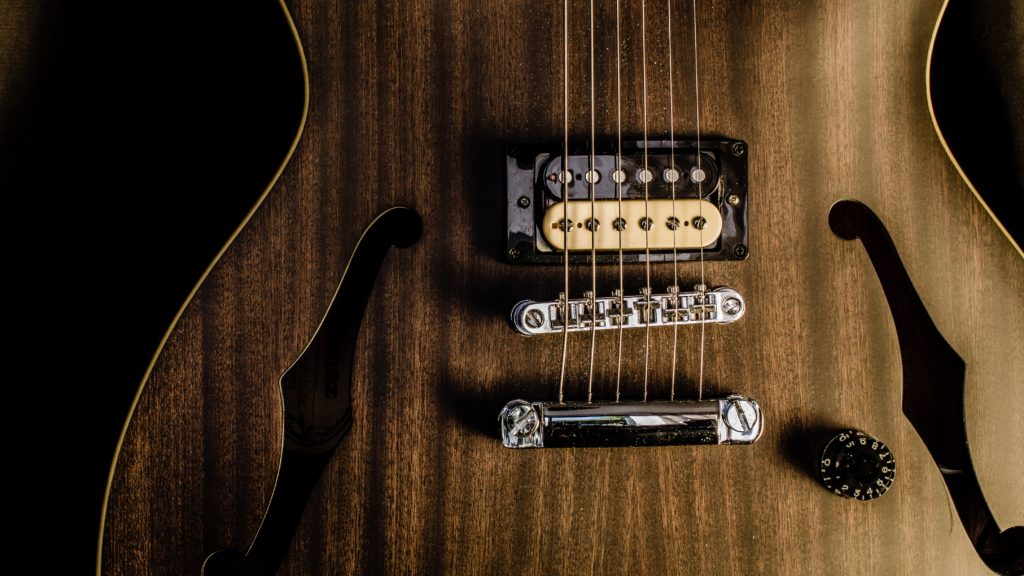 I'm writing to you today because I wanted to let you know about my new online course, "Fast Lane: The Total Technique Roadmap for Jazz Guitar".
Everything is up and running now – enrollments are officially open for this revolutionary new approach to doubling your speed, commanding your coordination, and walking the path to effortless guitar mastery.
For more information about the course and to grab your place before enrolments close, click here:
https://www.fretdojo.com/fast-lane/
In case you missed it, here's a recap of what this course is all about:
"Fast Lane" is the first ever A – Z guide to building a rock solid, effortless and FAST guitar technique – specifically for jazz guitarists.
Just imagine for a moment:
What would it feel like to have technique like Joe Pass, Pat Martino, or Jim Hall?
That's right:
You wouldn't have any irritating obstacles to your creativity.
Your music would start to naturally flow, completely uninhibited by the practical aspects of playing your instrument.
You would be able to confidently play to your family and friends, effortlessly connecting the music in your mind to your hands on the fretboard – without obstacles "tripping you up" all the time (and at the worst possible moments).
Technique like Pass or Martino…That would be wonderful – wouldn't it?
Guess what:
This online course will show you how exactly how to get there.
For this course I've brought on a collaborator, Stuart King, one of the most highly regarded jazz guitarists in Australia and featured artist on ABC Jazz. To cover all bases, I'll be handling the fingerstyle side of things, while Stuart is going to focus on plectrum technique.
Here's what you'll learn from doing this new online course:
– The way to increase your top picking speed IMMEDIATELY with a counterintuitive, but incredibly effective practice approach – that takes only 5 minutes a day. (This "foolproof" method quickly worked wonders for myself and many of my students around the world).

– The missing link nearly all jazz guitar students fail to realize when they are trying to "train their fingers" to build speed and coordination. (Hint: there's a much more direct – and easy – path to take if you know this secret.)
– How a virtuoso Australian jazz trumpeter holds the secret of improving your guitar technique with less practice – not more. (Leverage your inborn natural abilities and access the parts of your brain that you never realised existed – UNTIL NOW…)
– The counter-intuitive approach to structuring your guitar practice so you'll dramatically improve your technique while vacuuming your house or taking the dog for a walk. (I know it sounds crazy, but I'm serious – this really does work.)
– The weird secret Olympic athletes know that could take your technique from novice to an expert in record time. (Cutting edge research you can use from countless studies to get immediate results. Elite athletes have known this all along. It's madness no one has applied this to jazz guitar – until now.)
– How the hit TV show Seinfeld's George Costanza holds the secret for you reaching ultra-fast picking speed. (Remember his "do-the-opposite" theory? It's time to put that into practice.)
– Get the security and fluidity you need for those dastardly fast tempo tunes that are the "bread and butter" of jam sessions
– Develop effortless coordination and finger independence in the fretting hand with ease
– Get a complete toolkit of techniques you need to play chord melody and solo jazz guitar
– Pick, fingerstyle and hybrid approaches are covered in detail in this new course – learn them all or just focus on what suits your playing the most
– And a whole lot more…
Informed by the practice habits of some of the worlds most virtuosic musicians, this course has been designed from the ground up to give you the essential exercises and approaches for quickly supercharging your technical skills on the guitar so you can finally unlock your musical potential – and be a force to be reckoned with on the bandstand.
Course Features:
* Over 50 video lessons with accompanying backing tracks, diagrams, and sheet music
* Over 10 hours of video included in the course
* Lifetime Access on all course materials
* BONUS live Q&A coaching sessions, using the latest in videoconferencing technology
* An online forum so you can connect with the other students participating in the course and to get your questions answered
* Eligibility for a certificate upon completion of the course.
Course Dates: (Limited Time Offer)
Enrollments Open: Friday, 2nd February 2018
Enrollments Close: Sunday, 11th February 2018
Course Start Date: Tuesday, 13th February 2018
For further details about the course and to join this revolutionary new program, go here:
https://www.fretdojo.com/fast-lane/
I'll see you on the inside…
Greg O'Rourke,
Founder, Fret Dojo
World Leader in Online Jazz Guitar Education