Your BLUEPRINT TO SECURE
Jazz Guitar Improvisation
HAS ARRIVED…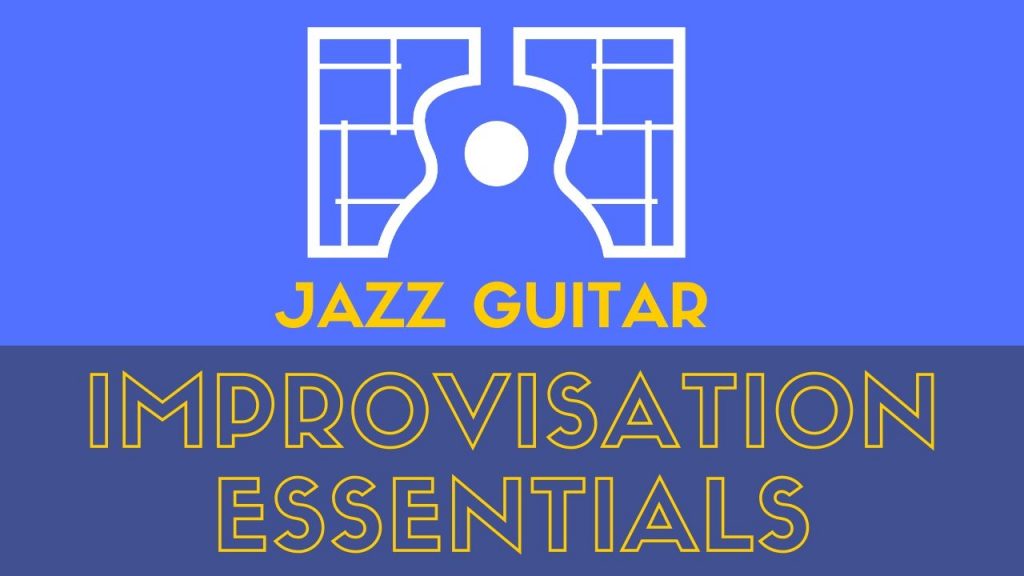 Rapidly build your improvisation skills using
arpeggios

in this step-by-step online video course.
Online Event Details:
Course Starts: Saturday 11th April 2020
Course Ends: Sunday 17th May 2020
Program: 5 Modules with videos, backing tracks and sheet music incl. TAB (Lifetime Access)
Cost: $120 $59.99 USD One Time Fee
Hurry! Enrolments close Friday 10th April 2020
Read on for more details about this exciting program…
This offer expires in: 
[ec id="3″]
If you desire that rare ability to be a confident, fearless jazz improviser on guitar, but want the ultimate shortcut to get there, then this course will show you how.
Let me ask you:
When you go along to a jazz performance, do you ache to be able to improvise, just like those you're watching on stage?
Do you get an uncomfortable feeling whenever anyone asks you to improvise a solo during your band rehearsal or at a gig, for fear of messing it up badly?
"Sorry man, rhythm guitar is more my thing…" Do you rely on the others in your group to take the solos, instead of you?
And are you wondering how to turn all the scales, patterns and complex theory of jazz you're learning into something that vaguely sounds musical – instead of sounding like you're just playing a boring bunch of scales?
But, just imagine for a moment:
Wouldn't it be great if there was a way to quickly gain the confidence you so desperately want in your jazz guitar improvisation skills?
Imagine busting out a great sounding solo in a jam session.
Imagine playing to your family and friends and connecting the music that's in your mind effortlessly to your hands on the fretboard.
Here's the thing:
There is a way. And it's easier than you might think.
There is an excellent tool to unlock the mystery of jazz guitar improvisation. A tool that can quickly help you locate the cool tones in chords, and create authentic jazz lines with a bebop flavour spontaneously.
What is this tool you need? Read on for the answer…
Presenting a concise yet comprehensive guide to building secure and great sound

arpeggio based soloing

. 
My online course, Jazz Guitar Improvisation Essentials,  is a revolutionary step-by-step 5 week program in which you'll learn how to improvise confidently and musically, via the magic of arpeggios – this is the critical "tool" to unlocking your abilities on the fretboard.
Arpeggios are an essential tool for any jazz guitarist. Through learning how to apply arpeggios to typical jazz chord progressions, you'll quickly be able to target chord tones and develop clear voice leading in your improvised lines.
As a result of developing a clear system of arpeggios on the guitar:
You'll be able to navigate with it across the fretboard in a way more confident than ever before.
You'll be fluent and more intentional in your soloing, and finally be able to keep up with the chord changes as you improvise.
You won't sound like you're just playing scales anymore – instead, you'll be busting out authentic, dynamic lines spontaneously with more interesting contour – through the use of arpeggios.
The result?
You won't need to think so much when you improvise. Soloing will become an effortless, natural process – which is how it should be.
And you'll finally be able to focus on the MUSIC, rather than worrying if you're going to hit the right note or not!
It's Everything YOU Need For Hip Sounding Soloing…
A rock solid approach for

 

navigating the guitar fretboard

 

in any key and any position, using arpeggios as the framework
A detailed look at the most

 

common jazz chord progressions

 

and how to tackle improvising over them with arpeggios as the key basis
Classic jazz lines

 

from the master jazz players to build a rock solid vocabulary, as well as exercises on constructing your OWN jazz lines with arpeggios as the guide
5 modules (released weekly) comprising an A-Z systematic roadmap on developing your arpeggio based soloing skills step-by-step.
Opportunity to build connections and friends with your fellow jazz guitar students all over the world
What's Included When You Join:
⦁ At the start of each week of the course, you'll receive a video module showing you the steps you need to take in order to develop your skills. Each video is clear, concise and completely achievable.
⦁ The video lessons come with printable notation/TAB, downloadable backing tracks, and diagrams – everything you need for your practice!
⦁ By joining the course you'll also have access to a private, members only community to help you on your learning journey.
⦁ Special offer: For the duration of the course, you'll have the ability to ask ME questions directly in the community as well! I'll be in the community daily checking if there are questions so you can get immediate answers.
Cost:
$120

 Only $59.99 One Time Fee
What Jazz Guitar Students Worldwide
Think About This Course:
"Greg is well prepared, knowledgable and conveys his knowledge in a very practical way."
"What appealed to me instantly was the very structure of the course, where all the modules were built around the same platform when it comes to tune or chord progression. I felt like it was a "safe haven" when learning new things because everything you could relate to the same platform.
He (Greg) is very well prepared, knowledgeable and he conveys his knowledge in a very practical way, so it's easy to follow. He shows us how we can apply practical stuff in a creative way in our playing."
~ Jone Lunde, Norway
"There's a wonderful clarity of explanation, detail, and theory together with friendly encouragement."
"Although there's no requirement to submit examples of your playing., nor get involved with the community aspect, you will definitely benefit if you do so!"
~ John Russel, Australia
"It's an absolute winner."
~ Adam Voss, Australia
"This is a must see course for all you guys and gals out there that wanna elevate their playing to the next level."
~ Charles Pierro, USA
"I would highly recommend that you look at this course."
~ Tom Livingston, USA
"I've participated in TWO 12 week courses with an internationally famous music university…I can safely say the investment in lessons with Greg has been worth more than 95% of all the other formal and informal education I've managed to derive for myself."
~ Gordon Hooper, Johannesburg, South Africa
"The main thing I have gotten out of the Fret Dojo, is that it has given me the confidence to go out and find a piano player, and a bass player who plays jazz. And now, we've worked up a set list of 11 songs, including bebop and standards, and are about to start gigging… which I don't think I would have done that without the help of Greg."
~ Mike Bryant, UK
"I had a lot of questions and issues with my jazz guitar improvisation. I was losing my place where I shouldn't have been, and I was looking for something to close that gap. Greg does a wonderful job of teaching, he is very patient and very clear minded and clear with his lessons, they are very easy to follow."
~ Mark Bauer, USA
Meet Your Instructor: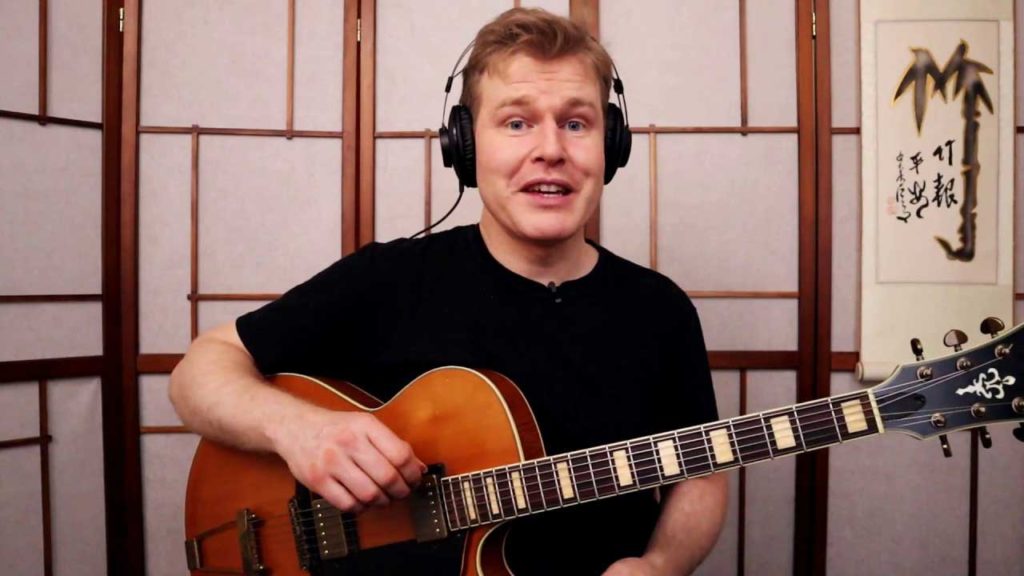 Greg O'Rourke – BMus (Hons), ANU Professional Jazz Guitarist, and Founder of FretDojo.com
My name's Greg O'Rourke and I'm the founder of FretDojo.com – one of the most popular jazz guitar websites online today. I have over 6,000 subscribers to my website from all across the world, and am also an established author, with my book on jazz chord melody, The Easy Guide To Chord Melody Guitar becoming an international bestseller. My website has helped thousands of people improve their jazz guitar playing, and I've been featured on several high profile jazz guitar websites including Jazz Guitar Online, Fundamental Changes, and Takelessons.
"Putting all that aside, what I love doing most is playing jazz guitar, and teaching it to you guys."
"Greg O'Rourke plays the guitar with a beautiful touch and tone. He effortlessly brings out and enhances harmonic movement and counter-lines in his playing, while keeping clear melodic lines in the forefront. Using his considerable fingerstyle technique he creates personal renditions of classic jazz standards. Definitely someone to watch and listen to closely!"
~ Howard Alden, Internationally Acclaimed Jazz Guitarist
The Good News Is:
You Can Learn The Essentials of Arpeggio Based Improvisation
in Just 5 Weeks!
This course is structured in a new way to my other online courses. Here's how it works:
This new course zeros in on just one main chord progression but teaches all the key principles of secure improvisation over this one progression. I wanted to streamline the learning process to make for a more concise course to get you results faster and with less effort. 
It uses arpeggios as the starting point or this course, which wasn't covered in much detail in my other courses on improvisation. This course will give you an in-depth look at how to build upon the basic arpeggio as the framework for soloing, and then using them in conjunction with other devices to make for strong melodic solos.
Strong emphasis on rhythmic elements and exercises to make rhythm the front and centre of your soloing – as Wes Montgomery said: "the most important thing in music…is keeping the feel going".
Articulations and phrasing

are something you'll discover in detail in this new program. The reason Joe Pass or Jimmy Raney sounds like they do is often because of the

way

they play the phrases rather than just the phrases themselves.
This new course is carefully designed to cover the key building blocks for improvisation and adding more layers and techniques over these core approaches each week. Naturally review each layer throughout the course and see how it relates to each new approach covered.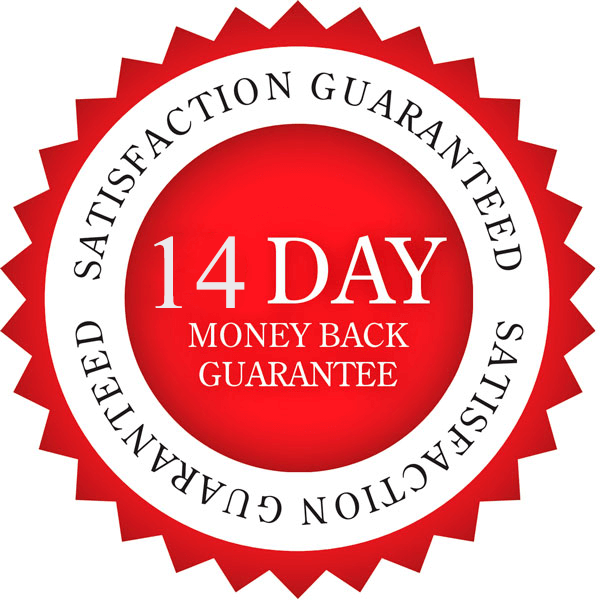 14-Day 100% Money Back Guarantee 
Your investment in this course is protected by my 14-Day money back guarantee. Enroll in the program, put it into action and see the results for a full 14 days. If you're not happy, just send me an email in the first 14 days and I'll give every penny back right away.
Frequently Asked Questions:
How does it work - are the lessons 'live' or will they be recorded for viewing at a time that suits me?
The lessons are all pre-recorded – so you can watch them at your own schedule at any time of day that suits you. All you need is a computer or other device such as a smartphone or tablet to access them. 
What level of skill is this course catering for?
Disclaimer: This course is NOT for everyone.
If you are a professional jazz guitarist with an established set list, and can already confidently improvise, then this course likely isn't a good fit.
On the other hand, if you are a complete beginner at guitar (i.e., you've only been playing guitar for a few weeks or a couple of months), this course definitely isn't for you either.
But, if you're an intermediate level guitarist with an interest in jazz or improvisation, this course would be spot on.
If you've been struggling for years to have confidence and security in your soloing, and have been frustrated with your lack of progress, and are confused about the process of how to improve your skills, then this course is for you.
Help - I need to go on holiday during the course, can I still get the course?
Yes – any purchase of the Jazz Guitar Improvisation Essentials course comes with complimentary lifetime access on the materials so you can look at them at a schedule that suits you. 
How much practice time do I need?
At a minimum, I would recommend at least 45 minutes per day, 5 days a week to get the best results from this program. However if you're too busy for that, I think at least looking through the videos will help you see the process of developing your skills when you eventually get time to focus on the program – remember you get lifetime access on all materials.
What if I get stuck?
Don't worry, that's why you have direct access to the private community that you get with this Challenge, and I'll be answering questions daily in there so you get my help directly!
I noticed you play with fingerstyle technique - do I need to know fingerstyle to do this course?
This course doesn't require a particular technique for the plucking hand. You can use a pick, fingers, a combination, or your thumb like Wes Montgomery – whatever technique you are most comfortable with is fine by me.
How much theory do I need to know already?
Although not essential, understanding of basic harmony may be beneficial: i.e. understanding of what a major chord, a minor chord and a dominant chord is. Note that beyond that, it's not necessary to have any significant understanding of jazz theory – we'll cover the essentials throughout the course.
Do I need to be able to read music?
No – TAB will be provided for all examples (note that there will also be notation provided for people who can read music, but keep in mind it's not essential to read music for this program).
Can I join the program after the cut off date?
Unfortunately, this is not possible, as enrollments need to be finalized on that day so that students can move through the program as a group.
"For years I struggled with learning to improvise. But then everything changed…
I know where you are now at the moment with your jazz guitar improvisation – frustrated that you're not sounding great. Self-conscious about your ability, and you're confused with how to make all these scales you're learning and practicing for hours on end actually sound like music.
Why do I know this? Because I was once in exactly the same place you are now.
About 18 years ago, I gave jazz guitar improvisation my first try. After having studied classical guitar for many years and reaching the highest levels in that style, learning jazz felt like starting from scratch again.
And I struggled. It felt like I was learning a new instrument. And it was made painfully obvious to me that, despite my rigorous years of training, I didn't have any real deep knowledge on how to relate the music in my mind to my hands on the fretboard.
So I gave up jazz for about 10 years, but came back to it again about nine years ago.
But then, things started to change.
I realized that it wasn't my lack of ability that was the reason I was struggling with improvisation. It was the lack of a clear method and a step-by-step process that's missing from most jazz guitar education.
Once I realized that, I started to develop a logical method for learning jazz guitar, based largely on my experience with language learning – rather than trying to improvise with a bunch of scale patterns. Once that happened, I was able to build my skills in jazz guitar incredibly quickly.
And you can do the same…
This is the program that I wish that I'd had all those many years ago when I first started trying to learn to improvise and actually sound good.
I'm so thrilled that I can offer you this program that's been months in the making – I believe it's the ultimate shortcut to building your improvisation skills in the shortest possible time."
~ Greg O'Rourke, BMus (Hons), ANU
More Feedback From FretDojo Students Worldwide on Greg's Innovative Jazz Guitar Courses:
"This course has exceeded my expectations.
It's inspired me – and it's
TRANSFORMED my playing."
"I have to say that at first I was a little skeptical of Greg's claims about the effectiveness of the course, but after having completed the course I would say that it is a remarkable undertaking he has accomplished. I would say that this course is a GAME CHANGER for an introduction to jazz guitar.
Greg is a master teacher, and it has been a pleasure to watch his videos and be encouraged by his gentle, encouraging style. Thumbs up Greg, thanks so much for such a fabulous course – it is such an achievement on your part."
~ Josh Gordis, USA
"Greg O'Rourke has a wonderful teaching style – it's straightforward, sold, it makes sense."
"I've been playing for so long by sound and feel, and I really needed a good, strong solid foundation for how to understand the fretboard and know where to navigate on the fretboard.
FretDojo has been super-helpful to me in getting that done."
~ Mike Haas, USA
"It's kind of like when you first learn to play the guitar – and your progress is exponential.
It's like that again.
I haven't experienced that feeling for ages…"
"This course is just absolutely brilliant in getting you to play and be musical. I can't speak highly enough of this course. It's changed my musical journey. I'm so excited with what I have now to build on over the next few years.
Greg himself is a fantastic teacher, by far the best music teacher I've ever had. And I have gone to music college for 2 years as well by the way – so I'm a good person to judge that!
What you learn more than anything is – 'if it sounds good – Play it!'. Theory does have its place, but sounding good is the most important thing, and Greg gets you sounding good from day one."
~ Paul Flynn, UK
"At the end of this course, I feel like I can say that I AM a jazz guitarist now…"
"Prior to this course, I've been playing jazz guitar 2.5 years.
Before the course, I could noodle around the fretboard, used scales, but never learned jazz vocabulary and never even thought about it as a way to improve my improvisation skills on guitar.
I've learned so much vocabulary and so many skills to approaching soloing over a jazz standard. It was a really great community and a really great vibe, and I learned so much from this course."
~ Angie O'Neill, Australian (living in Germany)
"This course is a model in how to effectively deliver visual, auditory and tactile e-learning content. I wish my Uni courses were like this!"
"I really liked Greg's curriculum and how each lesson built on the previous one. Continuity and re-use were the strong points of Greg's teaching style. Greg is a proper music teacher and not just some guy doing an info dump at a pace too advanced for the students. The use of the e-learning platform was excellent.
Also, Greg has a kind heart and it really shows in his commitment to his students. I feel privileged to have been part of the inaugural Jazz improvisation course at the Fret Dojo!"
~ Paul Platt, Australia
"In this course Greg took us back to basics, and introduced us to simple and effective ways to play over jazz harmony. You realize you are making progress!"
"I'd like to say a few words about Greg O'Rourke and FretDojo after participating in the 30 Day Jazz Guitar Challenge course. I suspect lots of guitar players are a bit like me, who have played in a few bands and can get by with different styles (rock, blues, country). We enjoy jazz and would like to play it, but we don't really know how to. In the 30 Day Jazz Guitar Challenge Greg tooks us back to basics, he explained what makes jazz-blues different and introduced us to simple and effective ways to play over jazz harmony. You realize you are making progress and can hear more. 
Greg gives excellent advice on how to practice. Guitarists, if they're like me, tend to noodle. Greg presents an organized system to learning jazz. With Greg's direction, you won't waste time and you will improve."
– P.J Clarke, Otago, New Zealand
"After 4 weeks of going through this course, I feel now that I truly understood what are the main principles I can use to improvise."
"I've been struggling quite a bit how to improvise in jazz. I was going through a lot of materials like books and trying to understand how to improve my improvisation skills. I was really stuck.
Then I can across 30 Day Jazz Guitar Challenge course. After 4 weeks of going through this course, I feel now that I truly understood what are the main principles I can use to improvise. I can not stress enough how much I recommend this course to anyone that wants to improvise, regardless if you're just starting out or got experience.
Just have a go and have a look, because you're really going to improve your playing. Thank you Greg for putting all this together. It's been a pleasure to learn with your friendly approach and you're a fantastic teacher. Thank you for your help!"
– John Toulson, WA, Australia
– Jonathan Kuttner, New Zealand
"I've participated in TWO 12 week courses with an internationally famous music university…I can safely say the investment in lessons with Greg has been worth more than 95% of all the other formal and informal education I've managed
to

 
derive for myself."
"With a little bit of the right approach, one can achieve so much. 
I can wholly recommend that anybody who is really wanting to play jazz guitar and is struggling to get beyond "running scales" where I was, and instead start to really sound "jazzy" – this is the course for you."
~ Gordon Hooper
Johannesburg, South Africa