Modern Jazz Chord Progressions Workshop (REPLAY)
with Stuart King and Greg O'Rourke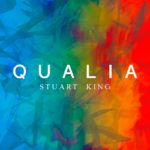 Get Your Copy of Qualia!
Get Stuart King's debut jazz guitar album featuring all original jazz compositions.
Buy the album by 10pm Thursday 15th September USA ET to get your BONUS charts from the studio session for FREE as mentioned in the workshop! (email your receipt to greg@fretdojo.com after purchase)
Click the blue button to get your copy!
Buy now for $7.99 – 20% Off
(enter 'fretdojo' as the discount code at checkout to get the 20% off – offer ends 6pm, 20th September USA ET)
Proudly presented by FretDojo.com