How to get a Fret Dojo Academy Club discount for the upcoming Howard Alden Workshop
Follow the guides below to learn how to log in, reset your password and purchase the Howard Alden Workshop ticket with a 20% off discount for being an active Fret Dojo Academy club student.
Please note that you need to have an active Club subscription to be eligible.
How To Login
Enter your username and password to login
Note: your password might be different from your Fret Dojo Academy website password. If so, please scroll down to "How to reset your password" section.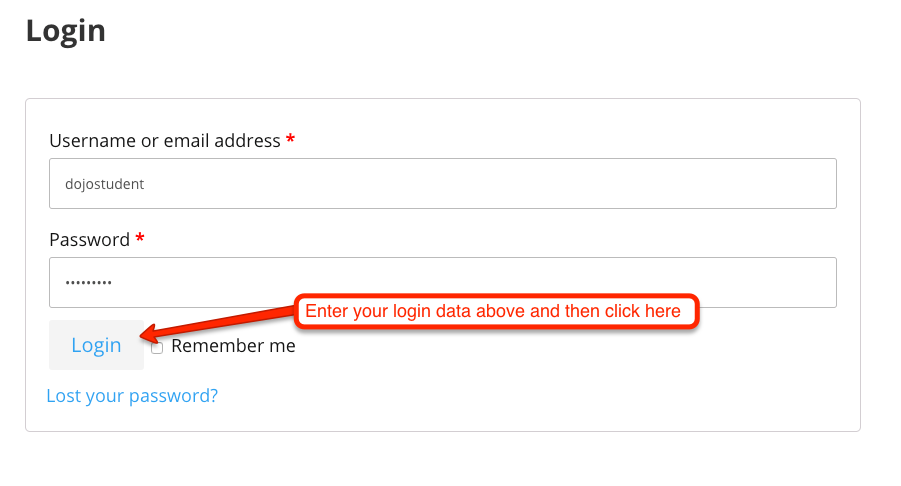 Once you have successfully logged in, you'll see a page like this: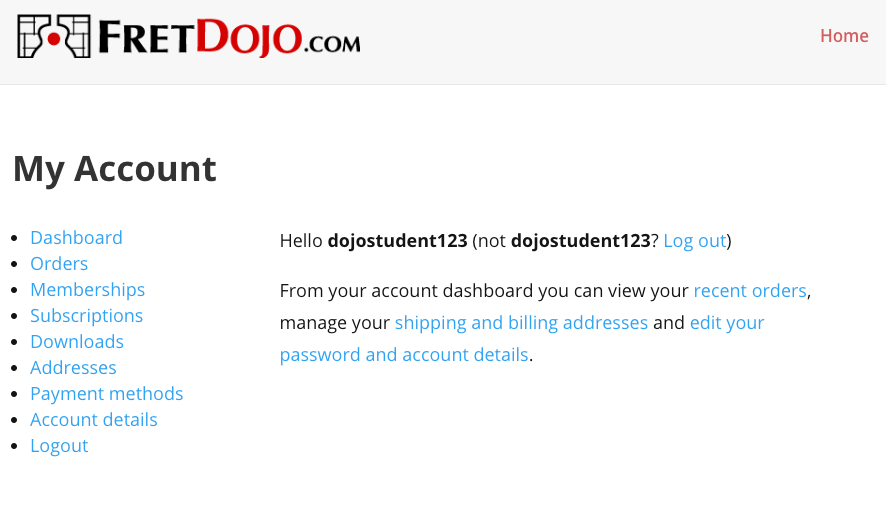 How to purchase Howard Alden Workshop ticket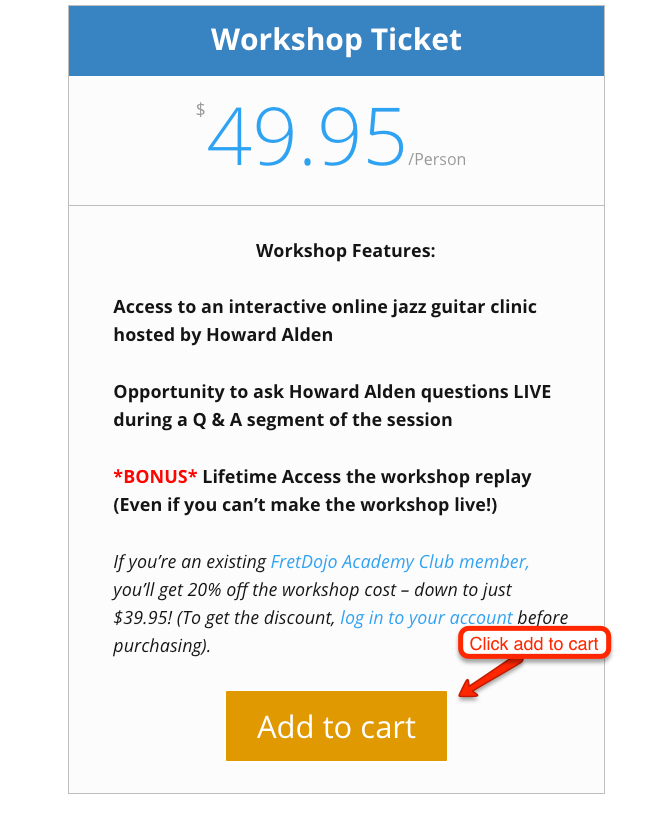 If you have done everything correctly and you have an active Fret Dojo Academy Club membership, you'll see a reduced price of $39.95 on the checkout page. Click proceed to checkout button to complete the purchase.
How To Reset Your Password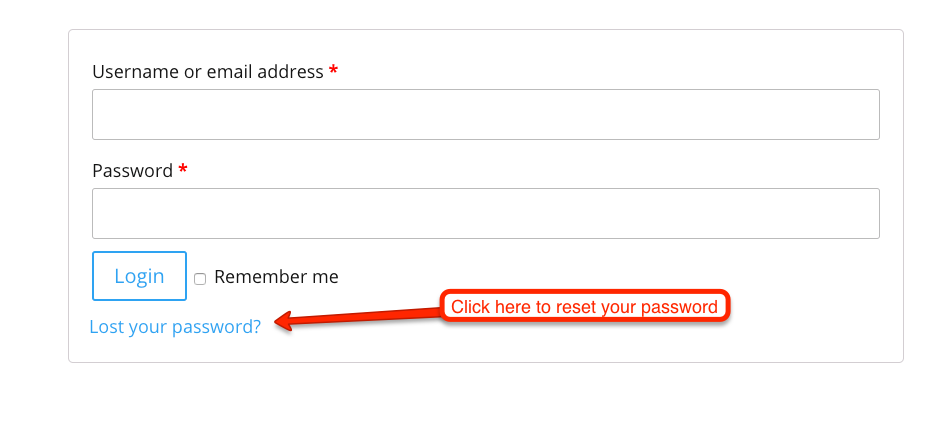 Enter your username or email address you used for signup on the site and then click on reset password button.

Go to your email inbox and check for a password reset email with instructions on how to reset your password.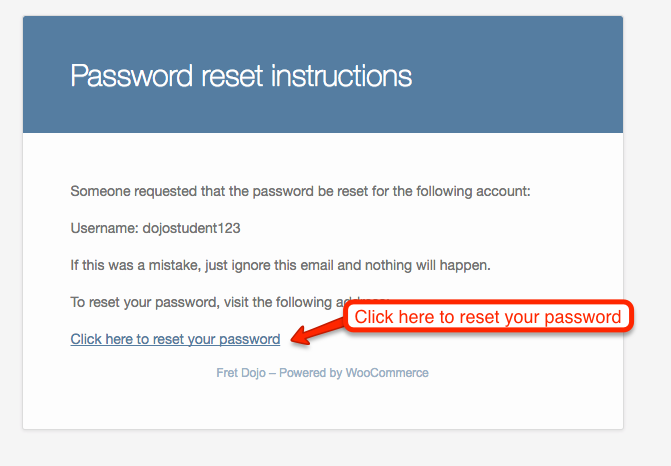 Enter the desired password on the following screen to complete the process of resetting your password
Troubleshooting
If upon adding the Howard Alden Workshop item to your cart, nothing happens and you get redirected to a fretdojo.com homepage, follow the below steps:
Go to fretdojo.com homepage and click on the cart icon in the top right corner of the page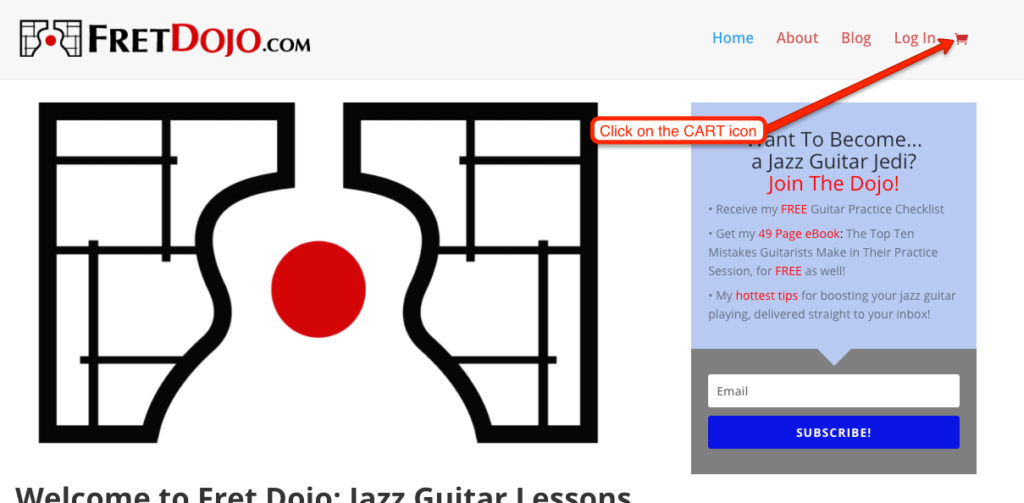 Click "

X"

next to the items in the shopping cart to empty it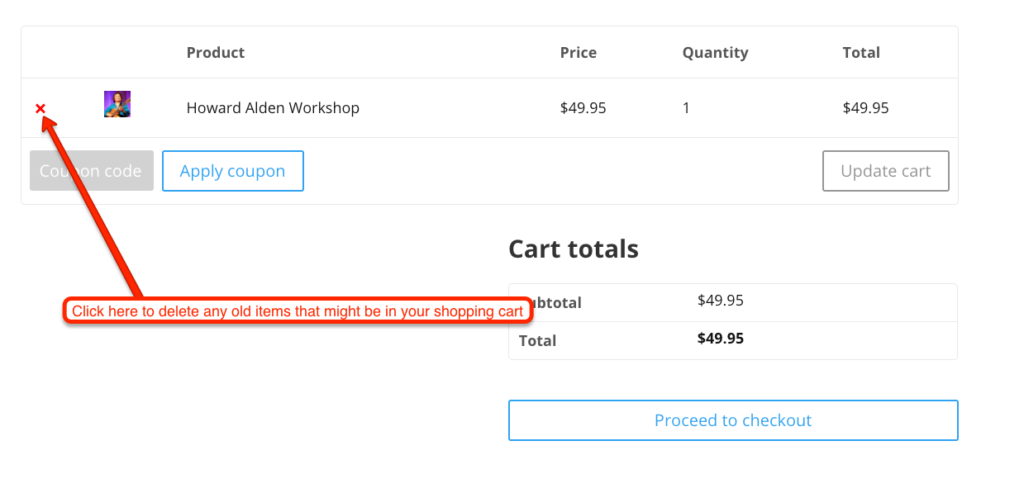 Once the cart is empty follow the steps in this guide to purchasing the Howard Alden Workshop ticket.