FretDojo's sensei answers your burning questions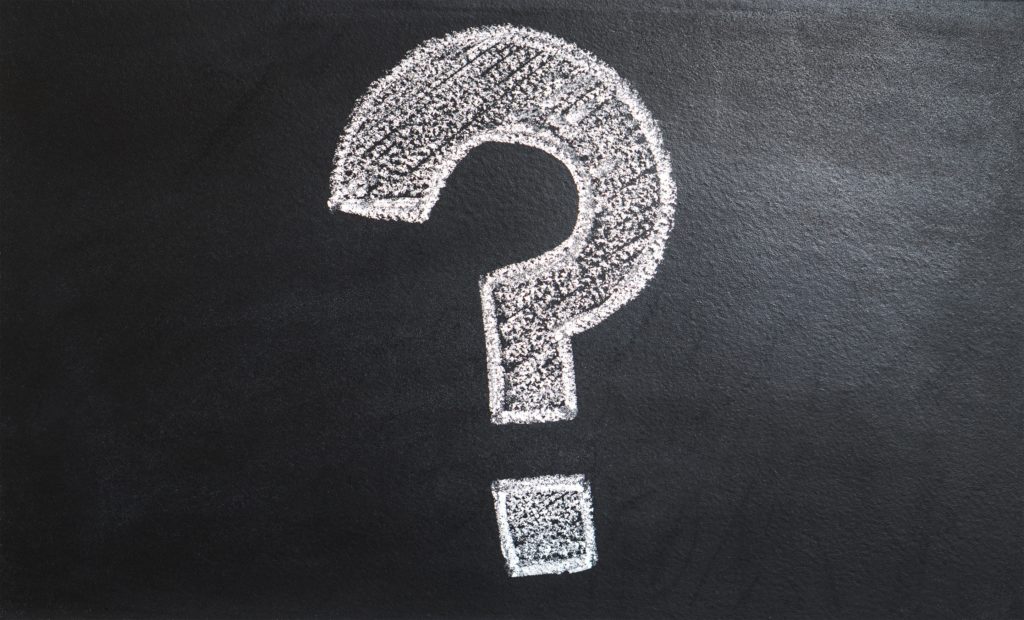 I'm writing to you today because I've been receiving loads of questions about my new online course, "Fast Lane: The Total Technique Roadmap for Jazz Guitar", that was released a few days ago – Click here to find out more about the program.
Here are the answers and what you need to know about the course (I've grouped the questions together into seven categories for easier browsing):
#1: COURSE SCHEDULE QUESTIONS
Q: How long do I get access to the "Fast Lane" course for? Is it lifetime access? Is there any flexibility in the pace of the course?
A: Yes – by purchasing enrolment to this course, you'll get lifetime access to the course materials. We've designed the course in this way because no two people are the same when it comes to the duration of time it takes to develop technique. We wanted to allow all participants to have permanent, ongoing access to the course materials so that they can develop their technique on a schedule that suits them.
*
Q: I have limited time to practice – I'm worried I won't have enough time. Is it still worth doing this course?
A: Definitely! Because this course includes lifetime access, treat it as a complete resource for developing your technique for many years to come. So I would still recommend you check this course out even if you have limited practice time at the moment.
Note that developing your technique doesn't necessarily mean spending hours and hours on exercises (the first module of the course is dedicated to explaining why). By doing only a small amount of the right exercises daily with the right approach, you can make drastic improvements to your guitar playing – even with limited time available.
*
Q: What if I need to go on holidays or a work trip during the course?
A: As mentioned above, the course has lifetime access without a fixed deadline, so you can develop your technique on a schedule that suits you. We realized we needed to structure the course like this because everyone develops technique at a different pace, so it was only fair to give lifetime access to this course for this reason.
*
Q: What happens if I can't attend the bonus live Q & A and Workshop sessions?
No problem – if you can't attend for whatever reason, you can still submit questions in advance and I'll answer them in the session. I'll then post you a replay recording of the session afterward so you don't miss out.
*
Q: Do I have to submit assignments for this course?
A: No, there are no formal assignments for this course. It's entirely optional whether you want to submit a video of your playing to the site to share with your fellow members.
#2: COURSE CONTENT QUESTIONS
Q: What exactly is included in this course? What is the course format? Are the video lessons live, or pre-recorded?
A: The bulk of this course consists of high quality pre-recorded video lessons, which you can either watch online or download for later. You can watch the videos at any time that suits your schedule.The video lessons come complete with accompanying sheet music, diagrams, backing tracks and detailed advice on how to structure your technique practice session. Live Q & A calls are also included as a bonus.
*
Q: What will this course help me achieve?
This course will give you a rapid solution for supercharging your technique, specifically for jazz guitar (although the core techniques covered are useful for any style of guitar playing).Through learning the core exercises contained in the course, you'll quickly develop and improve every aspect of the techniques needed to pull off jazz guitar playing confidently.
By doing the course, you'll drastically improve your picking speed, coordination, and effortlessness on the guitar. The result of all this is that you'll be able to confidently tackle any type of jazz music or any soloing technique on your guitar – because you'll have the chops to take it on. This means you be able to focus more on your music making – and less on your hands. Go here to see the course outline to get a full run through of the modules included in the course.
*
Q: Are the video portions of the lessons downloadable? Will I be able to keep the course materials, including the diagrams and sheet music?
A: Yes! All the lesson materials, including the videos, are downloadable. Remember though, you're going to get lifetime access to the course anyway – so the online version will always be available for you to access.
#3 COURSE SKILL LEVEL QUESTIONS:
Q: Can you clarify at what level of playing this course is pitched at? Is it something aimed more at the intermediate/advanced players, or beginning jazz players as well?
A: As long as you've been playing guitar for more than a few months, this course is suitable for all levels of ability. Regardless of what level you come into the course with, you'll find a complete pathway to get to an advanced technical stage. Remember though that even if you're a more advanced player, assessing the "mechanics" of your hands are working well is a very important step to taking your technique to the next stage – to save you the work of having to change it later on. So, the information and exercises in the course are important for all jazz guitarists regardless of skill level.
*
Q: Will beginners be able to participate in this course?
A: Yes – beginners absolutely should participate in this course, to provide you with a solid technical foundation that you can build upon as you progress with your playing. So often, intermediate and advanced players have to completely change their technique when they realize what they have been doing for many years is now causing a bottleneck. So if you're just starting out, this course will make sure that you avoid any of the common technical traps and instead create a firm basis for your technical development moving forward into the future. As your skills develop, you'll be able to take advantage of some of the more advanced technical exercises in the course.
#4 GUITAR STYLE QUESTIONS:
Q: I want to play fingerstyle like Joe Pass – will this be covered in the course?
A: Yes. Both co-instructors Greg and Stuart have had many years experience playing solo guitar and chord melody jazz, and this course will show you the shortcuts to mastering fingerstyle technique if you're interested going down that path. (By the way, we also have full modules on plectrum technique and hybrid picking as well, to suit all interests).
*
Q: I've noticed Greg only plays fingerstyle in his videos – will picking with a plectrum be covered in the course as well?
A: Yes, plectrum techniques will be fully covered in this course – co-instructor Stuart King is an expert in plectrum technique. We have designed this course to cater for all styles of picking. We also have included lessons on hybrid playing as well – where you combine fingerstyle and picking techniques in one. Pretty cool huh?
*
Q: Do I have to play electric guitar or is this also suitable for an acoustic or classical/nylon string guitar?
A: You can play any type of guitar for this course, it doesn't matter at all what your preference is. The core techniques are very similar across the different types of guitars. We've also included detailed lessons on fingerstyle, plectrum, and hybrid techniques, so you can choose the picking style that suits you and your instrument the most.
*
Q: I play more blues and rock – will this benefit my technique for other styles as well as Jazz?
A: Yes. Most of my website readers are interested in jazz, which is why this course specifically has a jazz emphasis. However, the core techniques outlined in this course are the same regardless of whatever style you play, so would still be beneficial even if you have interests other than jazz.
#5 EQUIPMENT QUESTIONS:
Q: Do I need any special equipment to participate?
A: No – all you need is a computer or a device like an iPad or mobile phone with Internet access to access the course. Submitting work is not compulsory for this course so there is no need to own any special recording equipment. (Although if you ever did want to submit a video to the course forums, all you need to do is use your mobile phone to make a rough recording. It doesn't need to be like the movies!)
*
Q: Can you run this course on my iPad or mobile phone, or is it just for a desktop computer?
A: The course will work perfectly on any desktop computer or tablet with access to the Internet. You can still access the course content with a mobile phone, but the easiest way to use the course would be through a computer or tablet (e.g. sometimes it's difficult to read the TAB for the exercises on a small mobile phone screen.)
#6 SILLY QUESTIONS :-)
Q: Am I too old to get better at my technique?
A: As long as you're alive, you can get better at guitar technique.
The reason: It's been proven that the brain continues to grow new neurons and make new neural connections every single day of your life. Although it might be slightly faster for a younger person to develop technique than an older person, you can definitely still make fabulous progress regardless of your age. Try not to get into the mindset that "you can't teach an old dog new tricks" – that is rubbish. If you believe that, then you won't maximize your full potential on the guitar.
#7 PAYMENT QUESTIONS:
Q: Can I pay with a credit card?
A: Yes – we have fully encrypted Stripe payment processing for credit cards, as well as PayPal if you prefer that option.
*
Q: Is there any ongoing financial commitment/subscription?
A: No – this course is a one-time fee for lifetime access, and you won't be charged any monthly subscription for this program.
*
Q: How do I buy the course?
A: You can buy the course by going to the booking page and clicking the yellow button here:
https://www.fretdojo.com/fast-lane/
Thanks everyone for your questions – let me know if you have any more questions and I'll be happy to answer them.
Greg O'Rourke,
Founder, Fret Dojo
World Leader in Online Jazz Guitar Education