Free book and the final video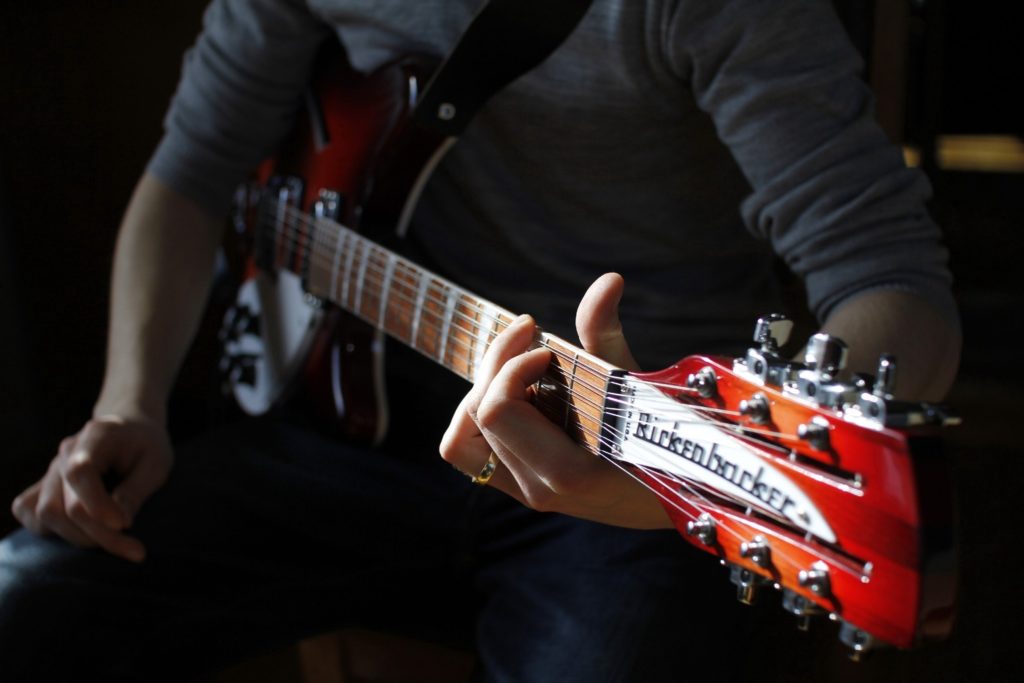 Hold on to your horses folks – it's been pretty busy down at the ol' Fret Dojo.
Reading your comments from Video #1 and Video #2 of my 3 part video series, The BIG Secrets of Jazz Guitar Improvisation has been fantastic – I've been really encouraged by all your positive feedback on these videos. Here are some examples:
"I was blown away by your video. I am a retired engineer and all my life logical processes have been my road map. Your video is an outstanding and logical approach to Jazz soloing. You have re-energized my desire for Jazz Guitar. I have spent so much time learning scale patterns, music theory, chords and neck anatomy, but not really playing. I am now excited about changing my process with your logical approach."
"Thank you for this. It makes so much sense! It's the clearest and most concise description of the process (and how not to do it) I've ever heard."
"You are really helping those of us who have been stuck in the mire of fretboard knowledge and technique – albeit essential – to get beyond that stage to the fun stuff which we wanted to get to when we first started playing all those years ago. Such 'boiled down' teaching as yours – obviously based on years of authentic personal experience and deep reflection – is so very important in this age of (often very poor quality) information overload. Thank you so much. Keep up the great work guru!"
(In case you haven't seen the first 2 videos of the series yet, check out video #1 here and video #2 here).
By the way, I have a *free gift* for you.
Some of you were asking for charts of the scales and chords covered in the videos. So I've prepared a FREE PDF of how to comp a major ii – V – I progression everywhere on the fretboard, and how to relate the chord shapes to every scale position.
Why would you want to do that, you might ask?
Simple: It's one of the crucial keys to unlocking your ability to improvise on guitar. Watch the 3 part video series and you'll understand why…
Get the charts, and the final video #3 of the series by clicking the link below:
http://www.fretdojo.com/improvisation-workshop-part-3/

Now, let's talk about tomorrow, as it's important…
Special Announcement: Improvisation Course Launch This Week
=================================================
In just a couple of days, I'll be opening the doors to the long awaited re-release of my critically acclaimed online course, "Fundamentals of Jazz Guitar Improvisation".
This course is entirely focused on mastering the fundamentals of single line improvisation on jazz guitar. It's a 10-week program of video lessons, along with high-quality charts, diagrams, and backing tracks.
The course also includes feedback from a real instructor on your playing as an integral part of the program, as well as live tutorials using the cutting edge of video conferencing technology.
The course is a succinct step-by-step system for creating a foundation for single line improvisation on jazz guitar, whilst cutting out all the fluff that often comes along with other jazz methods.
Keep an eye out for my next update in a couple of days announcing when this course will open for enrollments.
If you have any questions about the improvisation course, just get in touch and ask.
Greg O'Rourke,
Founder, Fret Dojo
World Leader in Online Jazz Guitar Education