IMPORTANT: NEVER TO BE REPEATED DEALS INSIDE
2018 Black Friday Sale!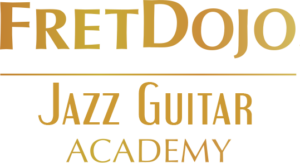 Grab internationally acclaimed online jazz guitar courses at an unbelievable discount.

Hurry – Limited time offer ending soon! 
Presenting the BIGGEST SALE in the history of FretDojo!
Read on for this incredible opportunity….
For the next few days only, I'm offering crazy discounts on my premium jazz courses on improvisation and technique. 
Normally, these programs are priced between $147 to $167 USD. But for this Black Friday week only, you can get these courses for up to an insane 69% off their original price. 
But that's not all…
As a special gift to you, I'm going to throw in 4 extra courses and a bonus chord melody eBook at no extra cost.
With three great packages to choose from, now is the time to grab an incredible saving on these programs.
Details about each course included in this MEGA SALE are below:
Save BIG on these REVOLUTIONARY Jazz Guitar Courses:
Option 1 - "Bronze" Package:

Fast Lane: The Total Technique Roadmap for Jazz Guitar
(
$147

 

Only $69 – over 50% OFF!

)
PLUS Complimentary FREE Bonuses ($100+ Value)
Presenting the First Ever A-Z guide to building a Rock-Solid, Effortless, and Speedy jazz guitar technique – FAST.
Co-produced by Greg O'Rourke and nationally acclaimed jazz guitarist Stuart King, this online course is a revolutionary step-by-step program in which you'll learn the secrets of playing fast, playing effortlessly, and developing rock-solid coordination, specifically for jazz guitar.
Some of the tips inside this course include:
How the hit TV show Seinfeld's George Costanza holds the secret for you reaching ultra-fast picking speed.

 

(Remember his "do-the-opposite" theory? It's time to put that into practice.)
The missing link nearly all jazz guitar students fail to realize when they are trying to "train their fingers" to build speed and coordination.

 

(Hint: there's a much more direct – and easy – path to take if you know this secret.)
How a virtuoso

 

Australian

 

jazz trumpeter holds the secret of improving your guitar technique with

 

less

 

practice – not more. (Leverage your inborn natural abilities and access the parts of you brain that you never realised existed – UNTIL NOW…)
The counter-intuitive approach to structuring your guitar practice so you'll dramatically improve your technique while vacuuming your house or taking the dog for a walk.

 

(I know it sounds crazy, but I'm serious – this really does work.)
The weird secret Olympic athletes know that could take your technique from novice to an expert in record time. (Cutting edge research you can use from countless studies to get immediate results. Elite athlete's have known this all along. It's madness no one has applied this to jazz guitar – until now.)
The easy way to approach building your technique using my innovative "Technique Triangle" system (We've deconstructed technique into 3 easy to understand "sides" – knowing what these are will eliminate the confusion and all those unnecessary exercises that are a waste of precious practice time.)
How to cut out 90% of the time devoted to your technique practice and, unbelievably, get DOUBLE the results.

 

(Hint: The key is knowing what to focus on,

 

in the correct order

 

– and not getting distracted by all that useless stuff.)
The way to increase your top picking speed IMMEDIATELY with a counterintuitive, but incredibly effective practice approach – that takes only 5 minutes a day. (This "fool proof" method quickly worked wonders for myself and many of my students around the world).
And…
A concise set of essential exercises that are guaranteed to double your speed, improve your coordination, and make your playing fluid, effortless, and EASY like never before.

 

(Even with only 10 minutes practice per day.)
Option 2 - "Silver" Package:

Fundamentals Of Jazz Guitar Improvisation
(
$169

 Only $79!

)
PLUS Complimentary FREE Bonuses ($100+ Value)

Learn the Secrets to creating a Rock Solid Foundation for your Improvisation Skills. 

In this revolutionary online course, internationally acclaimed guitarist Greg O'Rourke will teach you the shortcuts to improvising confidently and creatively. Over the course, you'll learn the secrets to navigating the fretboard, what guide tones are and how to use them, and how to be creative with licks and transcriptions. The ultimate quick-start guide for creating a foundation for your jazz guitar skills.
Some of the tips inside this course include:
How to harness the natural way your mind works to make creative improvisation easy and fun – discover how the mind has incredible power for mastering improvisation – but ONLY if you leverage its power in a clever way.
The secrets used by Joe Pass to master fretboard navigation for improvisation – you'll find navigating over the fretboard so easy, you'll feel like you're cheating…
How you can solo over any jazz tune, by knowing just FIVE "core" jazz standards – like Lord of The Rings, it's "Five Jazz Standards To Rule Them All" – get the ultimate 80/20 principle of jazz harmony and vocabulary to master any progression in any key.
The common mistakes aspiring jazz players make early on in their pursuit of improvisation mastery, and what you can do to avoid them – learn to evade these critical mistakes that stunt a jazz players progress before they even begin.
The "little known" secrets for maintaining rock solid confidence in a jazz performance, and easy tricks to keep your "head above water" REGARDLESS of how difficult a chord progression might appear – there are just two little tricks you need to remember to stop feeling nervous about improvising

ever again.
Why most jazz educators completely miss the mark when it comes to teaching fundamental improvisation skills, and what YOU can do instead to get fast and effective results – now you'll understand why those huge "doorstopper" guitar methods not only don't help you progress, but could in fact be making you go backwards.
How the Yogic practitioners of ancient India can help YOU find rapid shortcuts to improvisation mastery – using the FretDojo "Four Elements Framework" system. 
And…
How to practice improvisation step-by-step, with authentic approaches, using a method that ACTUALLY WORKS. – Forget all the random  Youtube videos, confusing teachers and method books that lead you around in circles, and get the rapid & direct path to progress instead.
Option 3 - The "GOLD" Package: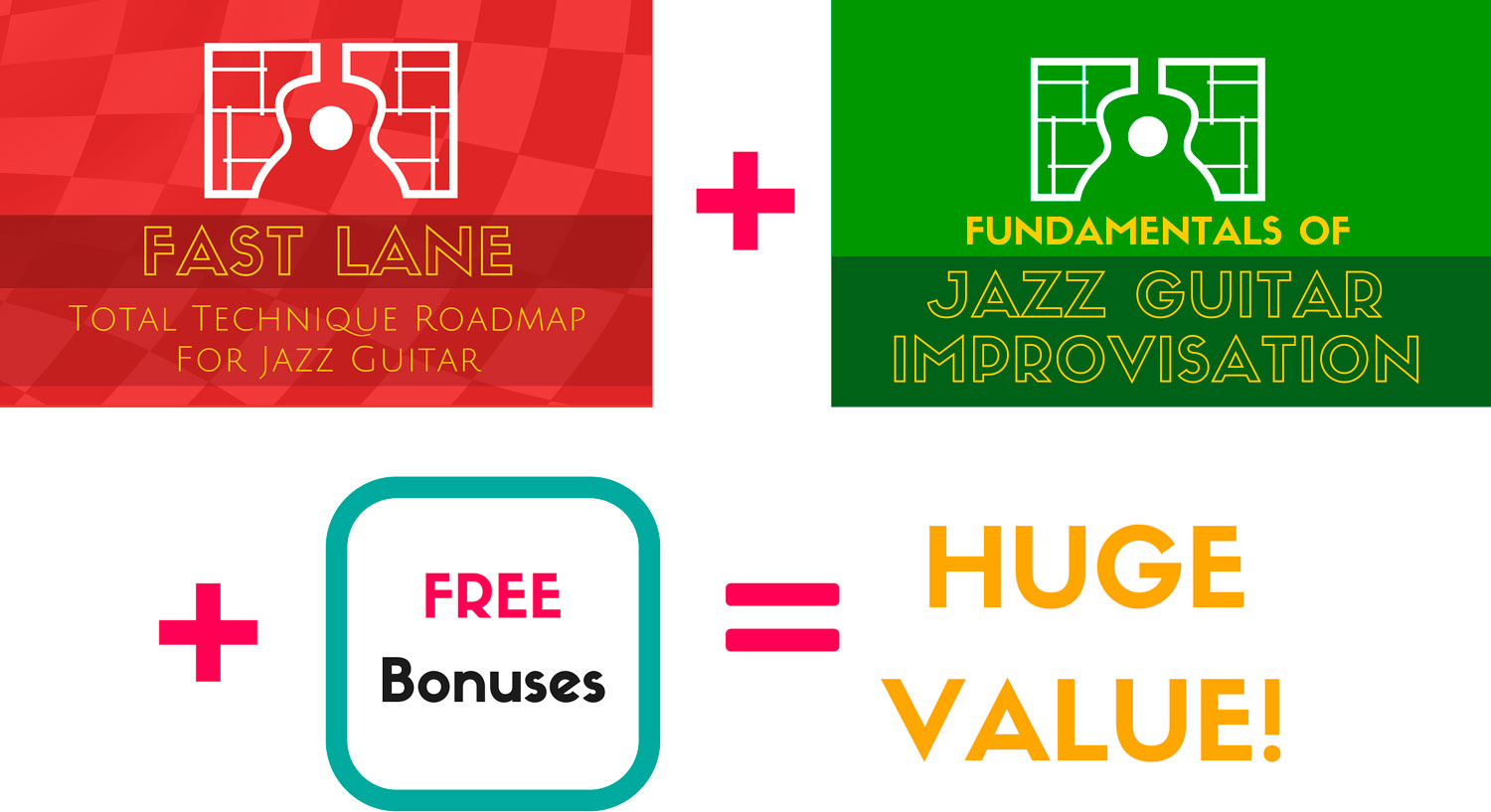 *Best Deal*
Fast Lane + Fundamentals of Jazz Improvisation Value Bundle
(
$316
Only $

97

– MASSIVE Savings!)
PLUS Complimentary FREE Bonuses ($100+ Value)
Save BIG by nabbing both the above Premium Courses (Fundamentals of Jazz Improvisation AND Fast Lane) in this ultra high value package – and get the FREE Bonuses below as the icing on the cake!
Your FREE Bonuses (comes with every package option):
Jazz Standard Course: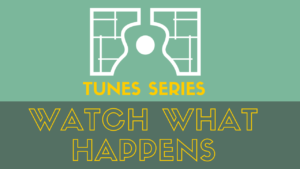 Watch What Happens – Joe Pass 
Learn Joe Pass' single line, chord melody and chord soloing approaches on this classic tune featured on the album Intercontinental.
Jazz Standard Course: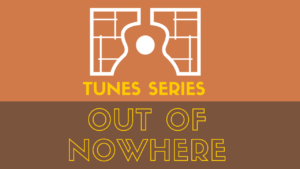 Out Of Nowhere – Kurt Rosenwinkel
Dig into Kurt Rosenwinkel's innovative soloing approaches over this sophisticated jazz standard.
Jazz Standard Course: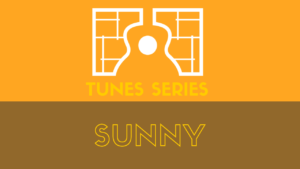 Sunny – Bobby Hebb
Learn to master this Bobby Hebb pop/jazz standard straight from the 70s, complete with a cool bluesy jazz solo transcription. A real crowd pleaser!
Soloing Secrets Course: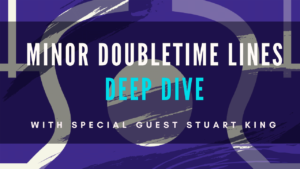 Minor Double Time Lines Deep Dive
Discover the secrets and shortcuts for double time improvising in the style of Pat Martino, using the magic of minor lines.
And...The FretDojo Chord Melody Christmas eBook!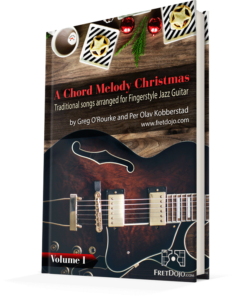 If you're looking to add that touch of class to your family gathering this Christmas with a performance of intricate chord melody jazz guitar arrangements, this is just what you need.
Package Features:
High quality video based courses on improvisation, technique, developing repertoire and more.
Full notation/TAB and downloadable backing tracks included.
All courses included in these packages are completely self paced and have

 

lifetime access

 

– learn on your own schedule at a pace that suits you.
All courses come with a

 

30 Day no questions asked, money back guarantee.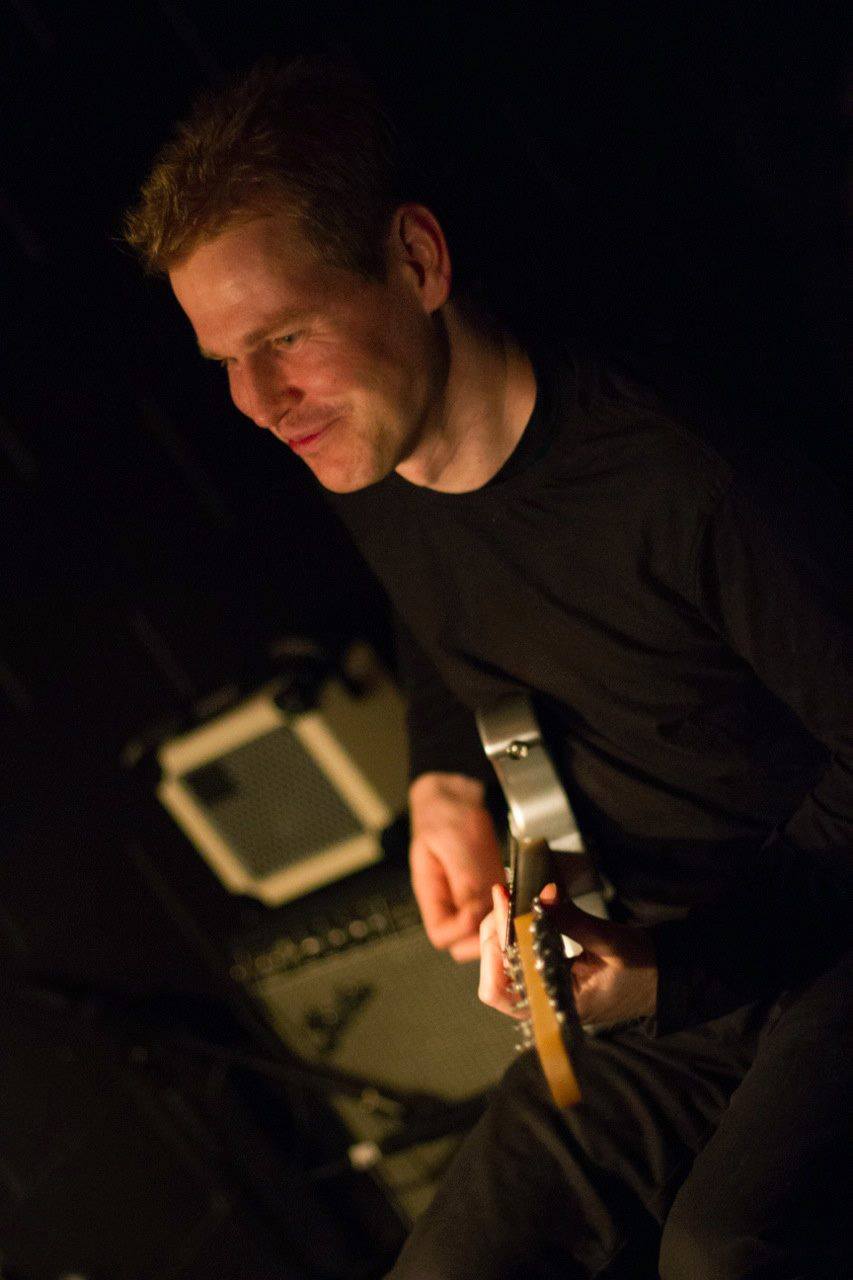 "Hi, I'm Greg O'Rourke, founder of FretDojo.com – one of the most popular jazz guitar websites online today. I have over 6000 subscribers to my website from all across the world, and am now also an established author, with my book The Easy Guide To Chord Melody Guitar that I collaborated on with Matt Warnock becoming an international bestseller. My website and my Academy has helped thousands of people improve their jazz guitar playing, and I've been featured on several high profile jazz guitar websites including Jazz Guitar Online, Fundamental Changes, and Takelessons."
 "Putting all that aside, what I love doing most is playing jazz, and teaching it to you guys."
What the Jazz Greats Are Saying About Greg O'Rourke:
Greg O'Rourke plays the guitar with a beautiful touch and tone. He effortlessly brings out and enhances harmonic movement and counter-lines in his playing, while keeping clear melodic lines in the forefront. Using his considerable fingerstyle technique he creates personal renditions of classic jazz standards. Definitely someone to watch and listen to closely!
30-Day 100% Money Back Guarantee
Your investment is protected by my 30-Day money back guarantee. Buy the package of your choice, put it into action and see the results for a full 30 days. If you're not happy, just send me an email in the first 30 days and I'll give every penny back right away. 
Bronze
More than 50% off!
Fast Lane: Total Technique Roadmap for Jazz Guitar Premium Course
Bonus gift #1: Get 3 x Jazz Standard Courses (

Watch What Happens, Sunny & Out Of Nowhere)

Bonus gift #2: Minor Double Time Lines lesson series
Bonus gift #3: Christmas Chord Melody eBook (Includes eBook, audio files & Live Workshop Video)
Silver
More than 50% off!
Fundamentals of Jazz Guitar Improvisation Premium Course
Bonus gift #1:Get 3 x Jazz Standard Courses (Watch What Happens, Sunny, Out Of Nowhere)
Bonus gift #2: Minor Double Time Lines lesson series
Bonus gift #3: Christmas Chord Melody eBook (Includes eBook, audio files, Live Workshop Video)
Gold Package
Most popular - 69% off!
Fundamentals of Jazz Guitar Improvisation Premium Course
AND Fast Lane: Total Technique Roadmap for Jazz Guitar Premium Course

AND FREE Bonuses ($100+ Value)

Bonus gift #1:Get 3 x Jazz Standard Courses (Watch What Happens, Sunny, Out Of Nowhere)
Bonus gift #2: Minor Double Time Lines lesson series
Bonus gift #3: Christmas Chord Melody eBook (Includes eBook, audio files, Live Workshop Video)
Frequently Asked Questions:

Q: Are these courses self-paced or is there a particular time commitment I need to make?
A: These courses are completely self-paced. In the past I offered Fundamentals of Jazz Improvisation and Fast Lane as a 'timed' program, but we have redesigned these courses from the ground up to be self paced so you can learn on a schedule that suits you. All the other courses and products included in this special offer are also self-paced.
Q: How will I access these courses?
A: Through my (recently redesigned) FretDojo Academy website, which can be accessed on any device that is connected to the Internet.

Q: Do the courses have lifetime access?
A: YES – All courses included in this package have lifetime access included.
Q: Are there any assignments etc to complete for these courses?
A: Don't stress – in these special editions of these courses, there is no requirement to submit assignments or videos etc. You can learn the material completely on your own terms.
What Fret Dojo Academy Members Are Saying:
Don't just take it from me – let my students do the talking!
"I struggled away without any clear direction, until I discovered Greg and Fret Dojo. The difference has been amazing!"
"I've spent 50 years playing basic chords to sing along rock, country, middle of the road stuff. Then about 2 and half years ago I got interested in jazz guitar, a totally new experience. For those 2 years I downloaded a mountain of stuff from the internet (free and purchased)… and I struggled away without any clear direction, until I discovered Greg and Fret Dojo. The difference has been amazing!
Greg has the ability to keep everyone motivated, he's caring, clear thinking, very talented and most importantly – he's completely dedicated to getting the best out of all the Club members – whether newbies like myself or guys that have been in jazz bands for years.
I can highly recommend Greg and the Fret Dojo Jazz Guitar Club. It's outstanding – go for it!"
~ Alan Voss, Queensland, Australia
"The main thing I have gotten out of the Fret Dojo Academy, is that it has given me the confidence to go out and find a piano player, and a bass player who plays jazz. And now, we've worked up a set list of 11 songs, including bebop and standards, and are about to start gigging… which I don't think I would have done that without the help of this Academy."
"Before doing the Fundamentals of Jazz Improvisation course, I had a lot of questions and issues with my jazz guitar improvisation. I was losing my place where I shouldn't have been, and I was looking for something to close that gap. This course was really the right course to help with this. Greg does a wonderful job of teaching, he is very patient and very clear minded and clear with his lessons, they are very easy to follow. I think you'll enjoy it!"
The Clock is Ticking...Get the Black Friday Deal Now Before It's TOO LATE!
I repeat: this special offer will NEVER be repeated. So if you want to grab these course + bonuses at this crazy discounted price, you have to act right now.
[ec id="1″]
Any questions? Click the blue icon at the bottom corner of your screen now to get in touch.